LIVED EXPERIENCE of COVID-19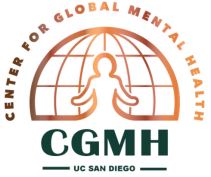 The UC San Diego Center for Global Mental Health, in tandem with the Department of Anthropology, makes the following observations and commentary about commonly understood symptoms of COVID-19:
CDC listings of those at high risk for severe COVID illness are: older adults and people of any age with underlying medical conditions listed to include lung disease, severe asthma, heart conditions, kidney and liver disease, obesity, and various conditions in relation to persons who are immunocompromised (https://www.cdc.gov/coronavirus/2019-ncov/need-extra-precautions/people-at-higher-risk.html);

Common mental health conditions such as serious or sustained depression, psychosis, anxiety-related conditions, substance abuse -- among many other conditions -- are not listed.

Essential workers in the service and agricultural industries are disproportionately at risk for contracting COVID; these high-risk groups are not listed.

Black and Latinx populations are disproportionately at risk for contracting COVID. Longstanding socioeconomic and racial disparities have produced devastating inequity of risk not only for contracting the virus but also for COVID-related deaths. Exigent precarity within these populations is not listed.


Mental health conditions may constitute underlying or preexisting conditions that confer greater risk and vulnerability by virtue of not having adequate care, not having health information about recommended precautionary measures, or not having capacity to enact these precautions.

For example, in the U.S. alone, the living conditions of large proportions of persons with serious mental health are constrained by structural poverty, hazards of living on the streets, or endangerment by incarceration in prisons (single largest 'mental health' system) or detention centers (refugees and asylum seekers) where health and safety of vulnerable populations is severely neglected and endangered.

The foregrounding of what are construed as "physical" conditions at the expense of mental health conditions is hardly new, but nonetheless unacceptable as health matters of human rights and social justice.

Worldwide, field reports from clinicians and health providers are making clear that the precious few and scarce resources that were being allocated for mental health have now been redirected or "re-purposed" for COVID.


Descriptions of having COVID (article link below) illustrate the ways in which illness experience commonly conjoins "physical" and "mental" symptoms as matters of experience. Mind-body dichotomies commonly obscure many conditions, and COVID-19 is no exception. Experiences are described primarily or only as 'physical' alterations and pain, when 'mental' alterations and pain are clearly prominent. A partial listing includes: heightened anxiety, panic attacks, paranoia, cognitive haze, confusion, social isolation, loneliness, and intense fear of the possibility of dying. These can be identified within the news article immediately below.
5.21.20   "Ramadan 2020: A Holy Month During a Pandemic." Alan Taylor.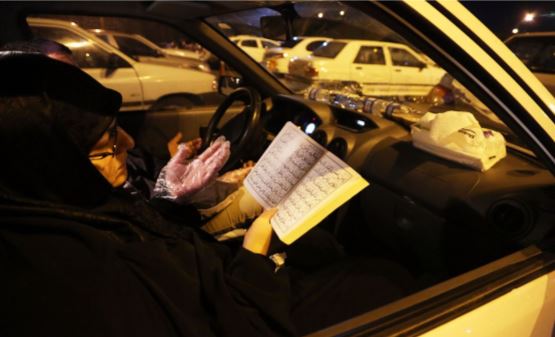 Iranian worshipers gather in Eram Park's parking area with their vehicles to pray, amid lockdown conditions, on the 19th day of Ramadan in Tehran, Iran, on 5.13.20.
Related: 5.19.20   "Ramadan in Quarantine":  Short Documentary Video  Daniel Lombroso. For The Atlantic.  


5.20.20   "COVID-19: Delirium First, Depression, Anxiety, Insomnia Later?" Megan Brooks.
"Severe COVID-19 may cause delirium in the acute stage of illness, followed by the possibility of depression, anxiety, fatigue, insomnia, and posttraumatic stress disorder (PTSD) over the longer term, new research suggests. Results from 'the first systematic review and meta-analysis of the psychiatric consequences of coronavirus infection' showed that previous coronavirus epidemics were associated with a significant psychiatric burden in both the acute and post-illness stages." For more information on psychiatric symptoms associated with severe coronavirus infections, see the Lancet article.


5.20.20   Brazil's Pandemic Is Just Beginning. Uri Friedman.
The hardest-hit country in Latin America is facing a "perfect storm," as inequality collides with COVID-19. 


5.19.20   Francesca Donner Interview with Gender Advisor, Secretary General. United Nations
"Our formal economy is only possible because it's subsidized by women's unpaid work." — Nahla Valji, the senior gender adviser to the Secretary General of the United Nations

"We know that economies the world over have been ravaged. What does this mean for women in particular?"


5.17.20   My Brother's Death Didn't Have to Happen. Elizabeth Warren, interviewed by
Edward-Isaac Dovere, about losing her brother Donald Reed Herring to COVID-19.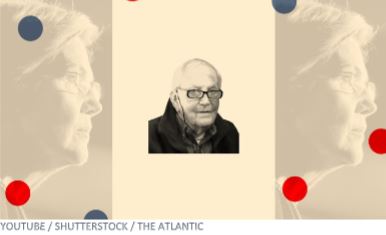 Senator Elizabeth Warren's oldest brother, Donald Reed Herring, died of COVID-19 in late April, and I heard that she sometimes mentioned this in conversations about policy, though she was reluctant to talk about it publicly.


5.16.20   'I Can't Turn My Brain off:' PTSD and Burnout Threaten Medical Workers. Jan Hoffman.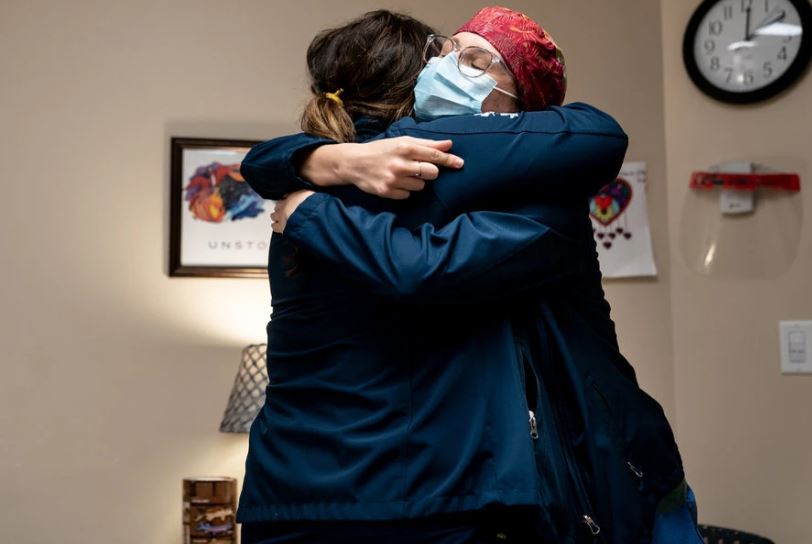 Bridget Ryan, a peer supporter and assistant nurse manager at Christiana Hospital in Newark, Del., hugged Christina Burke, a nurse, after a recent counseling session. Credit: Erin Schaff/The New York Times

Before Covid-19, health care workers were already vulnerable to depression and suicide. Mental health experts now fear even more will be prone to trauma-related disorders.


5.16.20   Stuck at Home, Men in Japan Learn to Help. Will It Last?  Motoko Rich.
The coronavirus pandemic is exposing like never before the severe disparities in how Japanese couples divide household work.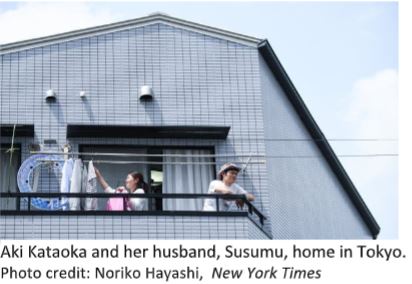 5.14.20   The Coming Mental-Health Crisis. Norm Ornstein, Benjamin F. Miller, Kavita Patel.
Congress must rethink the American approach to mental-health care during the pandemic.


5.13.20   Alone. New York Times.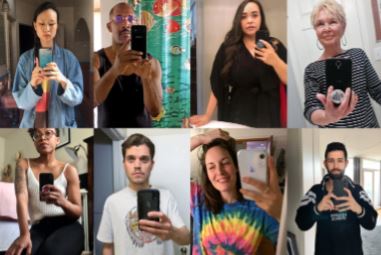 It's a relief or a nightmare, irritating and liberating, and already, for many, interminable. This is living alone in a pandemic. 


5.12.20   A wake-up call: COVID-19 and its impact on children's health and wellbeing. Henrietta
H Fore, Executive Director UNICEF. Lancet Global Health


5.11.20   Economic upheaval could soon thrust half a billion people into extreme poverty, Kate Linthicum, Nabih Bulos, Ana Ionova. LA Times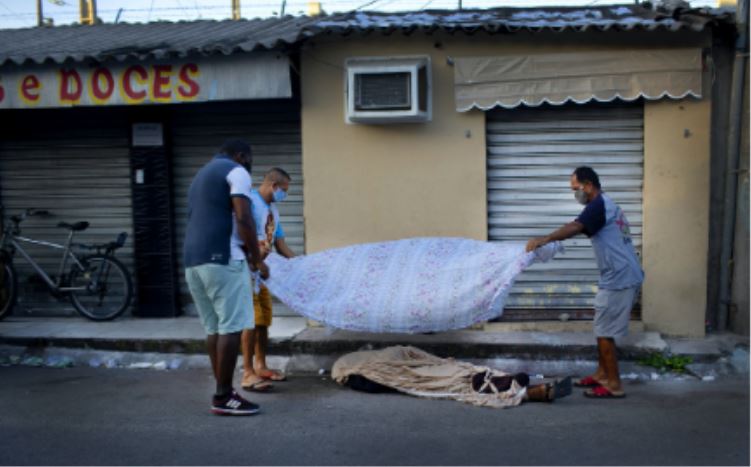 5.11.20   Quarantine Fatigue Is Real




Instead of an all-or-nothing approach to risk prevention, Americans need a manual on how to have a life in a pandemic. Julia Marcus, infectious disease epidemiologist, Assistant Professor, Department of Population Medicine, Harvard Medical School.


5.10.20   A nurse without an N95 mask raced in to treat a 'code blue' patient. She died 14 days later. Soumya Karlamangla.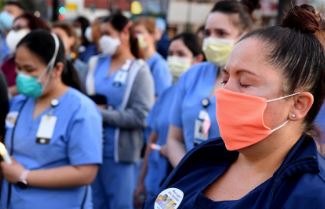 Monique Hernandez, nurse at Riverside Community Hospital, attends candlelight vigil for nurse Celia Marcos outside Hollywood Presbyterian Medical Center in L.A. (Wally Skalij /Los Angeles Times)


5.9.20   Indonesia: Coronavirus Disease 2019 (COVID-19) Situation Report –WHO (originally published 4.30.20) 


5.10.20   We should go ahead and call this a 'shecession.' Alisha Haridasani Gupta.
-C. Nicole Mason, president and chief executive of Institute for Women's Policy Research. Within the U.S., the majority of jobs lost in April were held by women, a sharp reversal of gains in the labor market.


5.7.20. Boxed In Episode 1: 'Anxiety and Depression in the Time of COVID-19'. Maureen Connolly, M.D. Renowned author Dr. Andrew Solomon discusses mental health during the coronavirus pandemic. 


5.7.20   We need to prepare for the mental health effects of coronavirus on kids. Sonali Kohli.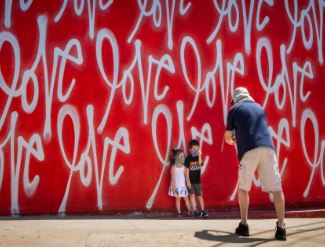 Tom S. Foley takes photo of his children in front of mural by artist Curtis Kulig in Culver City (JL Clendenin/L.A. Times)





5.6.20  'An Anvil Sitting on My Chest': What It's Like to Have Covid-19
"There is a clinical list of Covid-19 symptoms that includes a dry cough, a fever and shortness of breath. And then there is how the disease actually feels."  Based on a series of interviews, the subjective experience of persons who have had the condition – sometimes in serious forms – and have since recovered.  is described as "scary and disorienting" (excerpted from NYT article – link below -- produced by A. de Luca with interviews by Burch, Cargill Frankenfield, Harmon, Robertson, Sinha, & Stockman; illustrations by Thoka Maer). 


5.8.20   Latinos' coronavirus burden. Joaquin Palomino and Tatiana Sanchez.
"At San Francisco General Hospital, more than 80% of the first patients admitted for COVID-19 were Latino, nearly three times the rate the hospital usually sees."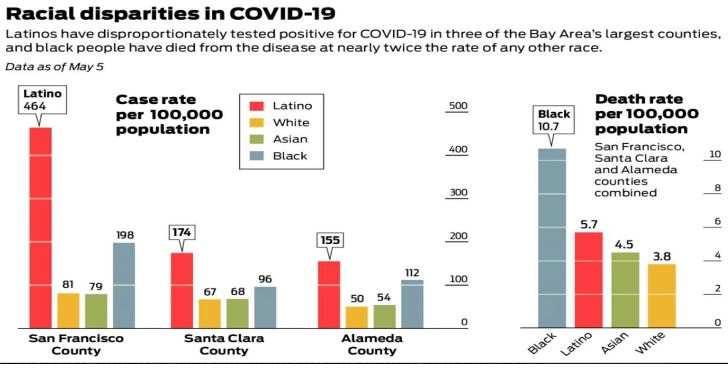 See link for graph


5.8.20   Coronavirus live updates: Nigeria, South Africa, Ghana, Kenya... cases, deaths and news, today. AS España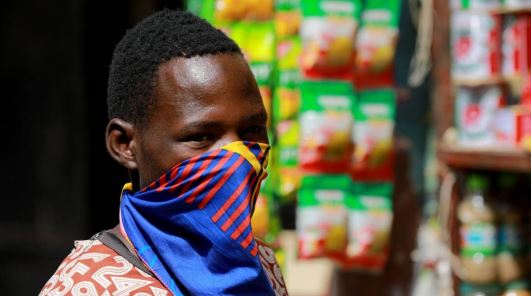 5.8.20   Mothering in a Newly Quiet World: "A deaf mother who uses sign language sees an expressive upside to the hush that has fallen over the land." Shoshannah Stern. 



5.7.20   The UK: Black people four times more likely to die from Covid-19, ONS finds. Robert Booth and Caelainn Barr.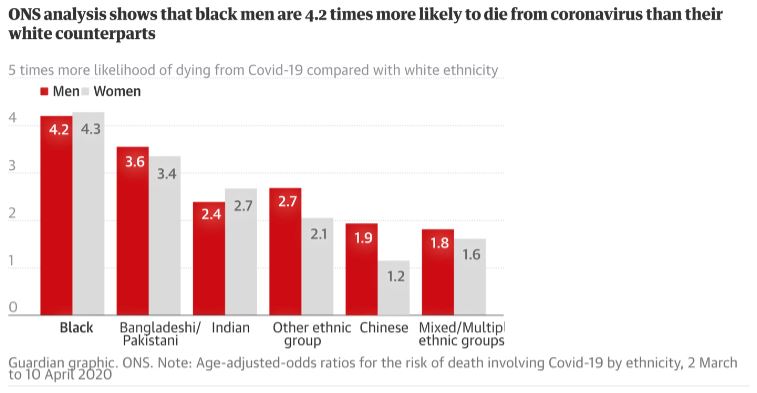 3.28.20   First-Person:  Heartbreak and Hope:  One Doctor's Story from China's Coronavirus Ground Zero. U.N. News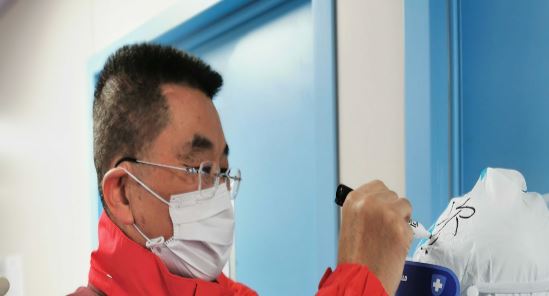 Provided by Lu Xiang


4.13.20 Lockdown diaries: Lessons from Yemen to Italy, Stefania D'Ignoti.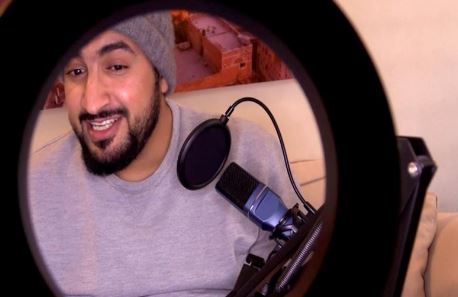 5.7.20 "There's the feeling that things are out of control,"  F. Donner & C. Purtill
 Illustration by Kim Murton
 Illustration by R. Fresson
Vast numbers of COVID in Ecuador and reliance on food banks: