LIVED EXPERIENCES of COVID-19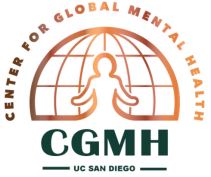 The UC San Diego Center for Global Mental Health, in tandem with the Department of Anthropology, makes the following observations and commentary about commonly understood symptoms of COVID-19:
CDC listings of those at high risk for severe COVID illness are: older adults and people of any age with underlying medical conditions listed to include lung disease, severe asthma, heart conditions, kidney and liver disease, obesity, and various conditions in relation to persons who are immunocompromised (https://www.cdc.gov/coronavirus/2019-ncov/need-extra-precautions/people-at-higher-risk.html);

Common mental health conditions such as serious or sustained depression, psychosis, anxiety-related conditions, substance abuse -- among many other conditions -- are not listed.

Essential workers in the service and agricultural industries are disproportionately at risk for contracting COVID; these high-risk groups are not listed.

Black and Latinx populations are disproportionately at risk for contracting COVID. Longstanding socioeconomic and racial "disparities" have produced devastating inequity of risk not only for contracting the virus but also for COVID-related deaths. Exigent precarity within these populations is not listed. Endemic racism, the COVID-19 pandemic, and the epidemic of anti-scientific misinformation have forcefully converged to affect people of color.

Residence within a nursing home constitutes an enormous risk for contracting and dying from COVID. Within the U.S., for example, recent data reveal that an enormous proportion -- 42% of all coronavirus deaths -- are linked to nursing homes (see article below).

In the U.S. there also appears to be problematic politicizing of the priority of "personal" rights over "collective" rights in a manner that may be rooted in privilege conferred by race/ethnicity, sex/gender, age, and income. The privileged positions for any of an array of social categories (e.g., young and/or affluent) may contribute to an intensification of ageism and misogyny, or discrimination against persons living with a mental illness or persons within LGBTQ communities. Under conditions of the COVID pandemic, these forces may conduce toward a further reduction of the "value" of such groups (e.g., old, Black, female, indigenous, poor, homeless, mentally ill, or any such combination). These social groups may forcefully be demoted more than ever as not "fully human," unworthy, or not meriting "health-related deservingness," as conceptualized by Sarah Willen (2012). Taken together, these forces affect not only who has access to healthcare, but even when accessed, whose lives are judged as expendable (particularly in relation to age).


Mental health conditions may constitute underlying or preexisting conditions that confer greater risk and vulnerability by virtue of not having adequate care, not having health information about recommended precautionary measures, or not having capacity to enact these precautions.

For example, in the U.S. alone, the living conditions of large proportions of persons with serious mental health are constrained by structural poverty, hazards of living on the streets, or endangerment by incarceration in prisons (single largest 'mental health' system) or detention centers (refugees and asylum seekers) where health and safety of vulnerable populations is severely neglected and endangered.

The foregrounding of what are construed as "physical" conditions at the expense of mental health conditions is hardly new, but nonetheless unacceptable as health matters of human rights and social justice.

Worldwide, field reports from clinicians and health providers are making clear that the precious few and scarce resources that were being allocated for mental health have now been redirected or "re-purposed" for COVID.


Descriptions of having COVID (article link below) illustrate the ways in which illness experience commonly conjoins "physical" and "mental" symptoms as matters of experience. Mind-body dichotomies commonly obscure many conditions, and COVID-19 is no exception. Experiences are described primarily or only as 'physical' alterations and pain, when 'mental' alterations and pain are clearly prominent. A partial listing includes: heightened anxiety, panic attacks, paranoia, cognitive haze, confusion, social isolation, loneliness, and intense fear of the possibility of dying. These can be identified within the news article immediately below.
© 2020 by Janis H. Jenkins
Reference 
Willen, Sarah (2012) How is health-related "deservingness" reckoned? Perspectives
from unauthorized im/migrants in Tel Aviv. Social Science and Medicine 74:812-821.
---
7.11.22    The pandemic kept many children less active around the world, researchers find. Johnny Diaz

7.9.22    The Age of Distracti-pression. Casey Schwartz

2.16.22    Covid Patients May Have Increased Risk of Developing Mental Health Problems. Pam Belluck

1.22.22    We asked how you are finding joy in the pandemic. Here are 12 surprising ideas. Suzette Lohmeter and Meredith Rizzo




1.10.22    Uganda Reopens Schools After World's Longest COVID Shutdown. Musinguzi Blanshe and Abdi Latif Dahir




1.8.22    Omicron's Spread Drives the Global Daily Average of Known New Cases Past a Staggering 2 Million. Andrés R. Martínez 


1.5.22    A Texas Team Comes Up with a COVID Vaccine that could be a Global Game Changer. Joe Palca




10.22.21    This New York School Used Their Federal Stimulus Funding to Focus on Students' Mental Health. Amy Feiereisel


10.20.21    Pediatricians Say the Mental Health Crisis Among Kids Has Become a National Emergency. Deepa Shivaram




10.6.21    How Has Social Media Affected Mental Health During the Pandemic? Kimberly Drake




10.4.21    The Pandemic Has Taken a Toll. What Can We Learn From People With Mental Health Challenges? Ada Tseng and Claire Hannah Collins




10.2.21    Health Workers Know What Good Care Is. Pandemic Burnout is Getting in the Way. Yuki Noguchi




9.27.21    Kids Are Vocalizing Their Mental Health Struggles: Here's How Adults Can Respond. Tonya Mosley and Serena McMahon




9.8.21    Parental Burnout: How Juggling Kids and Work in a Global Pandemic Brought Us to the Brink. Saima Mir



6.17.21   The Full Catastrophe. Corinne Purtill



5.27.21   Recognizing and Addressing Housing Insecurity for Disabled Renters.  Jaboa Lake, Valerie Novack, and Mia Ives-Rublee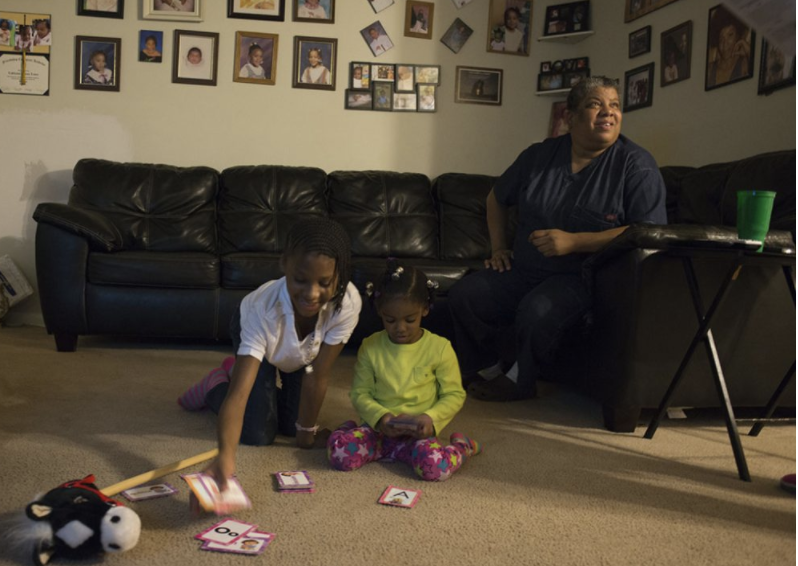 5.27.21   Post-pandemic life is around the corner, but my anxiety has never been worse. Why? Caroline Fassett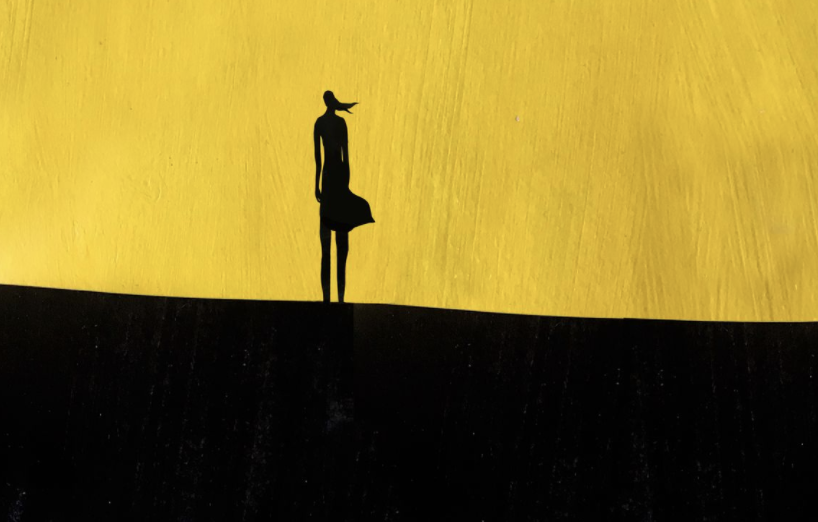 5.26.21   Mental Health and Substance Use Considerations Among Children During the COVID-19 Pandemic. Nirmita Panchal, Rabah Kamal, Cynthia Cox, Rachel Garfield, and Priya Chidambaram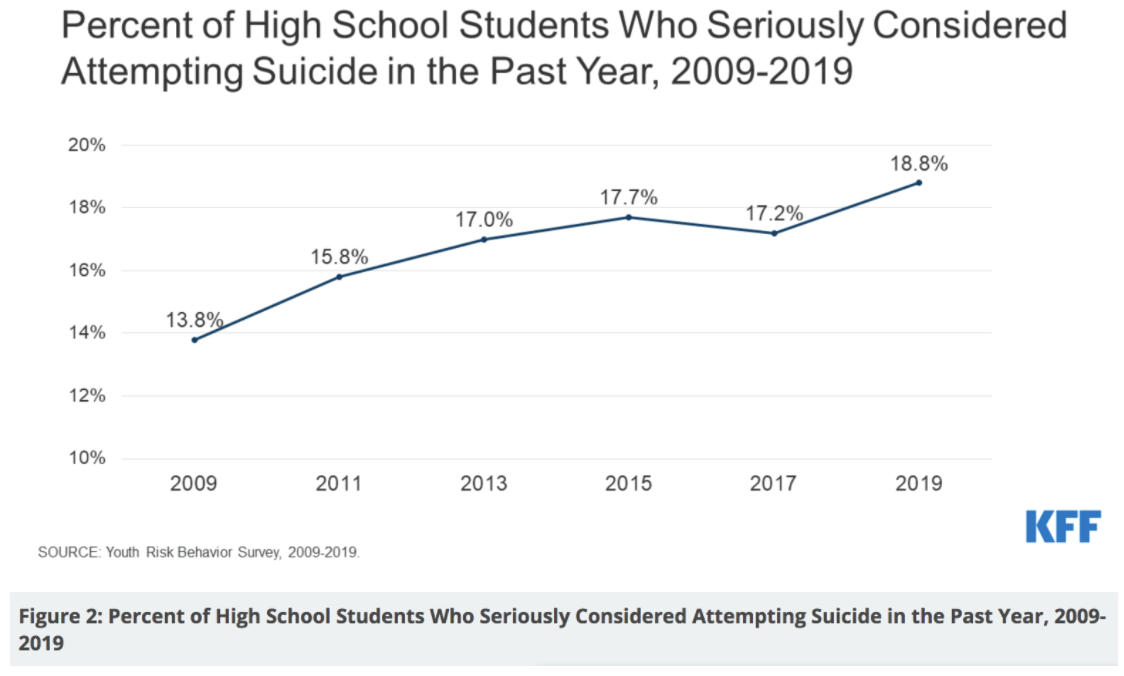 5.27.21   Latinx Files: Desahogar, mental health and the art of undrowning. Los Angeles Times 



5.20.21   INVISIBLE CYCLISTS: WHY PEOPLE OF COLOR NEED TO BE PART OF POST-PANDEMIC TRANSPORTATION PLANNING. The Conversation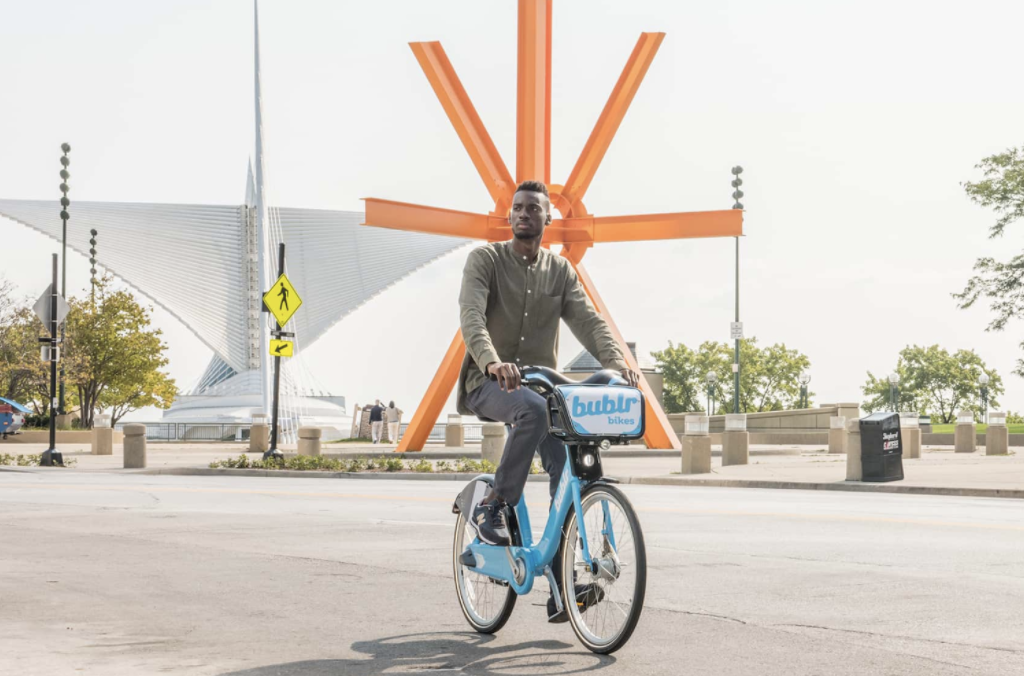 5.20.21   'I'm coming back to life' pianist says, as Geneva reopens. Reuters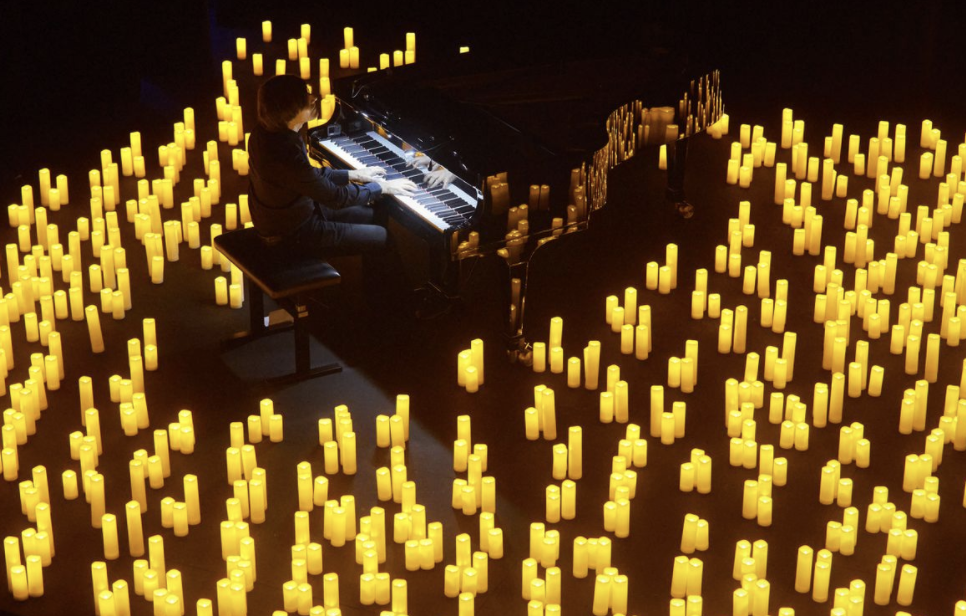 5.19.21   'The correct choice is to cancel': Medical body makes plea to Olympic organizers to cancel Games. Stephen Wade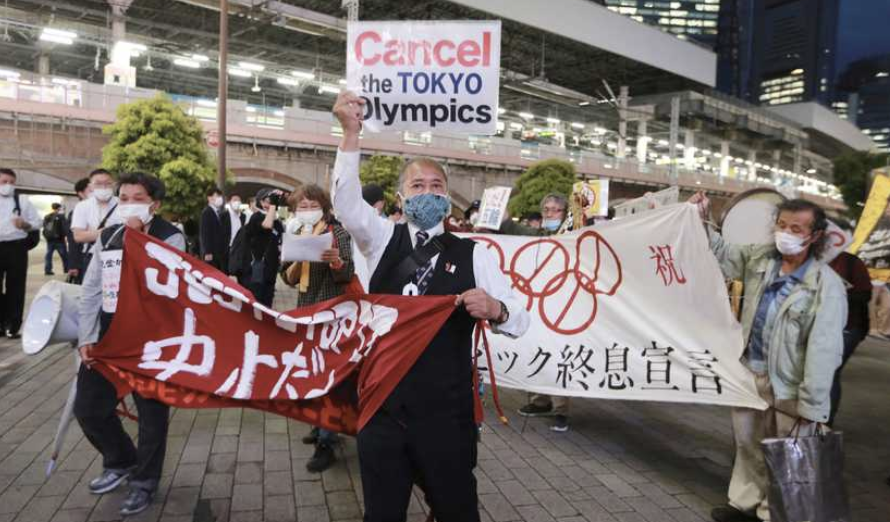 5.18.21   India coronavirus: Tracing a family's journey to save a life. Vikas Pandey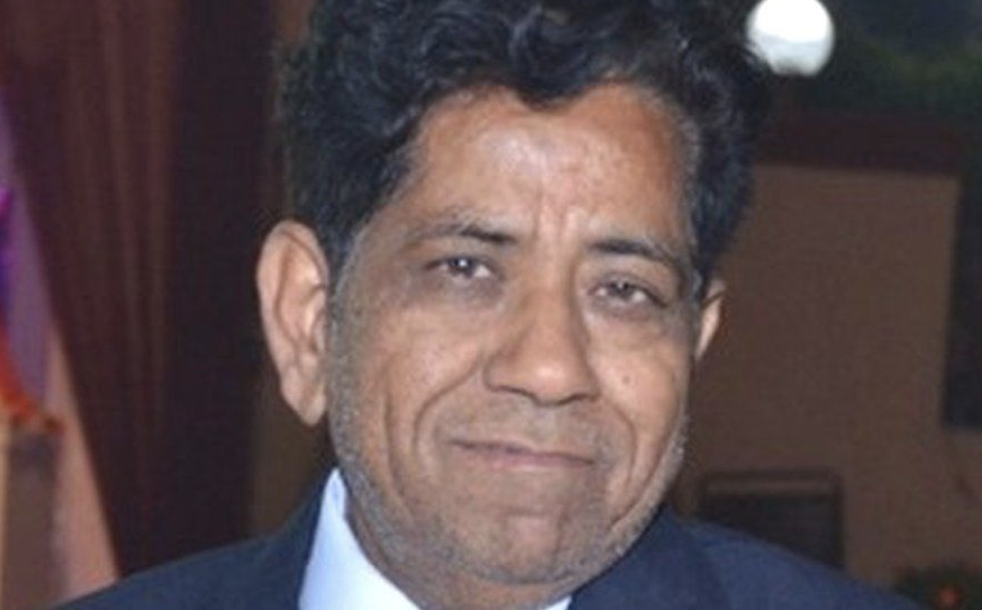 5.17.21   Coronavirus Today: Kids' new ticket to freedom. Kiera Feldman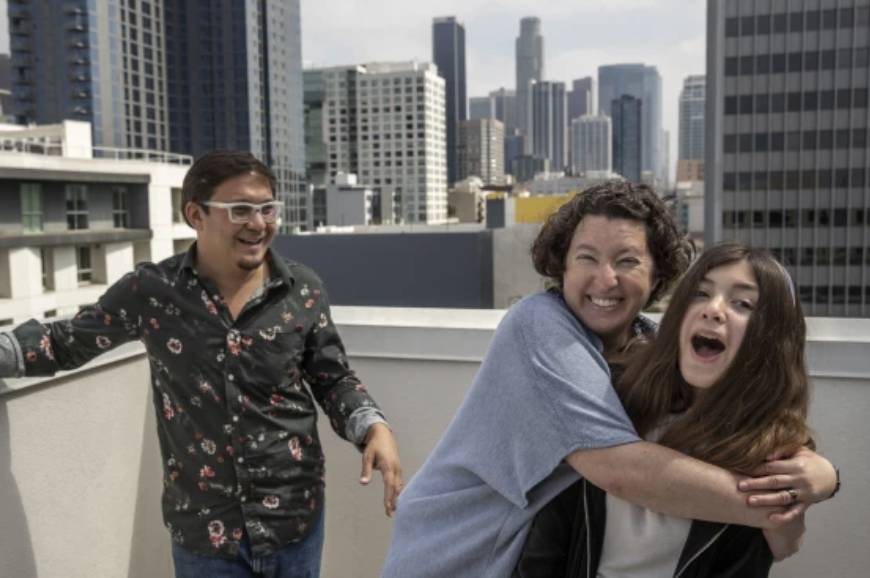 5.11.21   "We're not against men. All we want to do is take apart a system that has abused and hurt women." Alisha Haridasani Gupta and Daniel Politi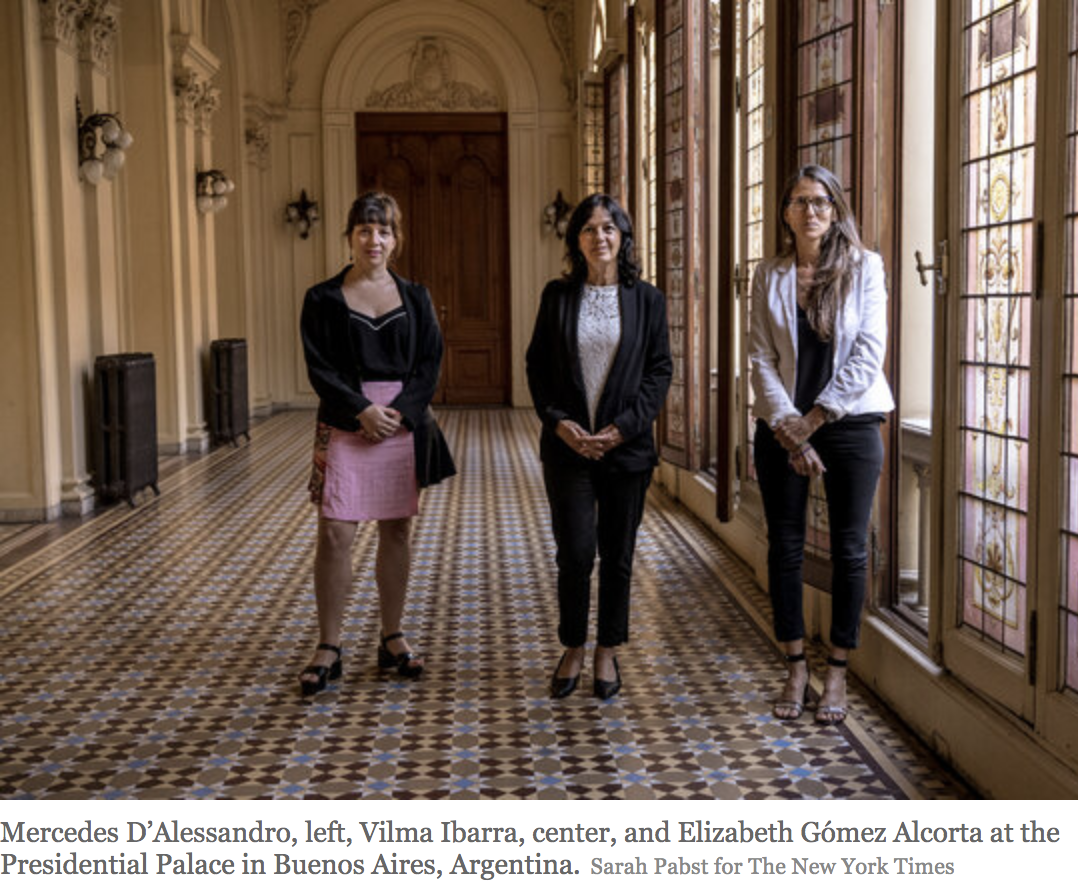 5.10.21  Black Women, Stress, & Biological Aging. Geronimus et al.


5.5.21  How COVID-19 has endangered gender equity worldwide. Shefali Luthra

5.1.21   'Coronavirus put distance between everyone': Norfolk 4th graders share their experience with pandemic life. Katherine Hafner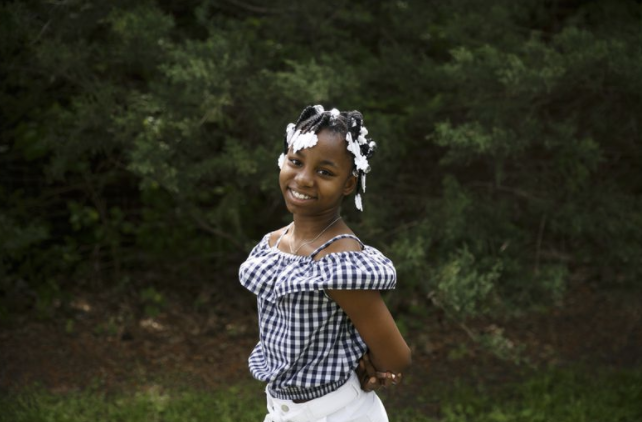 4.28.21   Women lost $800 billion in income last year. That's more than the combined GDP of 98 countries. Jazmin Goodwin


4.27.21   'This Is a Catastrophe.' In India, Illness Is Everywhere. Jeffrey Gettleman; Photographs by Atul Loke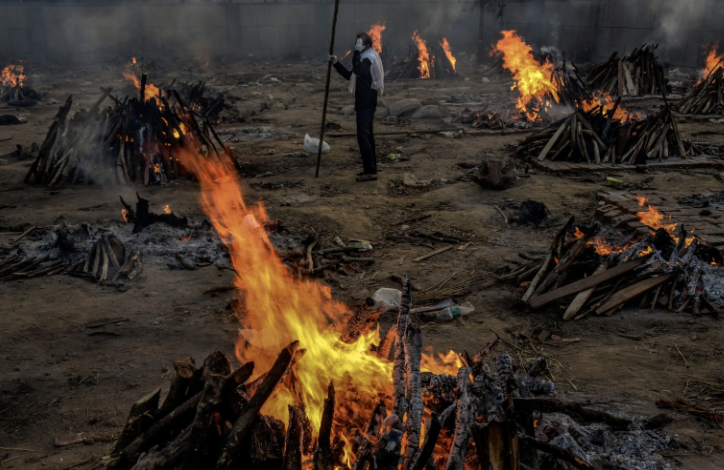 4.27.21   Pandemic raises domestic violence concerns. Robert Nott


4.23.21   Ravaged by Covid, Brazil Faces a Hunger Epidemic. Ernesto Londono and Flavia Milhorance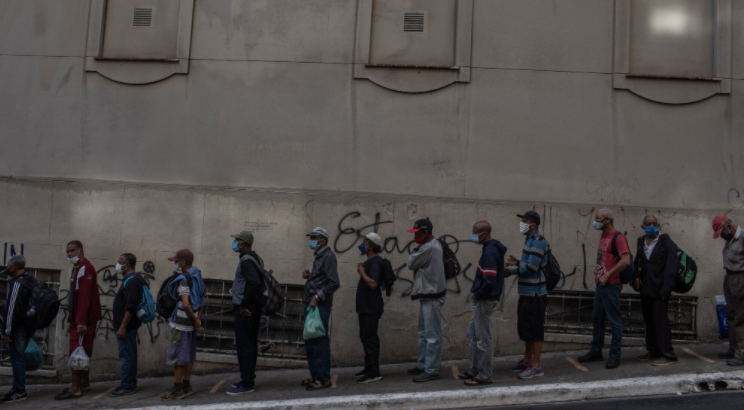 4.22.21   What Do Women Want? For Men to Get Covid Vaccines. Jennifer Steinhauer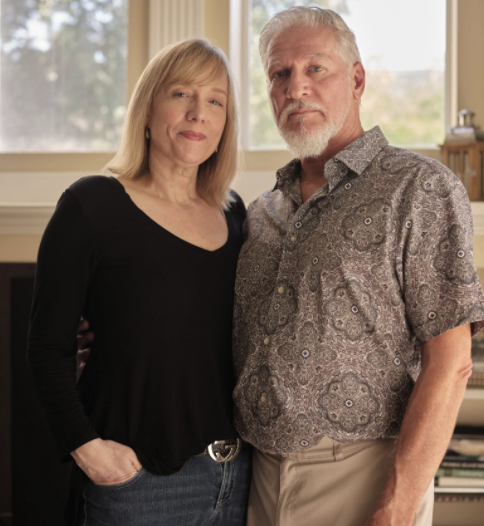 Holly Elgison and her husband, Len Schillaci, a mixed vaxxed couple in Valrico, Fla


4.20.21   Covid in Uttar Pradesh: Coronavirus overwhelms India's most populous state. Shadab Nazmi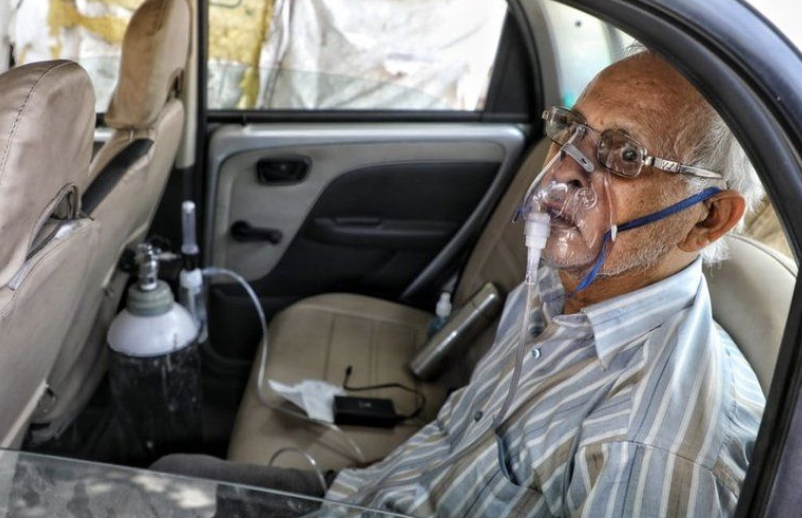 4.20.21   Asian Americans wary about school amid coronavirus, violence. Associated Press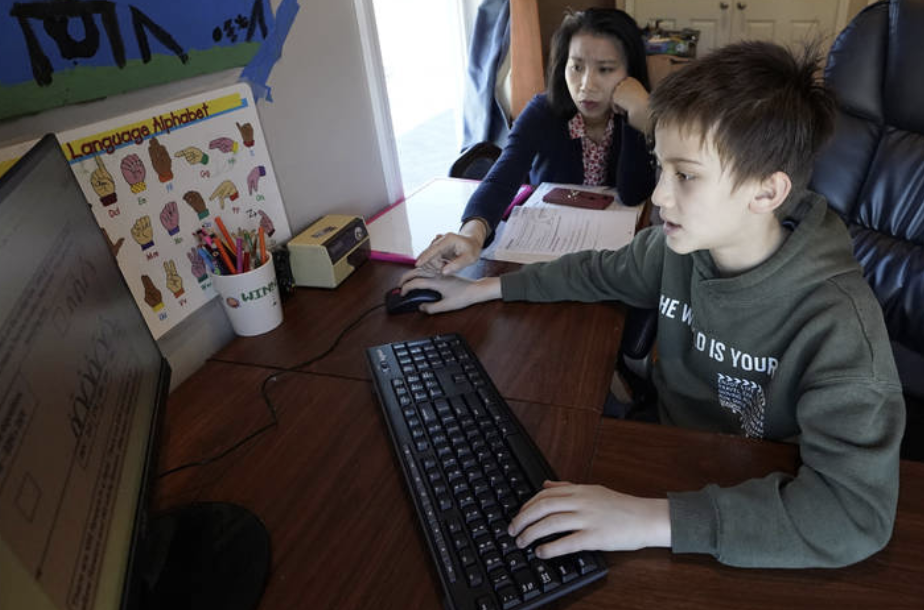 4.17.21   Kati Kariko Helped Shield the World From the Coronavirus. Gina Kolata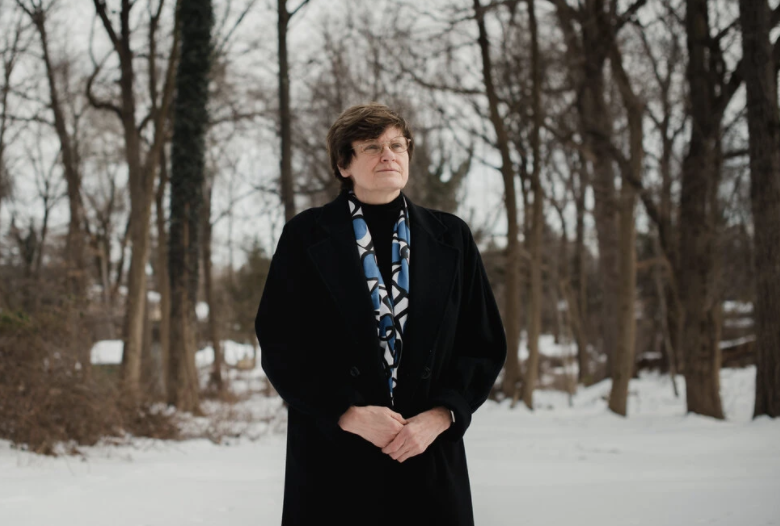 4.14.21   UC Riverside students' art expresses coronavirus fears, struggles. Allyson Escobar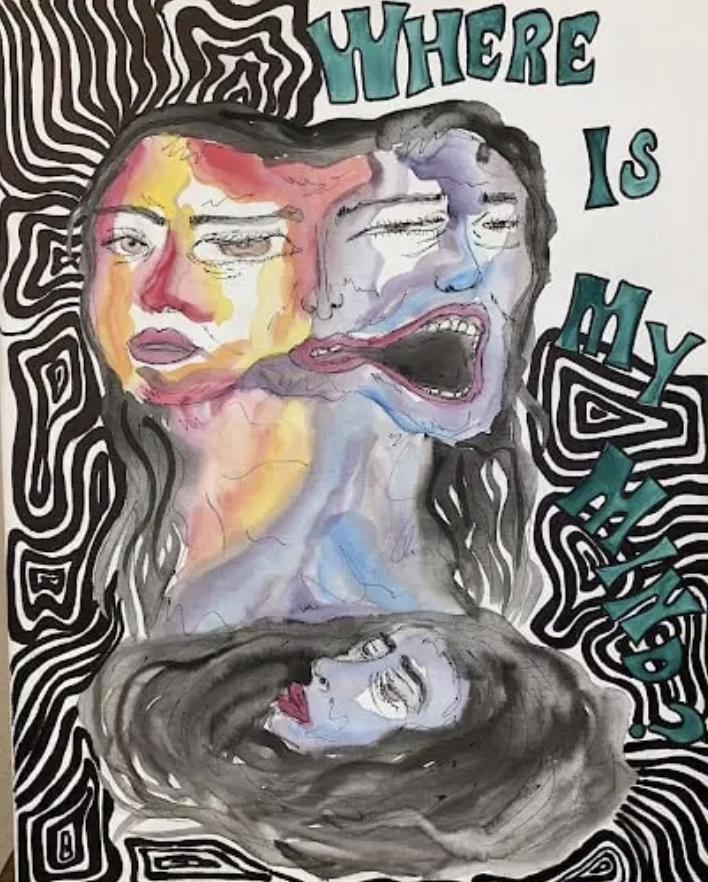 4.14.21   Mental Health Impact of the COVID-19 Pandemic: An Update. Audrey Kearney, Liz Hamel, and Mollyann Brodie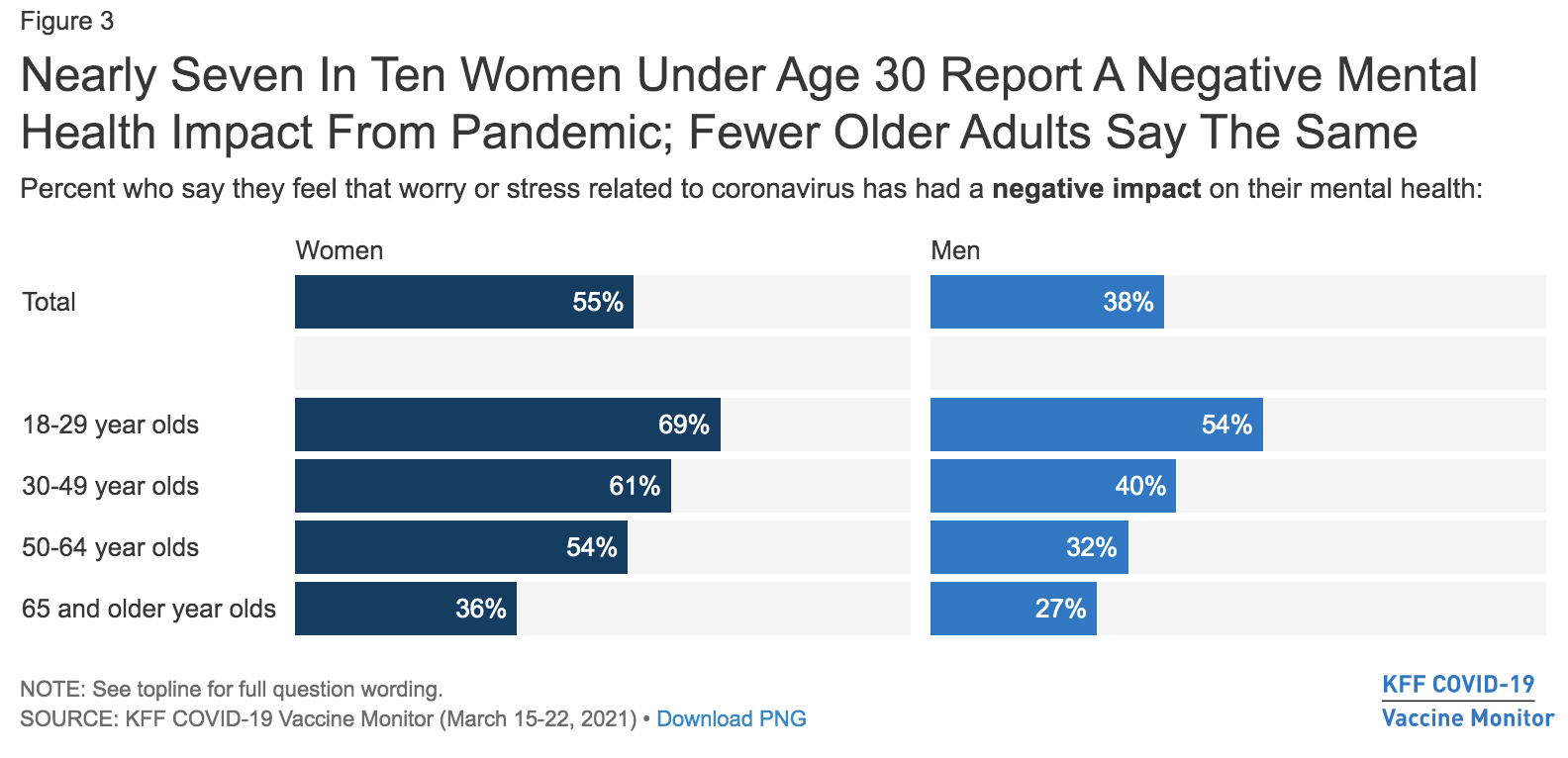 4.9.21   Siberian surgeon's drawings show devastating rise in domestic violence in Russia due to Covid-19 pandemic. Sophia Kishkovsky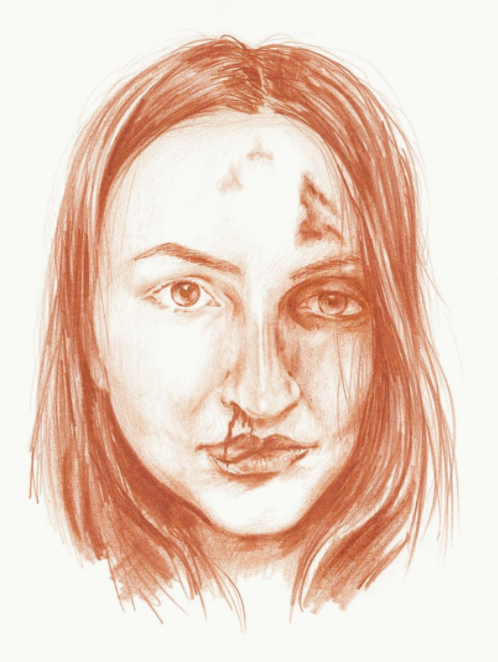 4.9.21   Pandemic, hunger forces thousands into sex work in Mexico. Rebecca Blackwell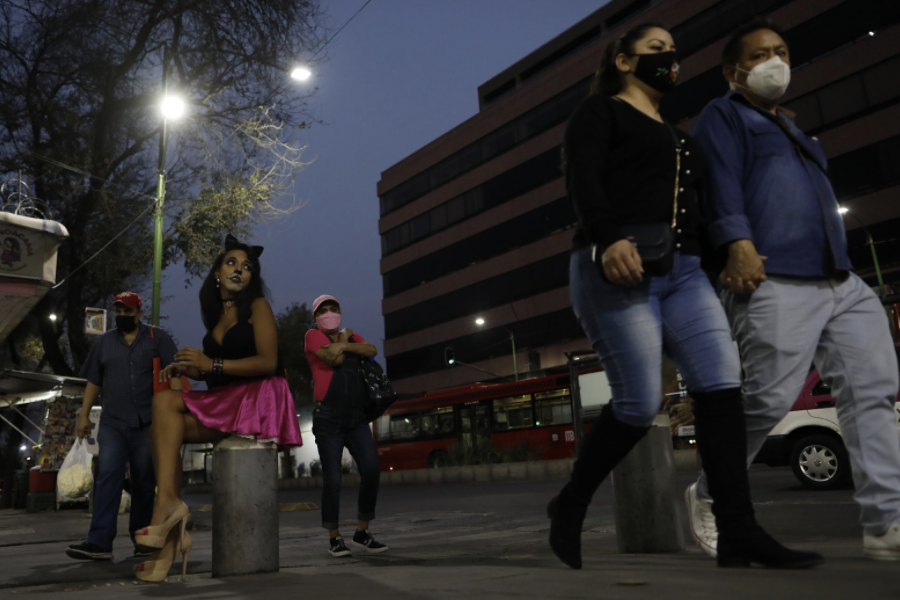 4.8.21   Nearly 20 percent of the U.S. population is fully vaccinated. Many countries may not hit that target this year. Emily Rauhala


4.6.21   You Won't Remember the Pandemic the Way You Think You Will.  Melissa Fay Greene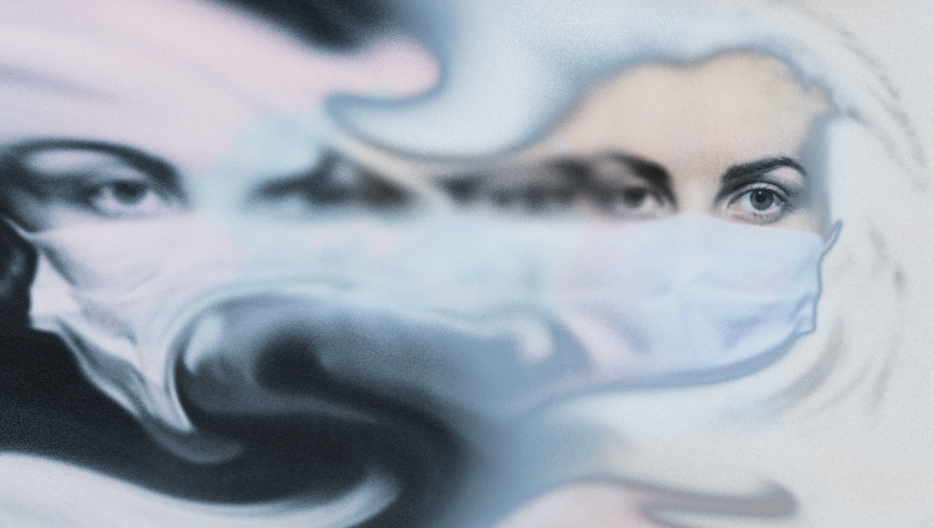 3.30.21   A mental health crisis was unraveling on college campuses. The pandemic has made it worse. Lauren Lumpkin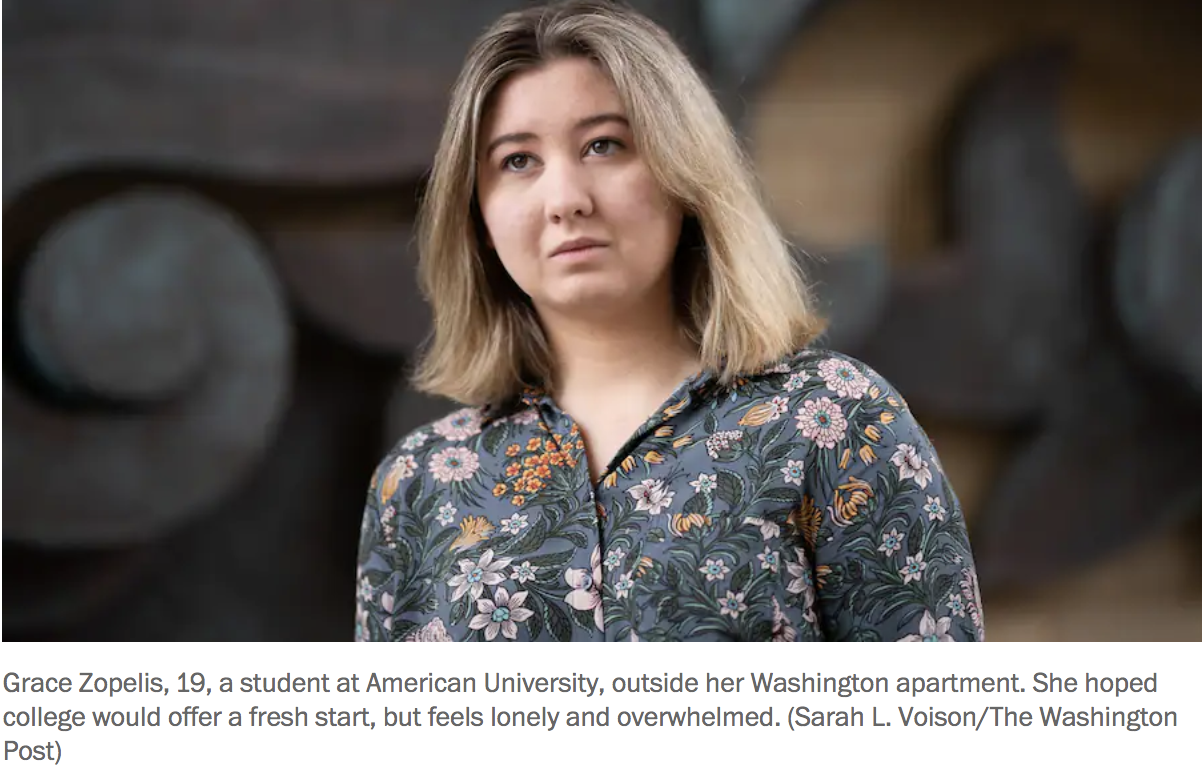 3.27.21   Covid lockdown projects: How you danced, wrote, ran and invented games. BBC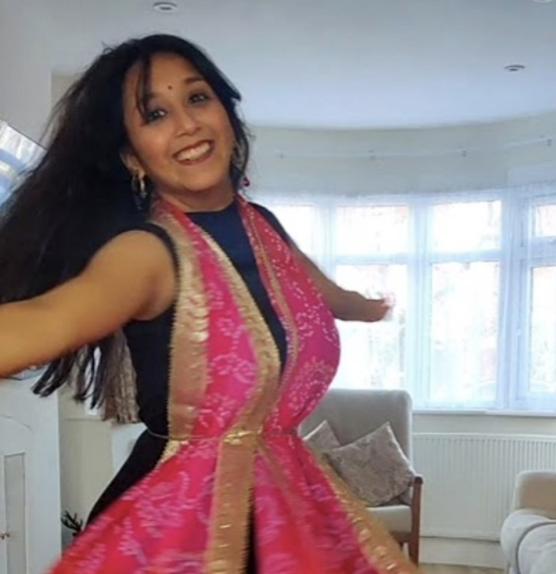 3.25.21   It's not Tuskegee. Current medical racism fuels Black Americans' vaccine hesitancy. April Dembosky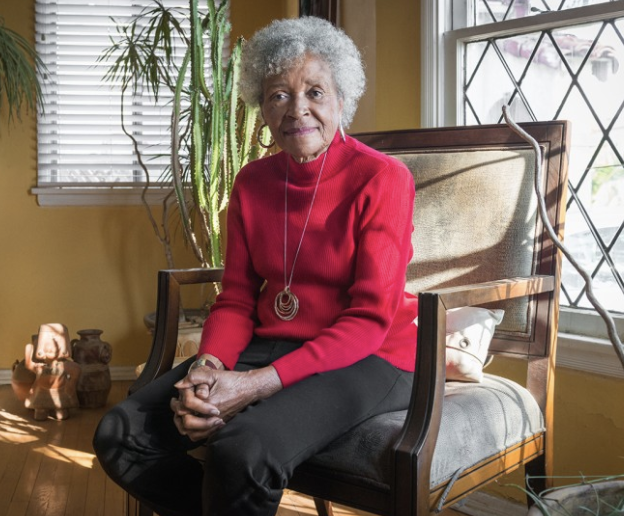 3.25.21   Is this the age of the vaccine passport? Holly Ober, Iqbal Pittalwala and John Warren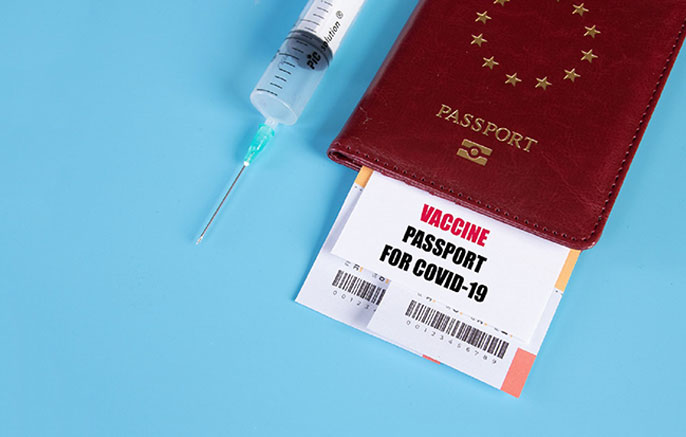 3.24.21   Philadelphia parents of kids with disabilities aren't eligible for the vaccine. But they would be if they lived elsewhere in Pa. Ellie Silverman





3.22.21   First Covid, Then  Psychosis: 'The Most Terrifying Thing I've Ever Experienced'. Pam Belluck


3.22.21   Fully Vaccinated and Time to Party: If You Are 70. Jennifer Steinhauer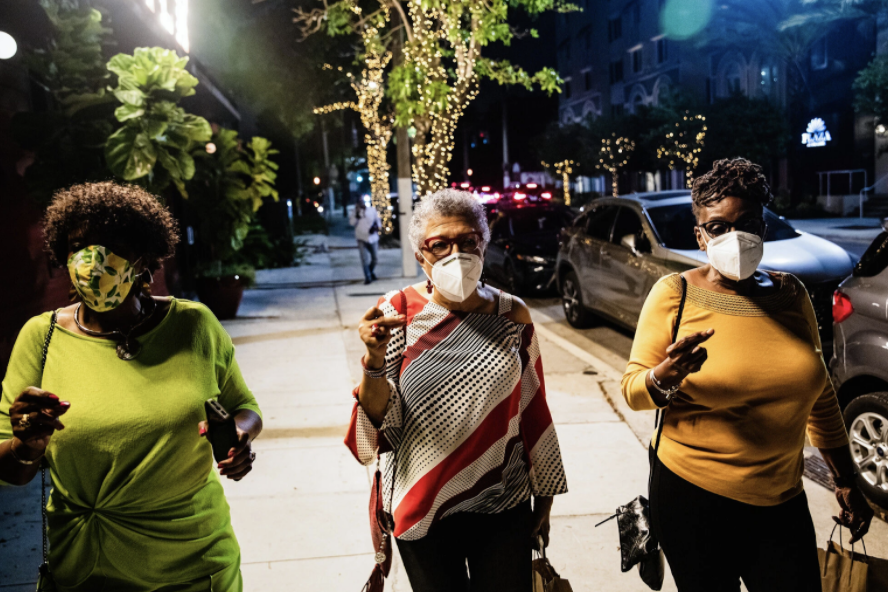 3.17.21   Pandemic survivor guilt may be pervasive, but it's hard to detect, leaving many struggling in silence. Katherine Harmon Courage


3.16.21   Brazil's rolling coronavirus disaster is a global problem. Ishaan Tharoor


3.15.21   One Man Is Using His Experience With The HIV/AIDS Epidemic To Help With COVID-19. Ashish Valentine
3.10.21   The Rise In Anti-Asian Attacks During The COVID-19 Pandemic. Li Zhou, Anne Anlin Cheng and Manju Kulkarni  



3.9.21   'War Doesn't Even Compare': A Year In The Life Of A Traveling Nurse. Ari Shapiro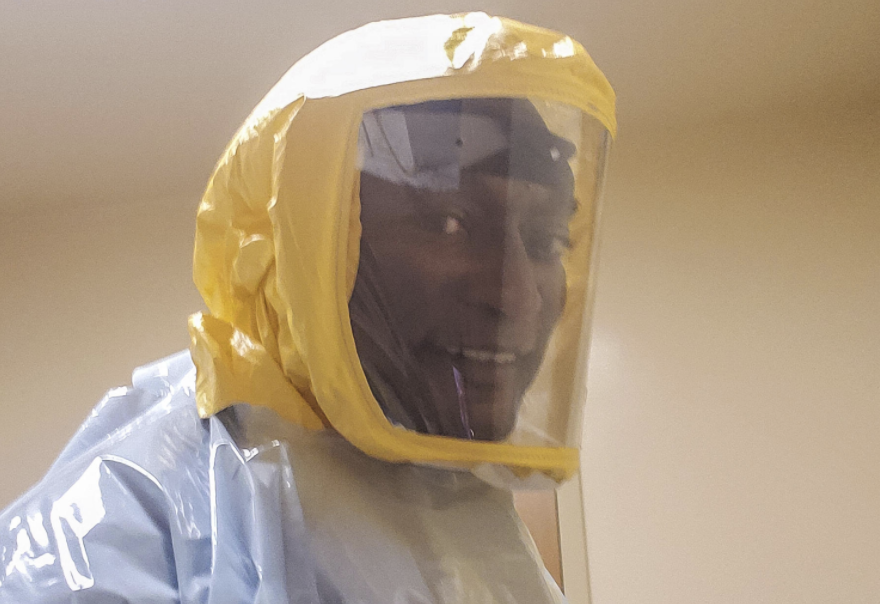 3.9.21   Pandemic trauma affects our memory. Here's how to be intentional about the way we tell the story of this year. Elizabeth Wellington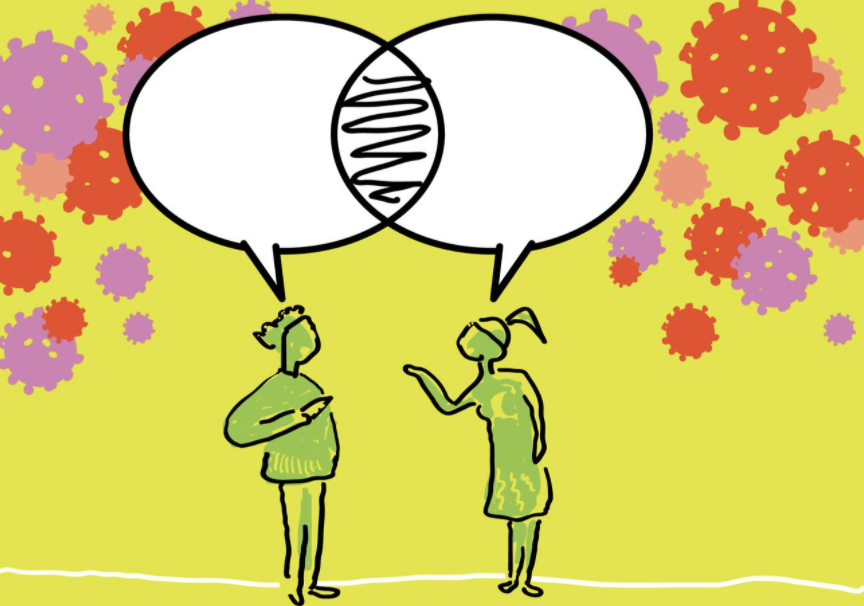 3.8.21   As COVID-19 rages in Brazil, sisters in the Amazon fight hunger and isolation. Lise Alves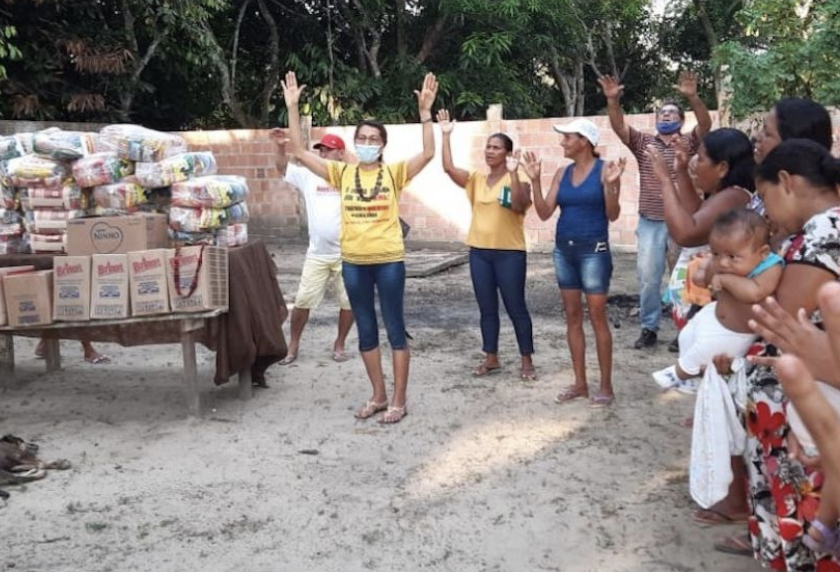 3.7.21   'Not running away': Women fighting on Britain's COVID front line. Hannah McKay/Reuters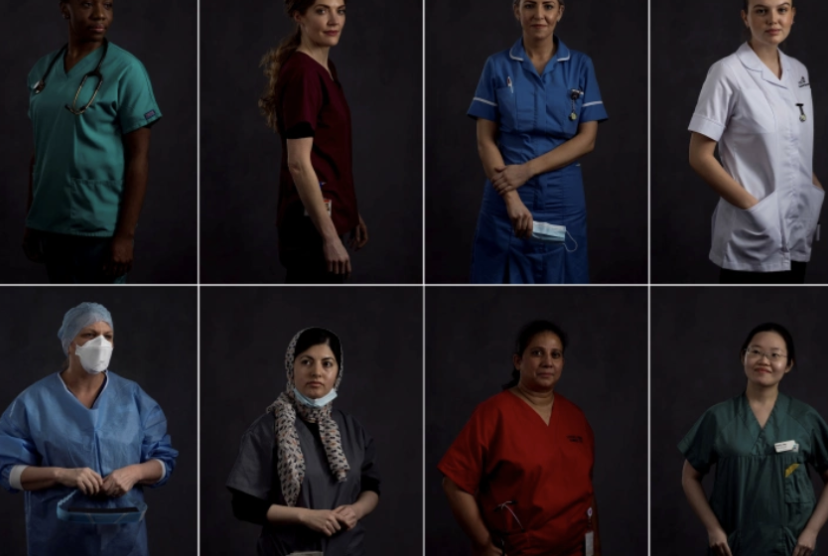 3.5.21   'Life goes on even without the people you care about' and other reflections on a year unlike any other. Mark Brown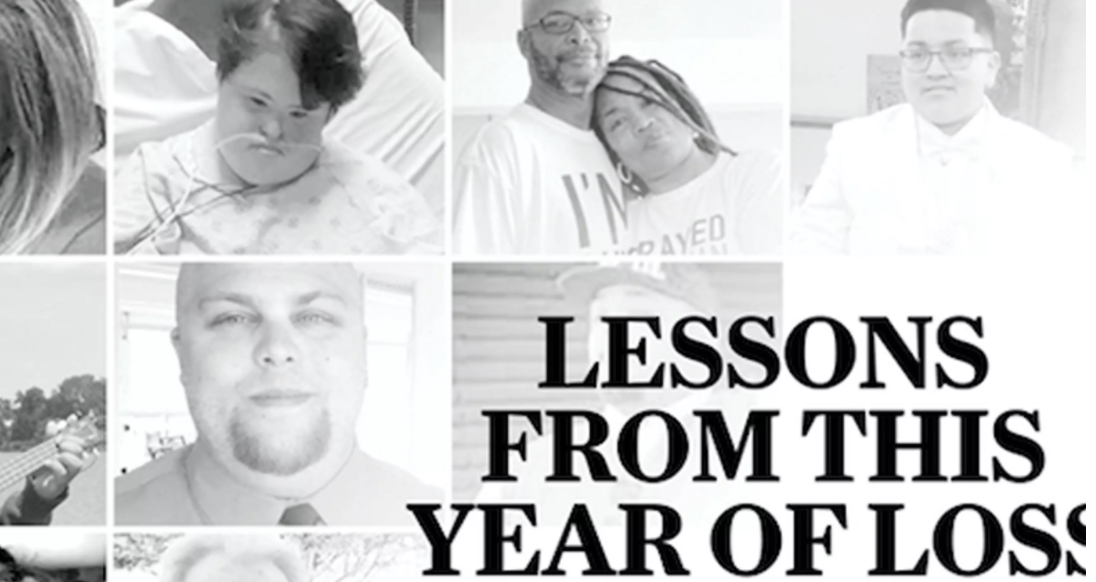 3.4.21   Why Are These Young Women Having To 'Justify' Their COVID Vaccine? Madeleine Bourne


3.1.21   International Women's Day 2021: Women, mental health, and burnout. Erin Pinkus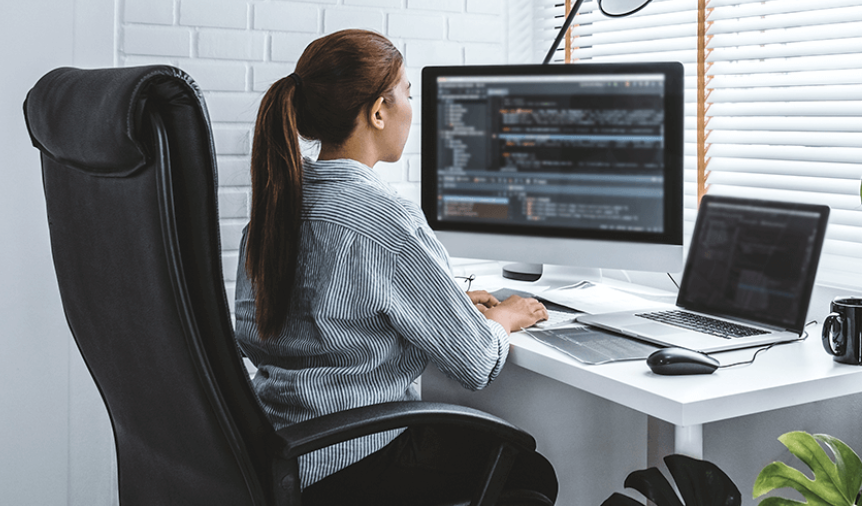 2.26.21   In Texas' Rio Grande Valley, undocumented people were wrongly denied vaccines. Apu Gomes
Health experts say such rejections can undermine efforts to vaccinate Latinos by instilling fear in the community.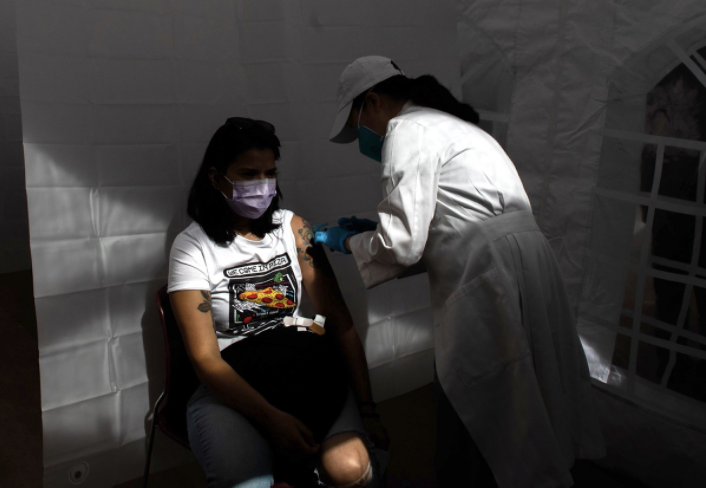 2.25.21   Holocaust survivors get coronavirus vaccine at Massachusetts clinic: Vax 'gives hope'. Rick Sobey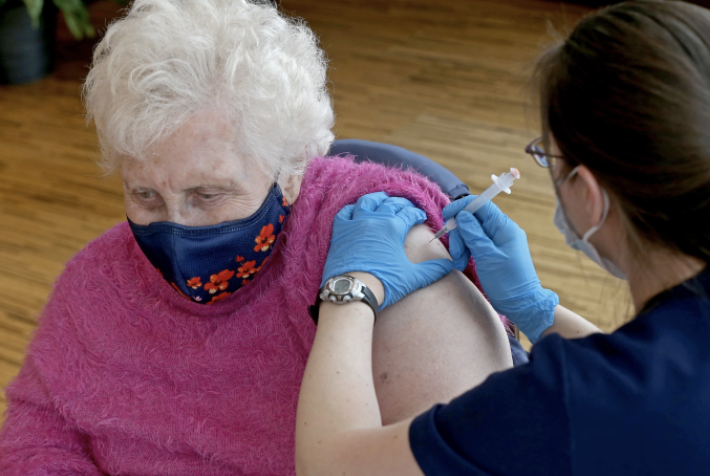 2.25.21   Living Altars: How 'The COVID Monologues' pays tribute to casualties of the coronavirus. Vera Casteneda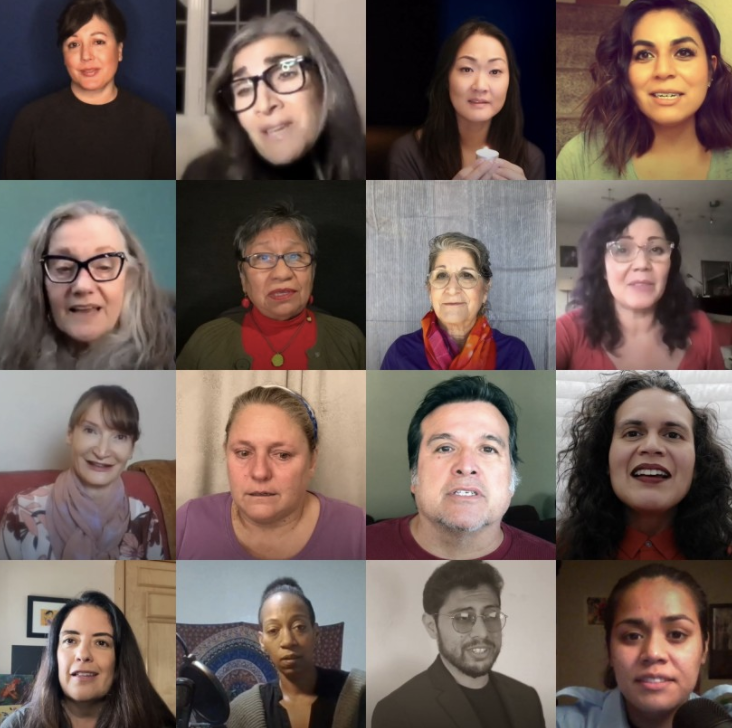 2.24.21   Pregnant doctor and Scripps research scientist shares her COVID-19 vaccine experience. Shannon Handy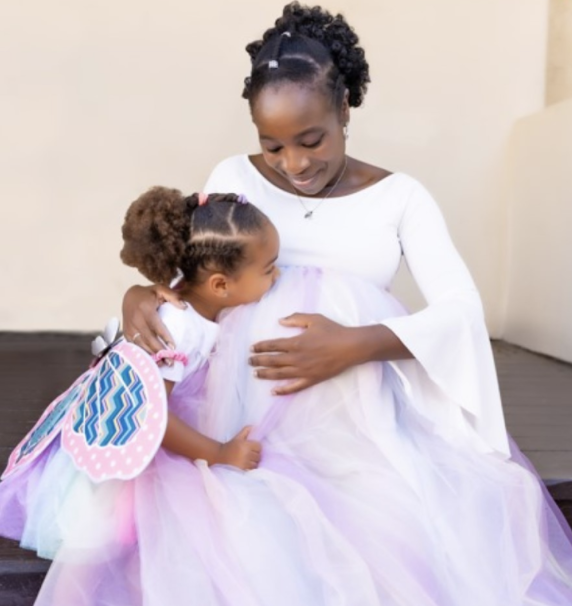 2.18.21   Dying on the Waitlist. David Armstrong and Marshall Allen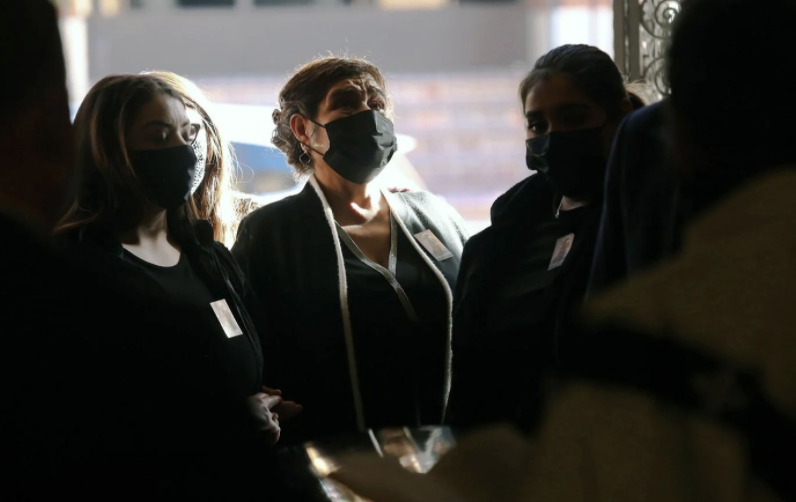 2.16.21   'This is a horrible experience.' Family struggles to book new COVID vaccine appointments after losing time slots. Karin Price Mueller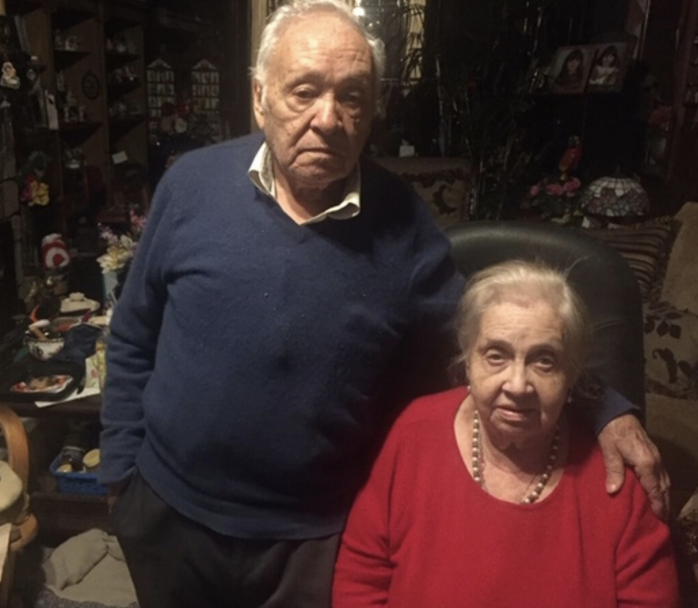 2.15.21   'I'm literally breaking inside': As COVID-19 leaves millions jobless and struggling, the mental health toll rises. Charisse Jones


2.14.21   'What's the Point?' Young People's Despair Deepens as Covid-19 Crisis Drags On. Isabella Kwai and Elian Peltier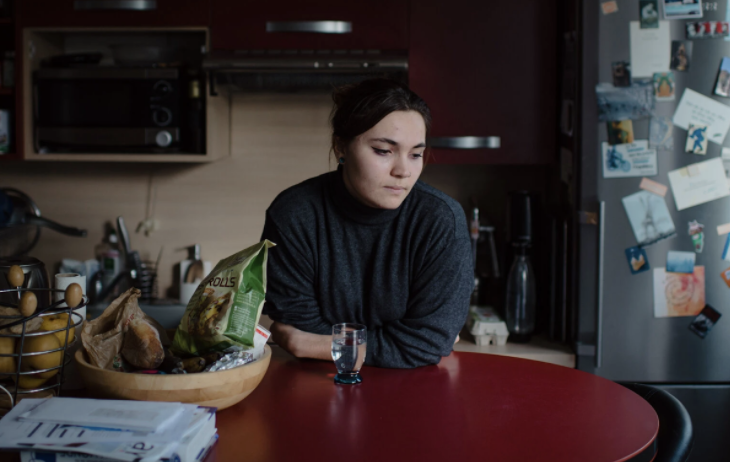 2.12.21   People Over 75 Are First in Line to Be Vaccinated Against COVID-19. The Average Black Person Here Doesn't Live That Long. Wendi C. Thomas and Hannah Grabenstein


2.6.21   Latino businesses share COVID-19 experience in statewide study. Shelby Lindrud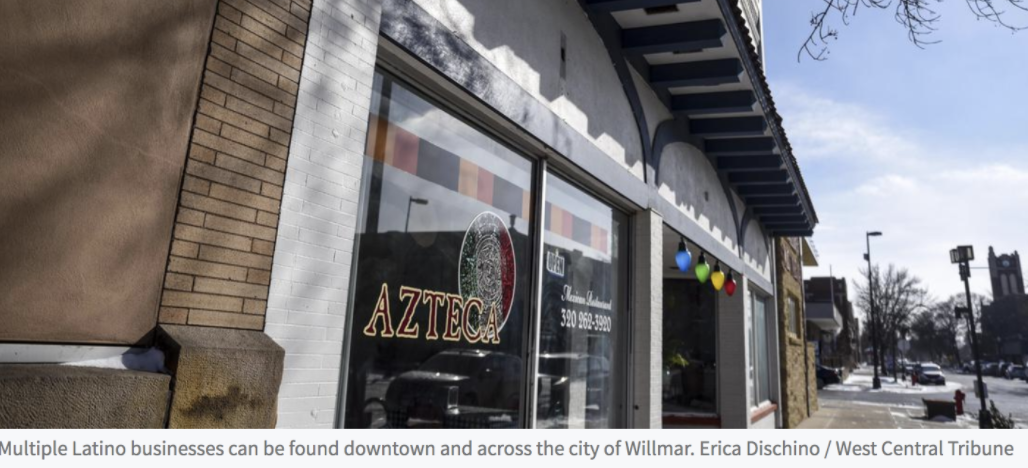 1.25.21   Super rich have already recovered from pandemic losses — but it could take the poor a decade, Oxfam warns. Holly Ellyatt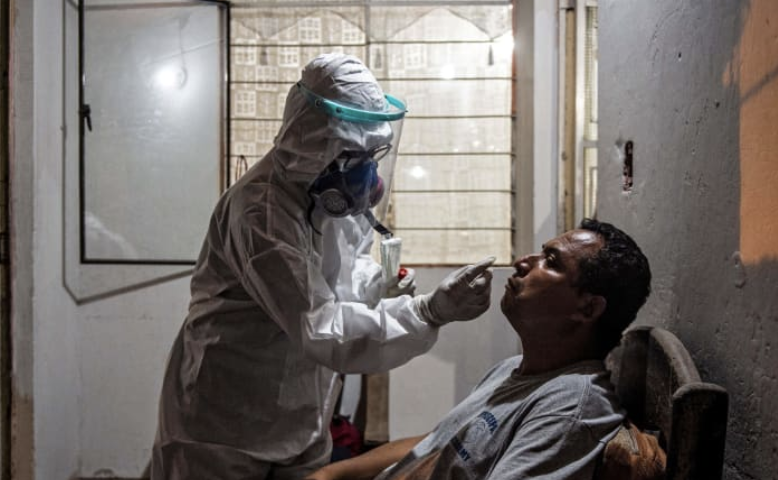 1.24.21   From Montreal to Manchester, communities begin to vaccinate the homeless. Amanda Coletta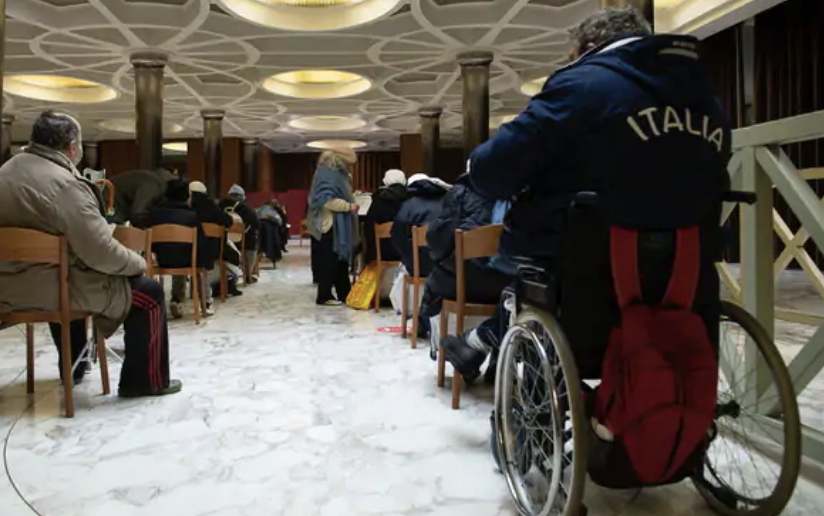 1.21.21    Surge of Student Suicides Pushes Las Vegas Schools to Reopen. Erica Green


1.21.21   What If You Never Get Better From Covid-19? Moises Velasquez-Manoff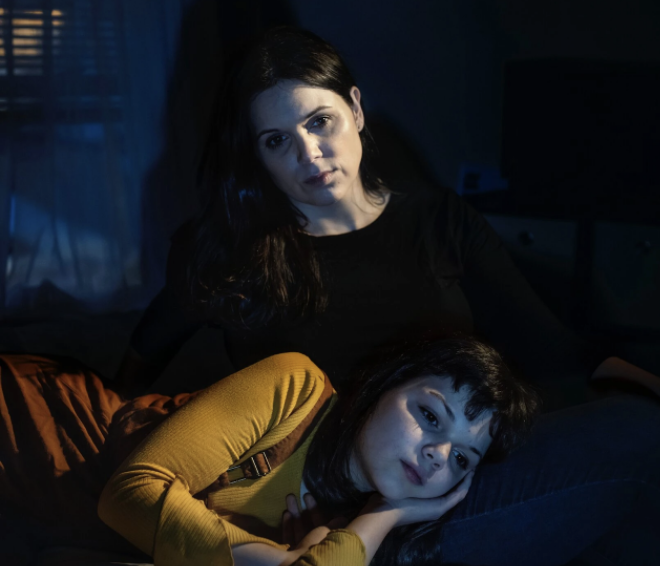 1.21.21   Lebanon's Coronavirus lockdown: 'We can't leave our homes day or night'. Narinder Kalsi


1.17.21   Five Countries, Five Experiences of the Pandemic. Dhruv Khullar


1.15.21   COVID vaccine inequality: No internet? No appointment. Wendi C. Thomas and Hannah Grabenstein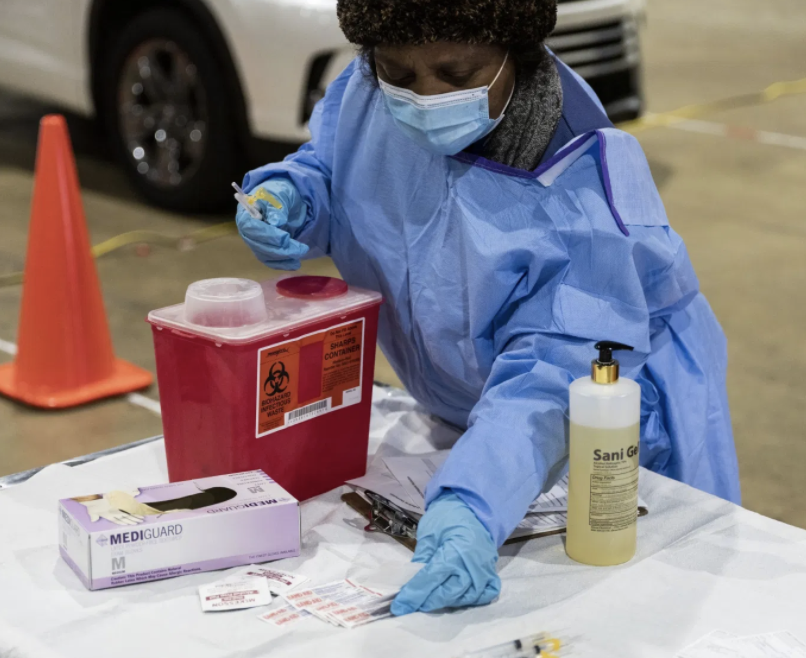 1.15.21   'This is too much': Art shows children's struggles during pandemic, says researcher. Adina Bresge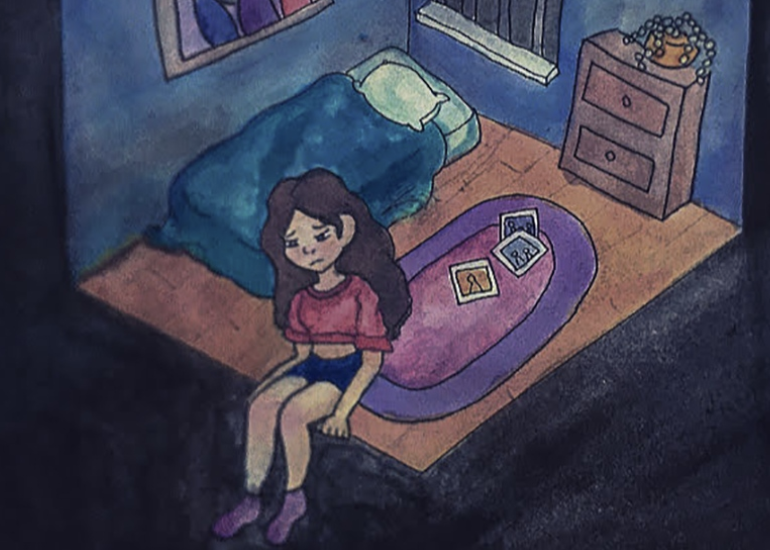 1.14.21   We Don't Know How Many People Have Recovered From COVID-19. Amanda French and Quang Ngyuen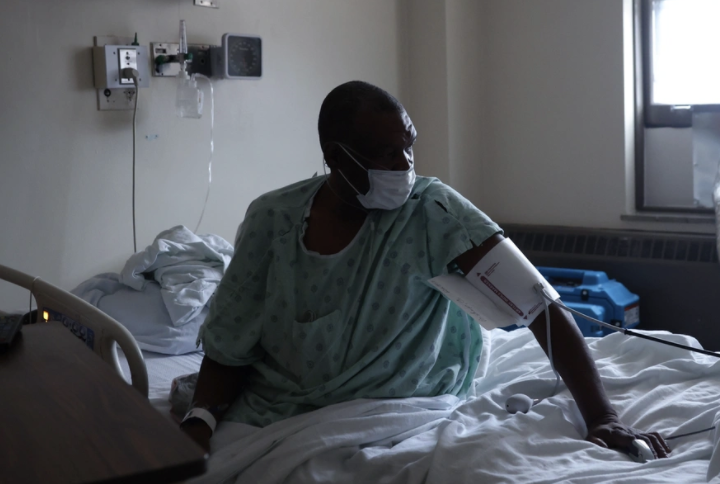 1.14.21   Latino, Black children are twice more likely to endure multiple Covid health, economic hardships. Nicole Acevedo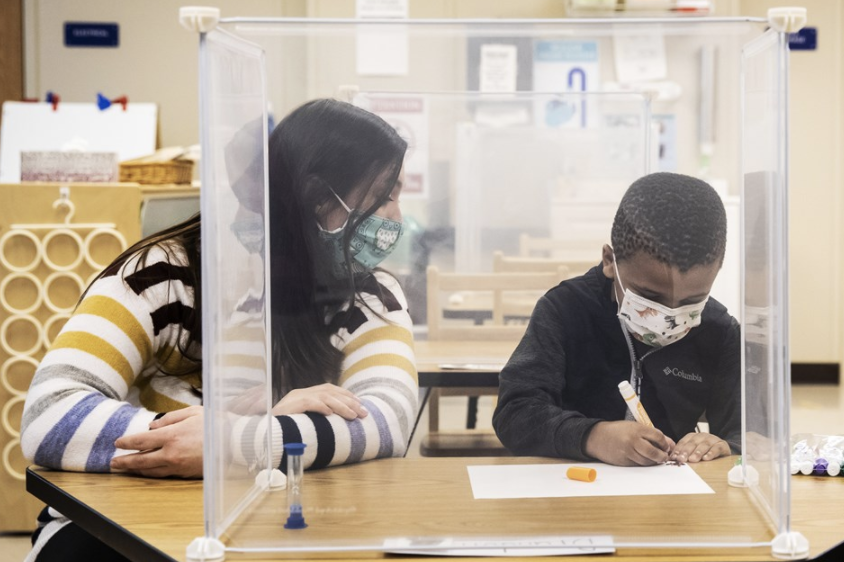 1.13.21   People with disabilities desperately need the vaccine. But states disagree on when they'll get it. Jessica Contrera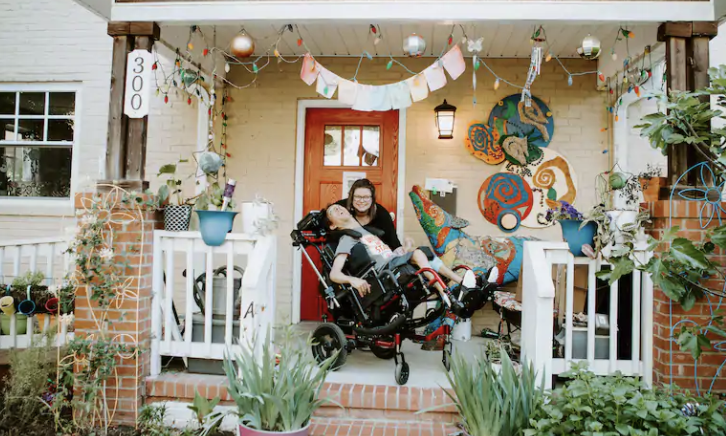 1.4.21   Black California surgeon 'walks the walk' on virus vaccine. Kathleen Ronayne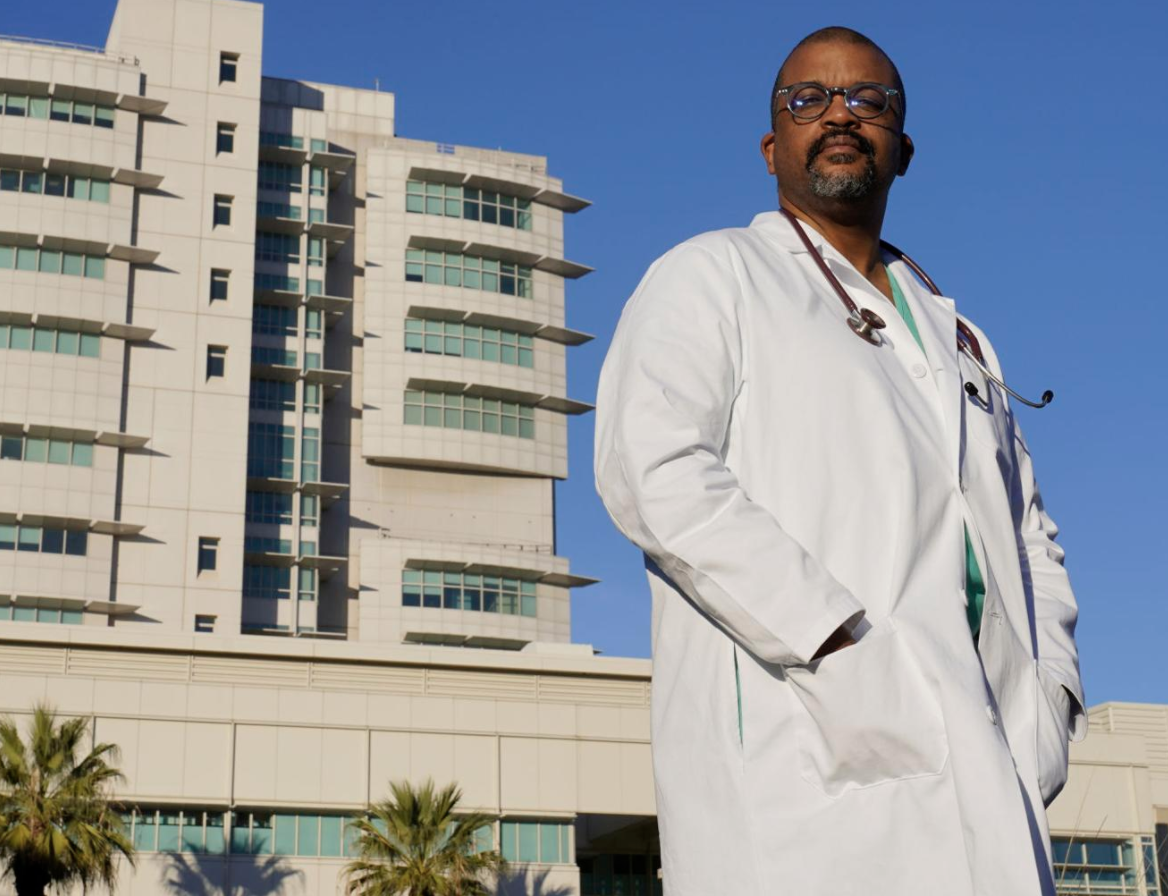 1.4.21   A year since Covid first emerged in China, the world battles its deadliest surge yet. Noah Higgins-Dunn and Will Feuer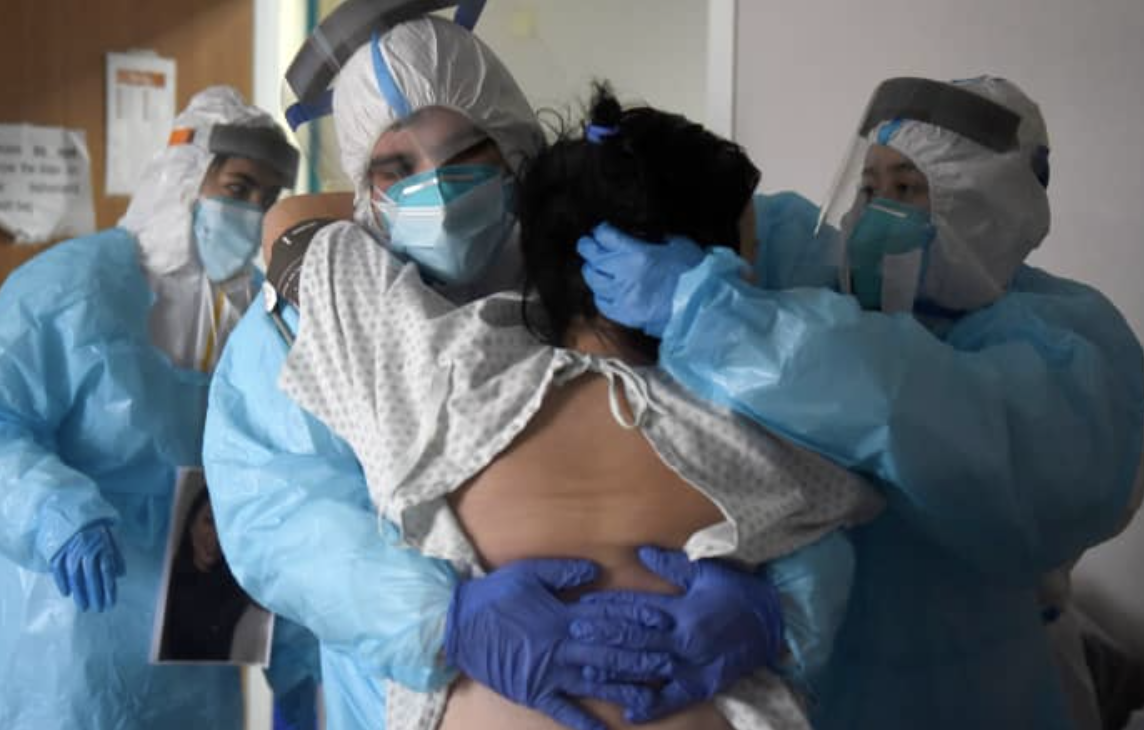 1.4.21   'They're coming in younger and coming in sicker': One hospital's war with coronavirus. Ruben Vives


1.3.21. Americans have been escaping to Mexico to avoid COVID-19 restrictions back home. Now Mexico is seeing a surge in coronavirus cases. Joshua Zitser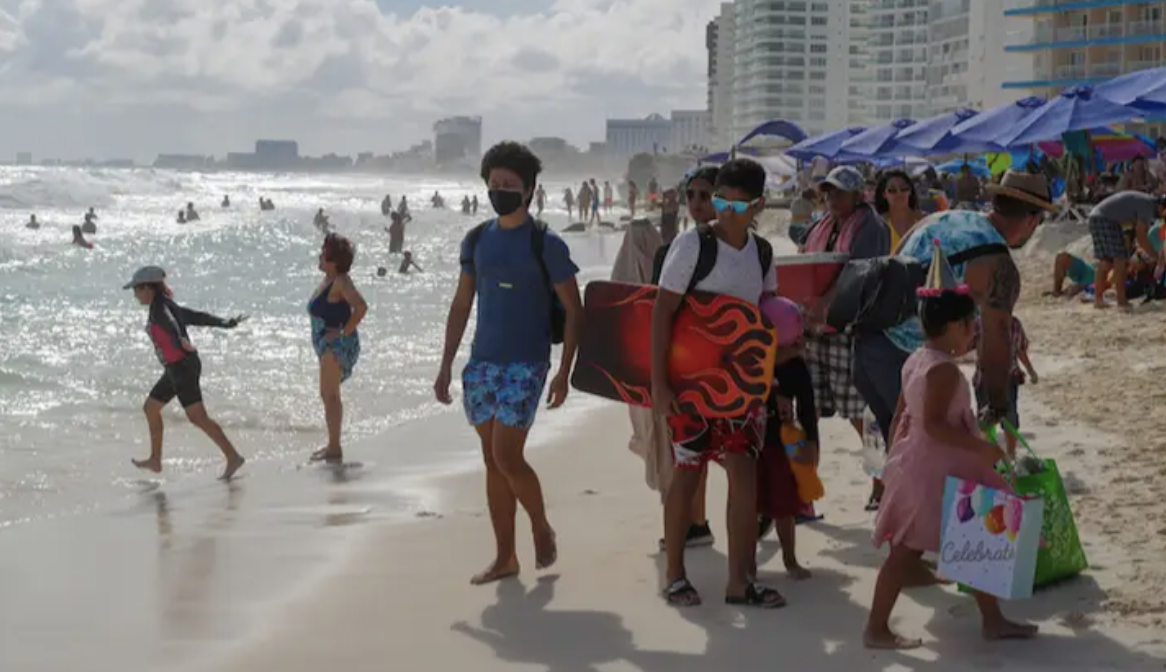 1.2.21   California funeral homes run out of space as COVID-19 rages. Christopher Weber
12.18.20   The Ohio Family Court Judge Who Threatened a Mother With Contempt of Court for Getting Her Child a COVID-19 Test. Marshall Allen and Rachel Dissell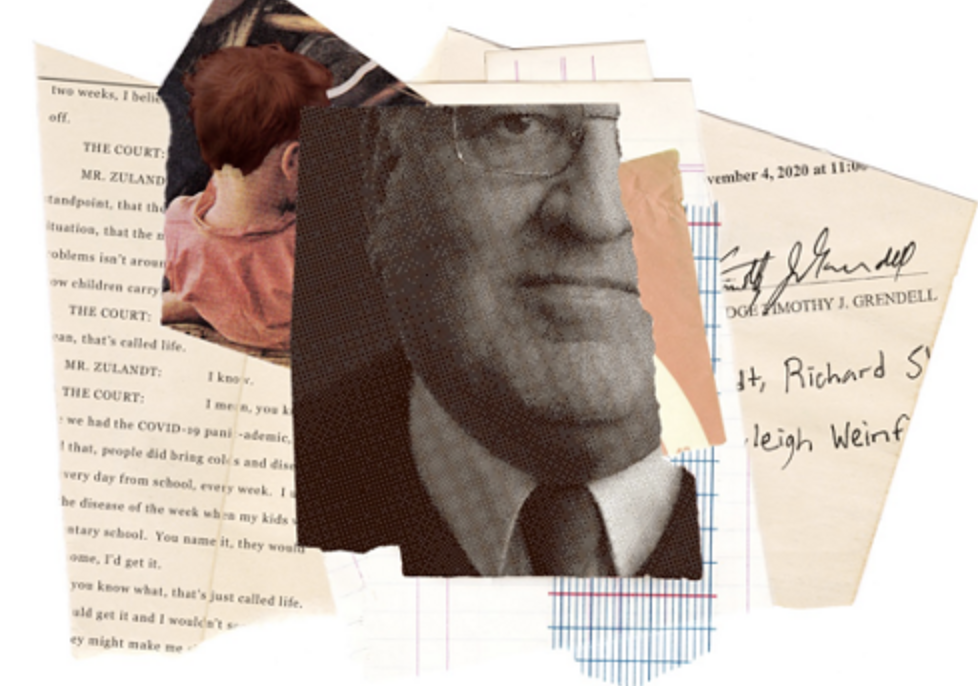 12.10.20   'Take off your mask': Boorish customers have found a way to make sexual harassment even more of a hazard. Monica Hesse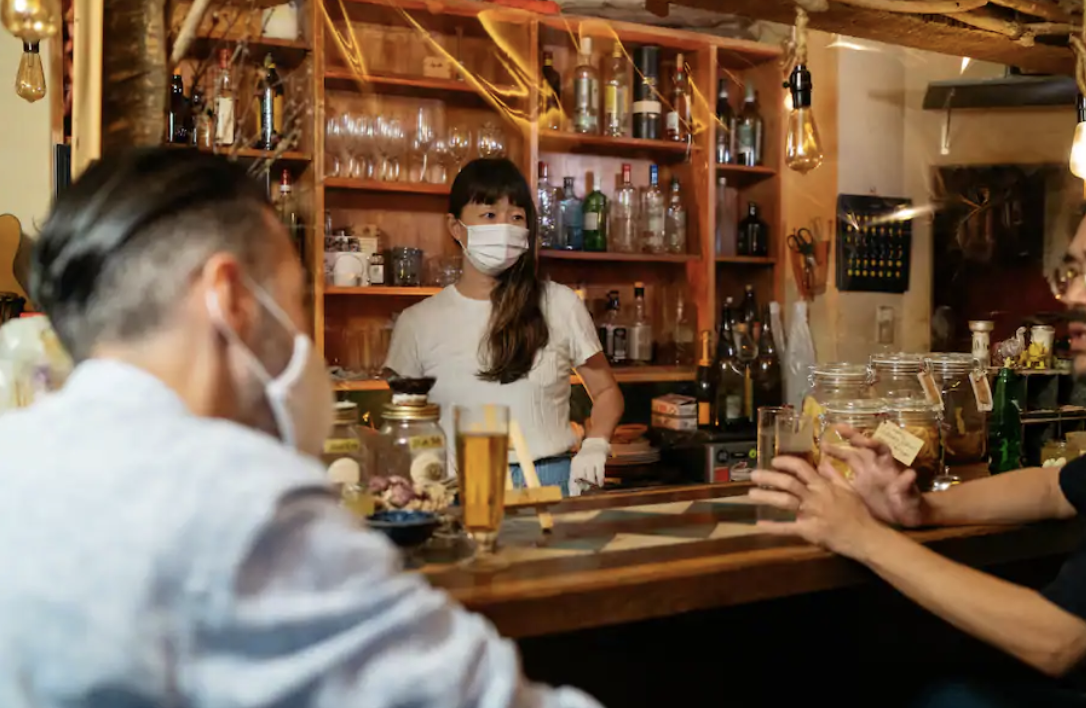 12.8.20   Death of Brunswick teen who took his life a sign of pandemic's toll on young people. Rachel Ohm


12.8.20   Going it alone in two of America's agricultural towns. Story by Laura Reiley. Photos by and Michael Robinson Chavez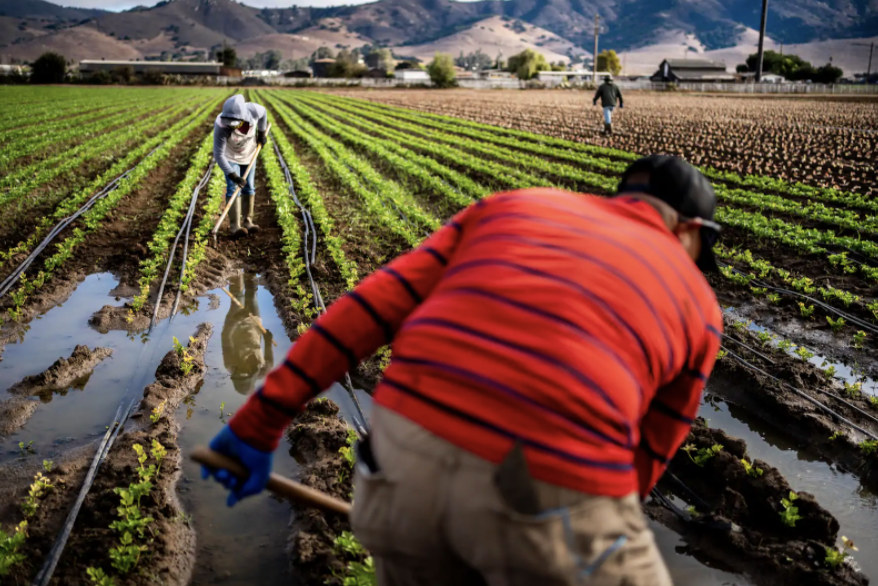 12.8.20   Plastic surgeons say business is up, partly because clients don't like how they look on Zoom. Danielle Braff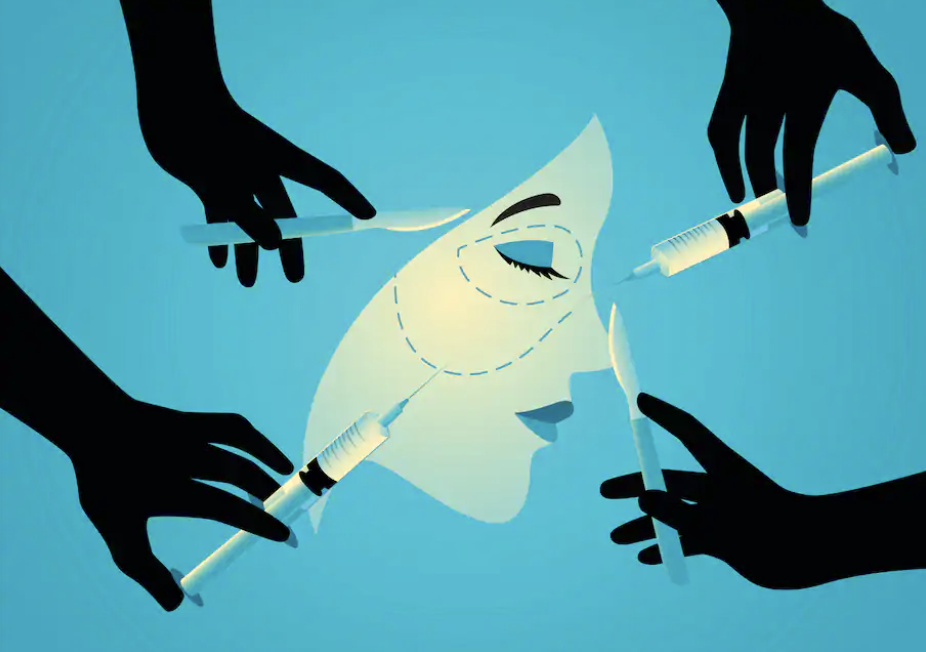 12.2.20   Third Wave Coronavirus Infections Devastate Colorado's Native American And Hispanic Communities. John Daley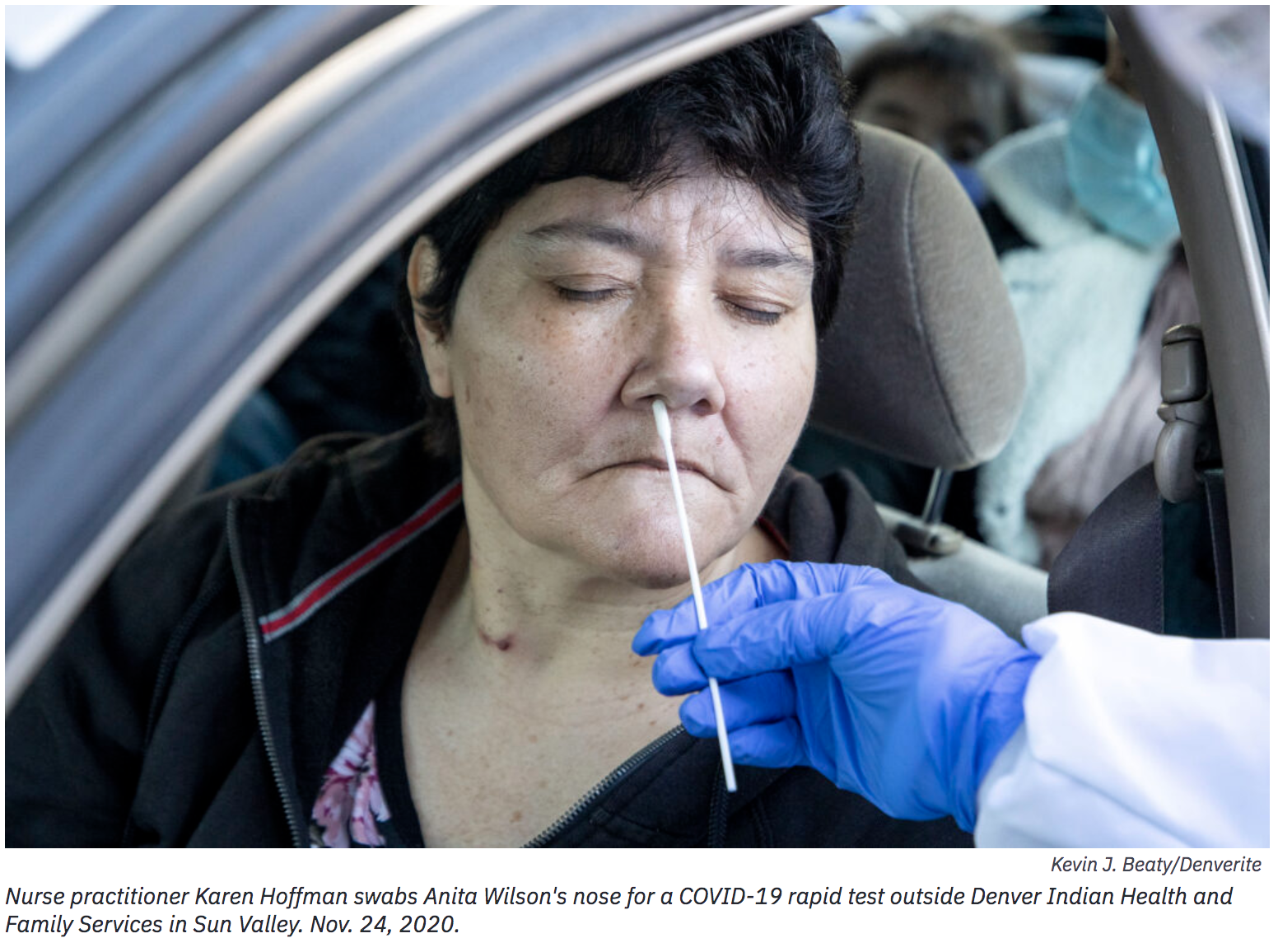 12.1.20   States With Few Coronavirus Restrictions Are Spreading the Virus Beyond Their Borders. David Armstrong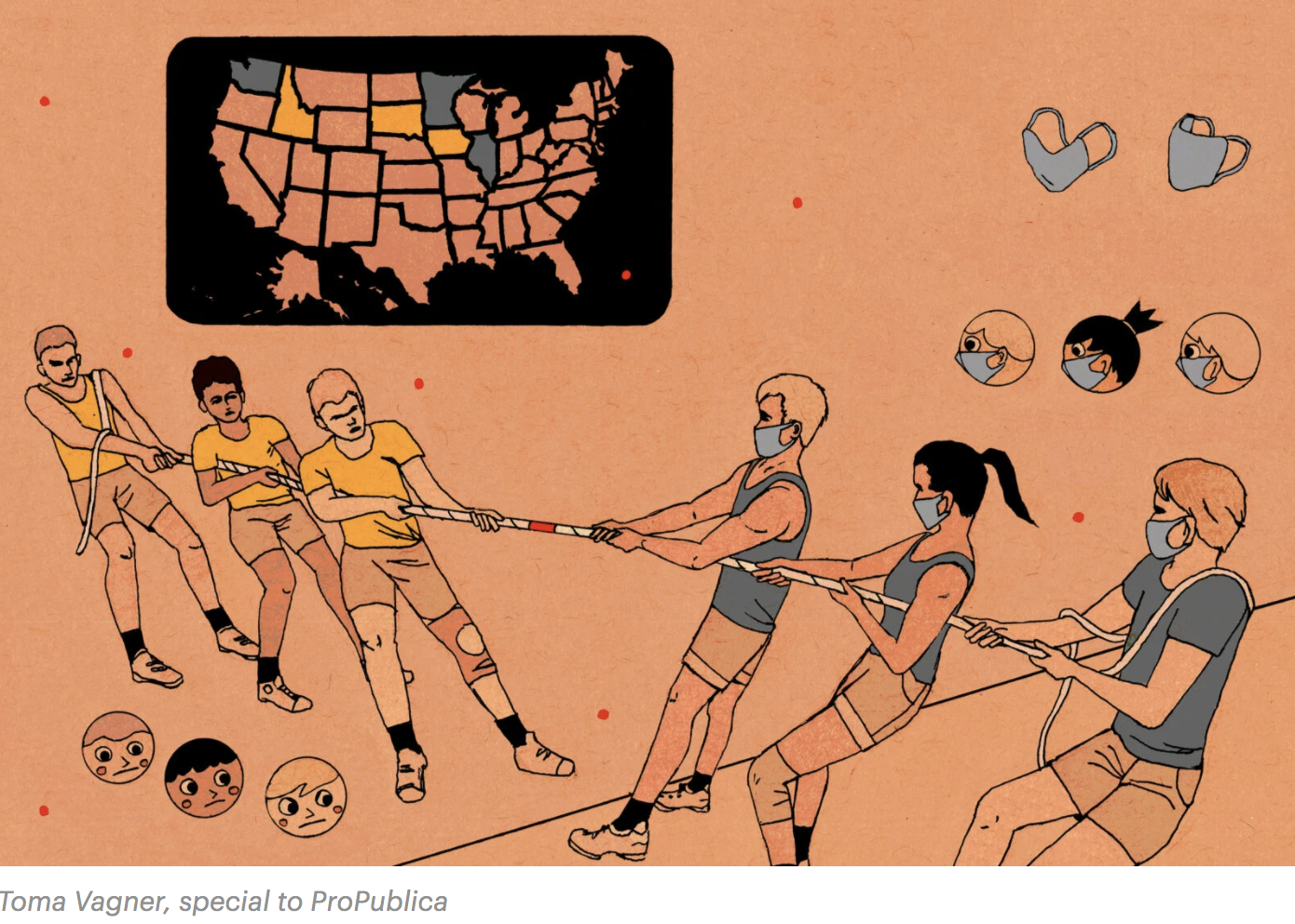 11.30.20   "We Don't Even Know Who Is Dead or Alive": Trapped Inside an Assisted Living Facility During the Pandemic. Ava Koffman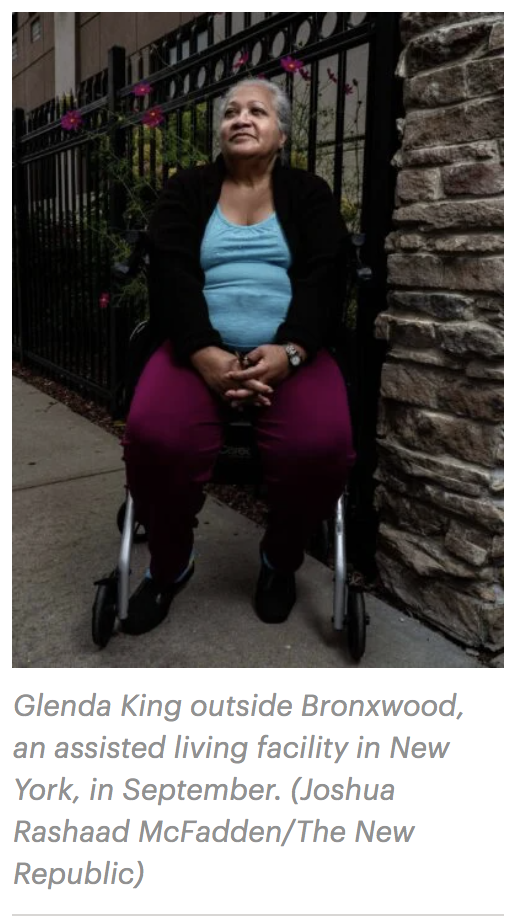 11.29.20   'Why won't Black folks trust us' on COVID-19? These doctors and nurses have answers. Erika Smith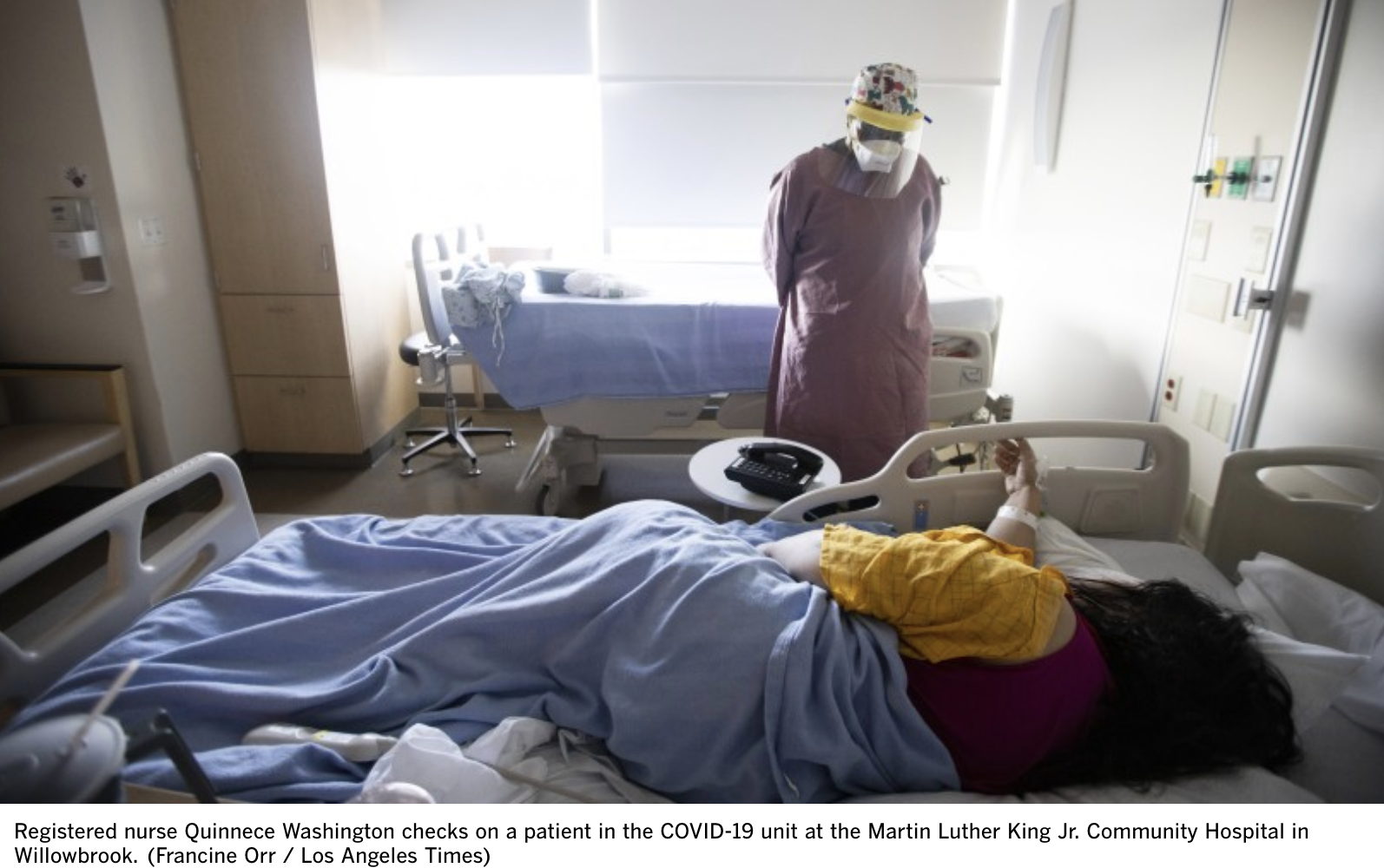 11.23.20   Coronavirus vaccines face trust gap in Black and Latino communities, study finds. William Wan



11.23.20   For months, he helped his son keep suicidal thoughts at bay. Then came the pandemic. William Wan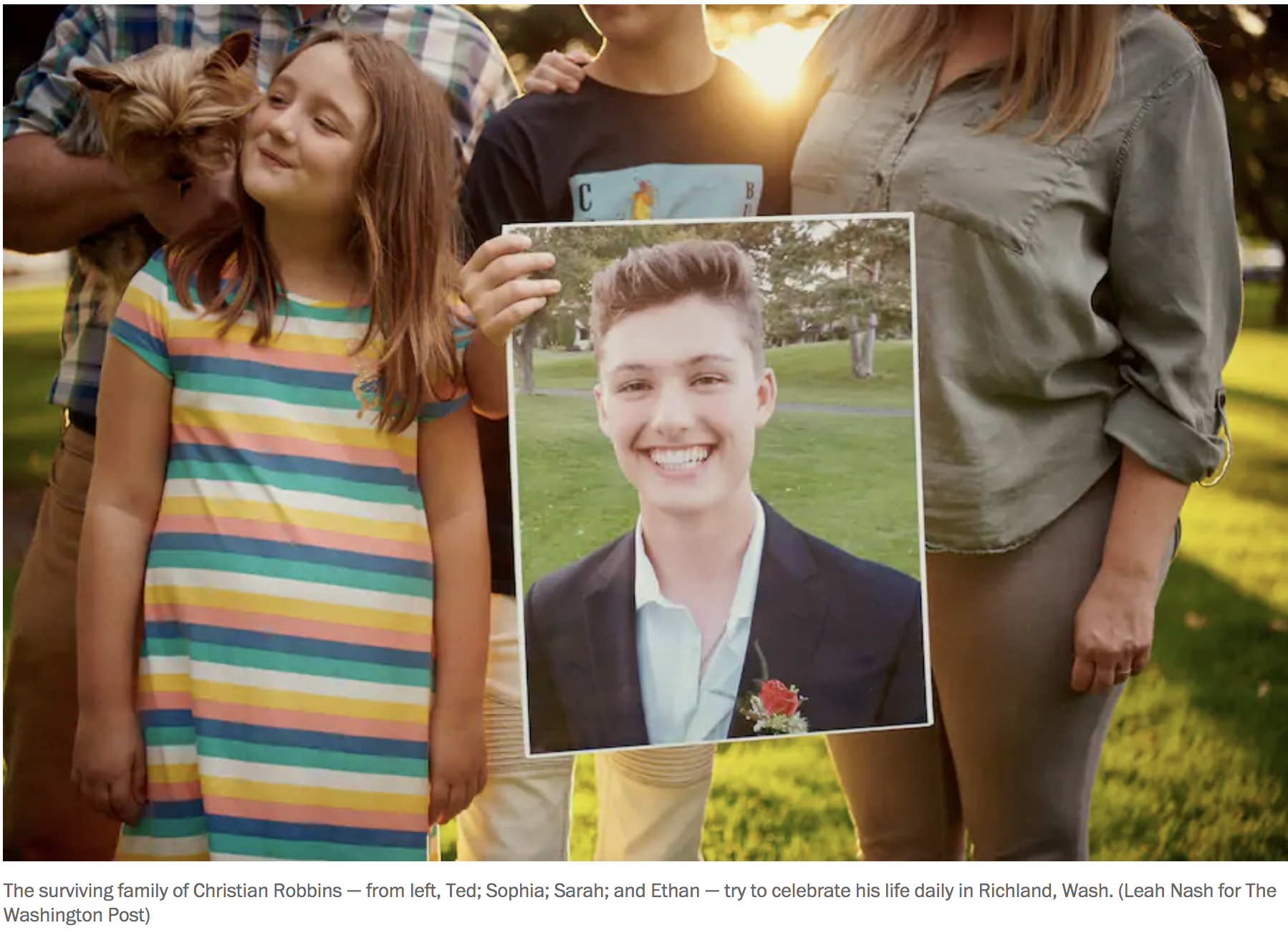 11.23.20   Inland Northwest tribes call for Congress to extend deadline for coronavirus emergency spending. Orion Donovan-Smith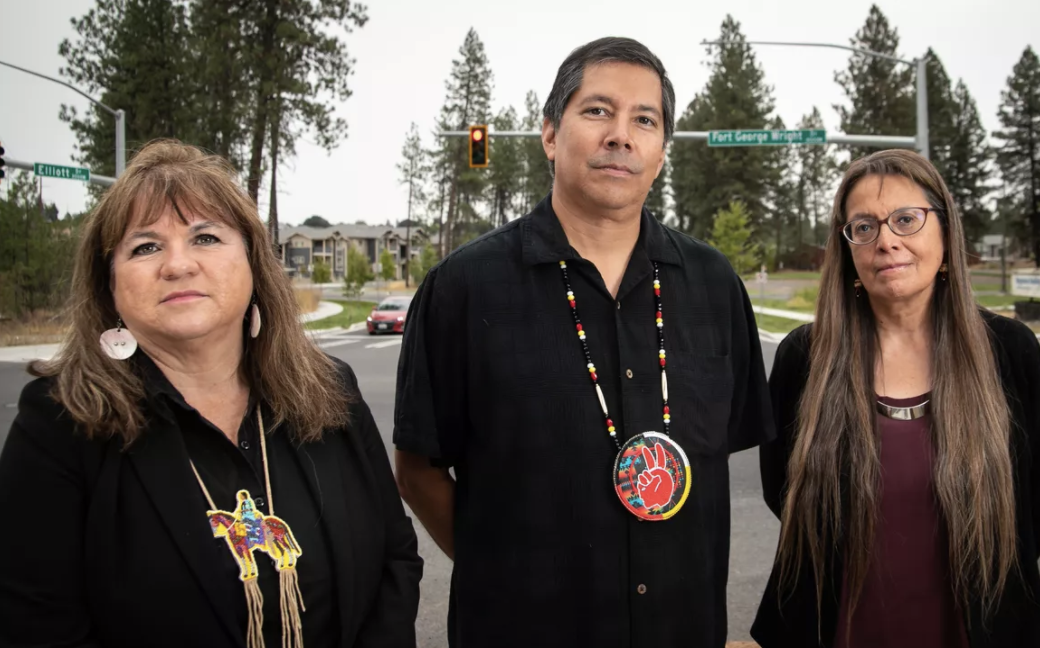 11.19.20   White And Black Communities In Maryland Experience A 20% Difference In Loans From CARES Act. CBS Baltimore


11.17.20   Seniors Making It Through Pandemic With a Little Tech and a Lot of Wisdom. Leslie McClurg



11.10.20   The Worst Day of the Pandemic Since May. Alexis Madrigal and Erin Kissane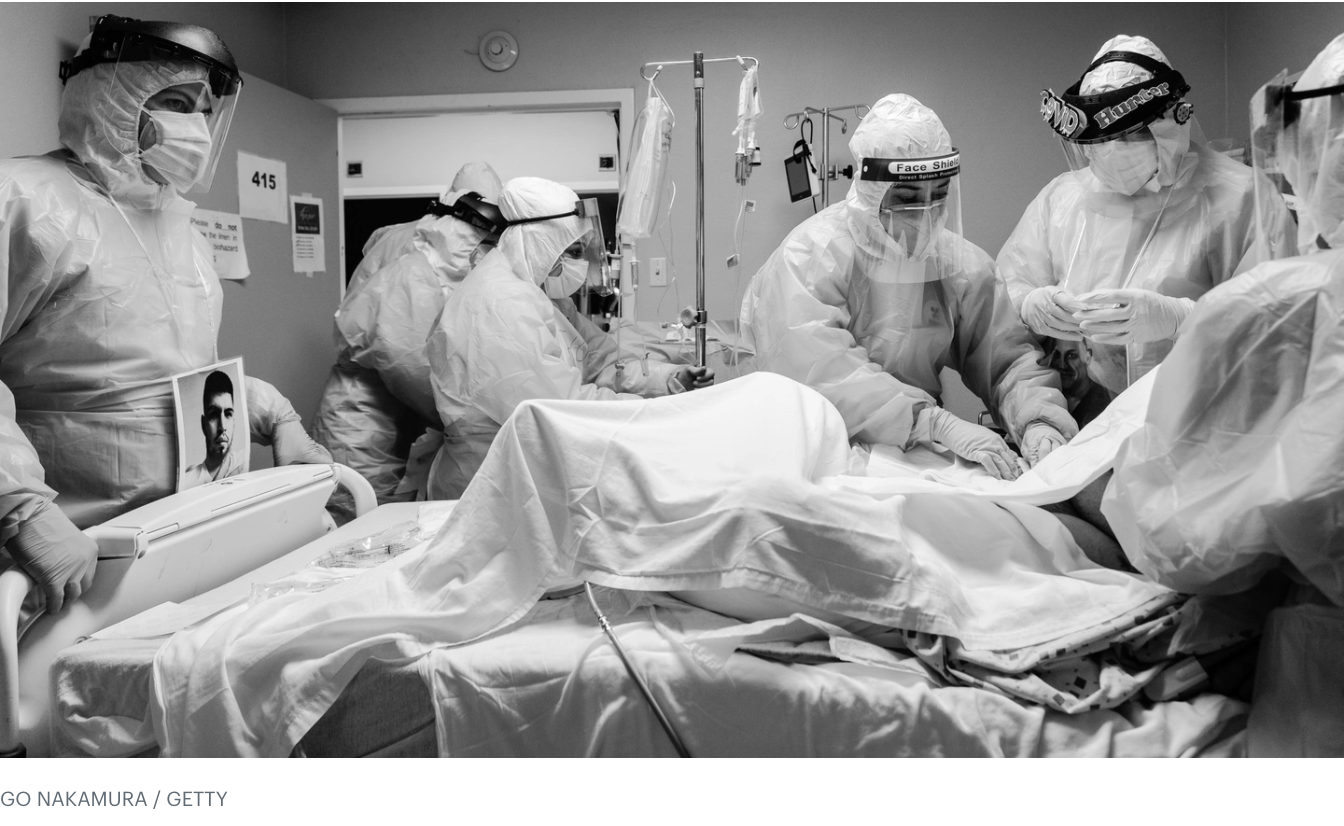 11.10.20   No End in Sight: Living With COVID Malaise. Debbie Koenig


11.9.20   Coronavirus: Will our day-to-day ever be the same? BBC.com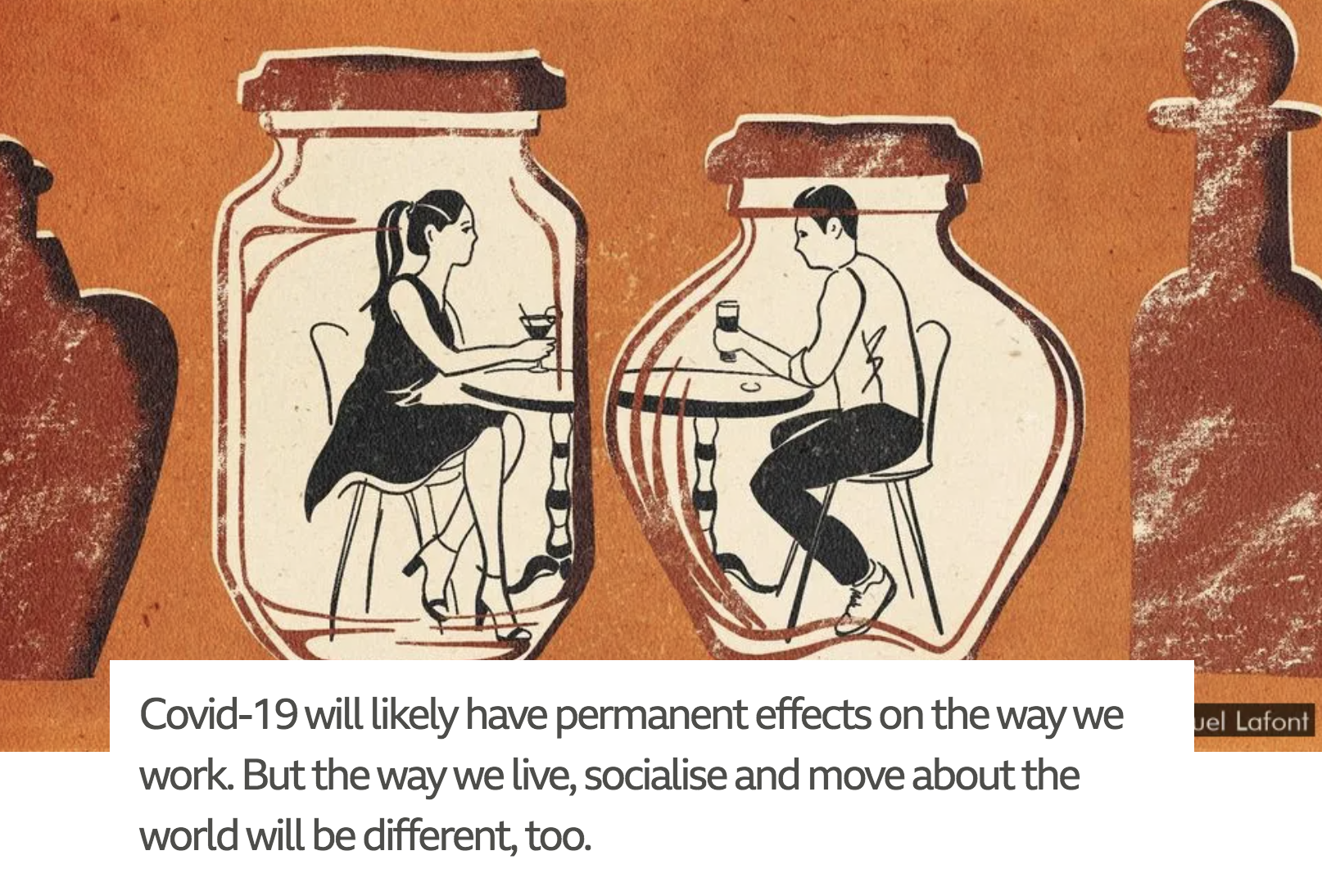 11.9.20   How COVID-19 changed my relationship with social media. Emma Klein
Social distancing has alleviated the pressure to present myself perfectly on social media
 11.4.20   Covid-19 Live Updates: Raging Virus in Swing States Loomed Over Election Day. NYT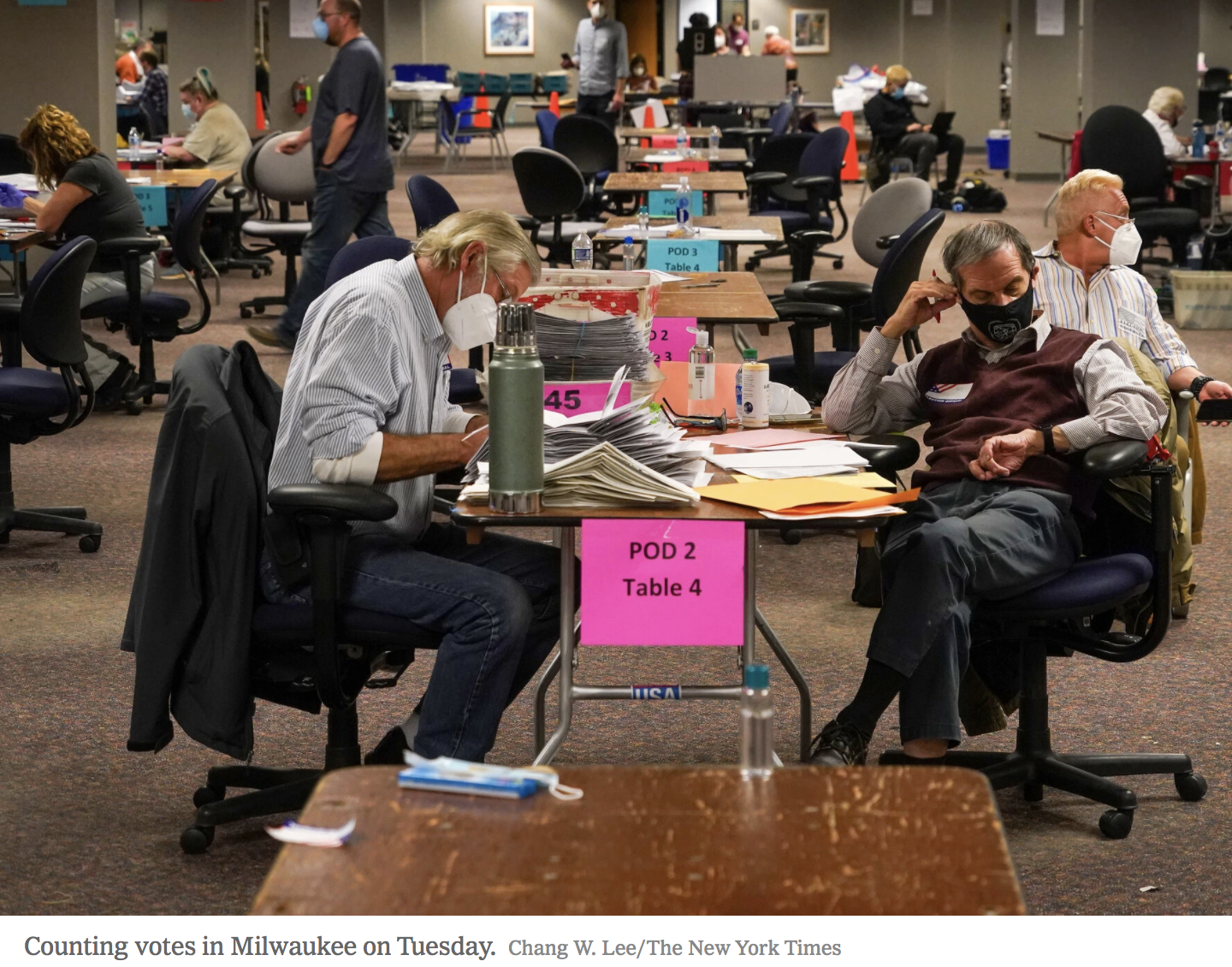 11.2.20   Latest coronavirus lockdowns spark protests across Europe. Jon Henley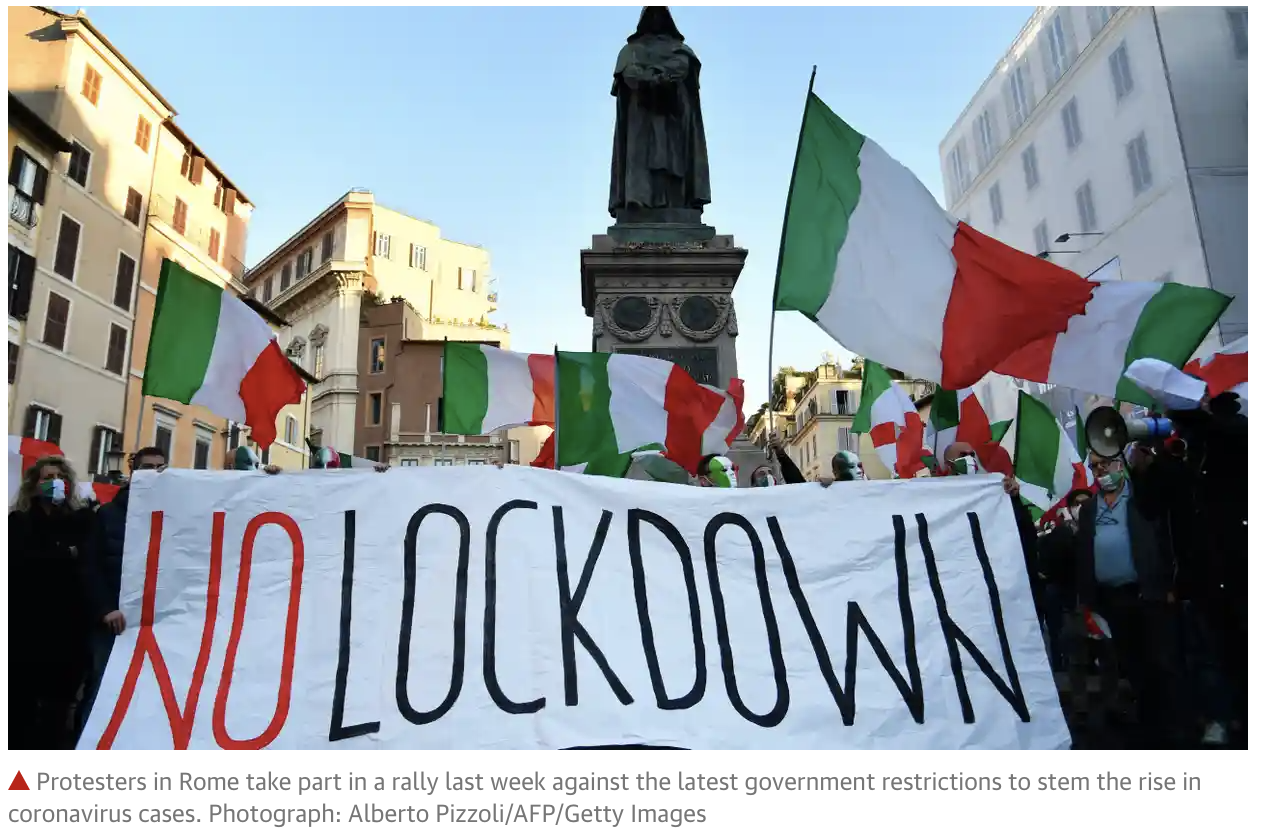 11.2.20   How Your Brain Tricks You Into Taking Risks During the Pandemic. Marshal Allen and Meg Marco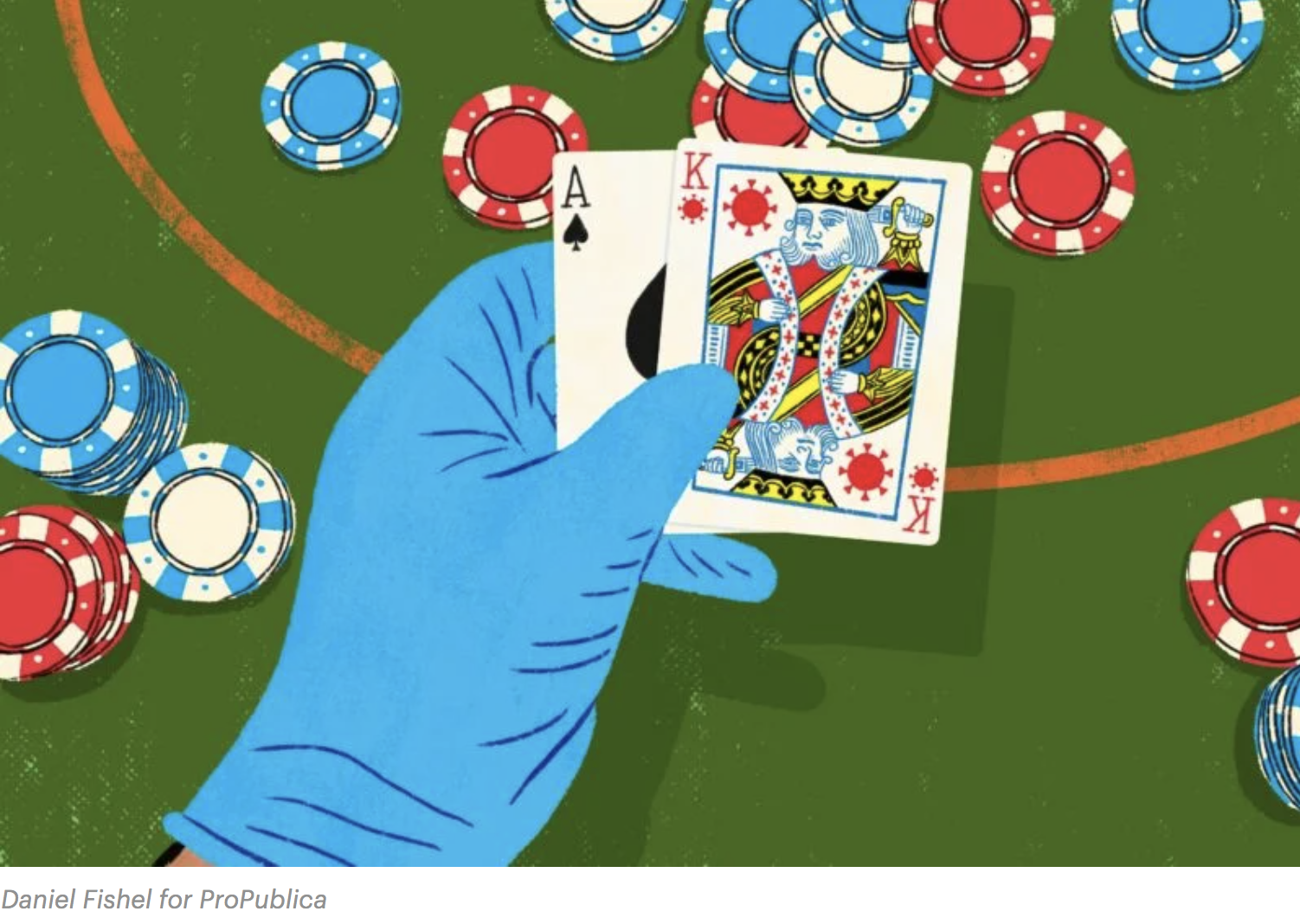 11.1.20   Covid-19 mourners are turning to Facebook for grief support. Steven Vago


11.1.20   Brazilians Protest Mandatory COVID-19 Immunization, Chinese Vaccine. Reuters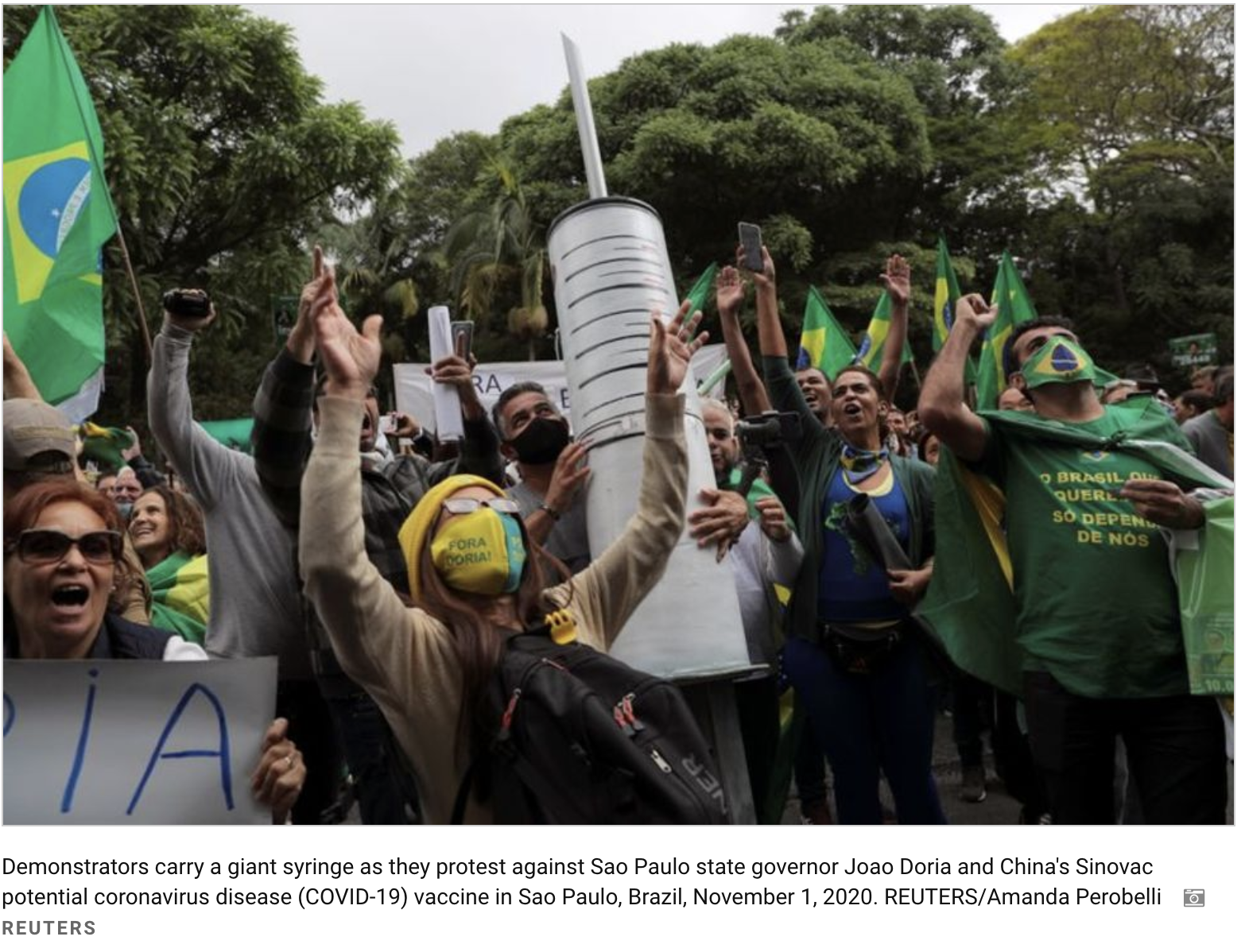 10.29.20   My San Quentin Death Row Coronavirus Experience. Steve Champion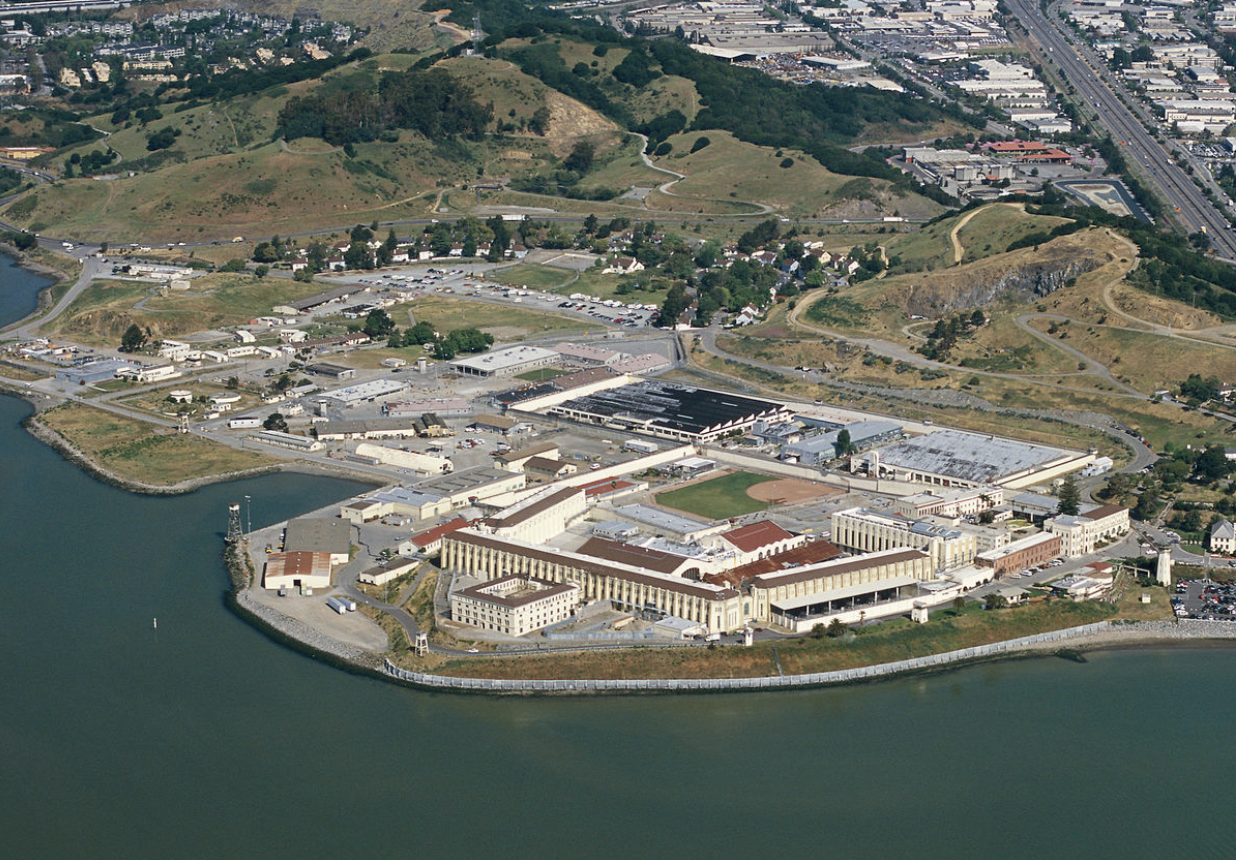 10.28.20   The Hardest Fight to Have With Your Teen. Jessica Grose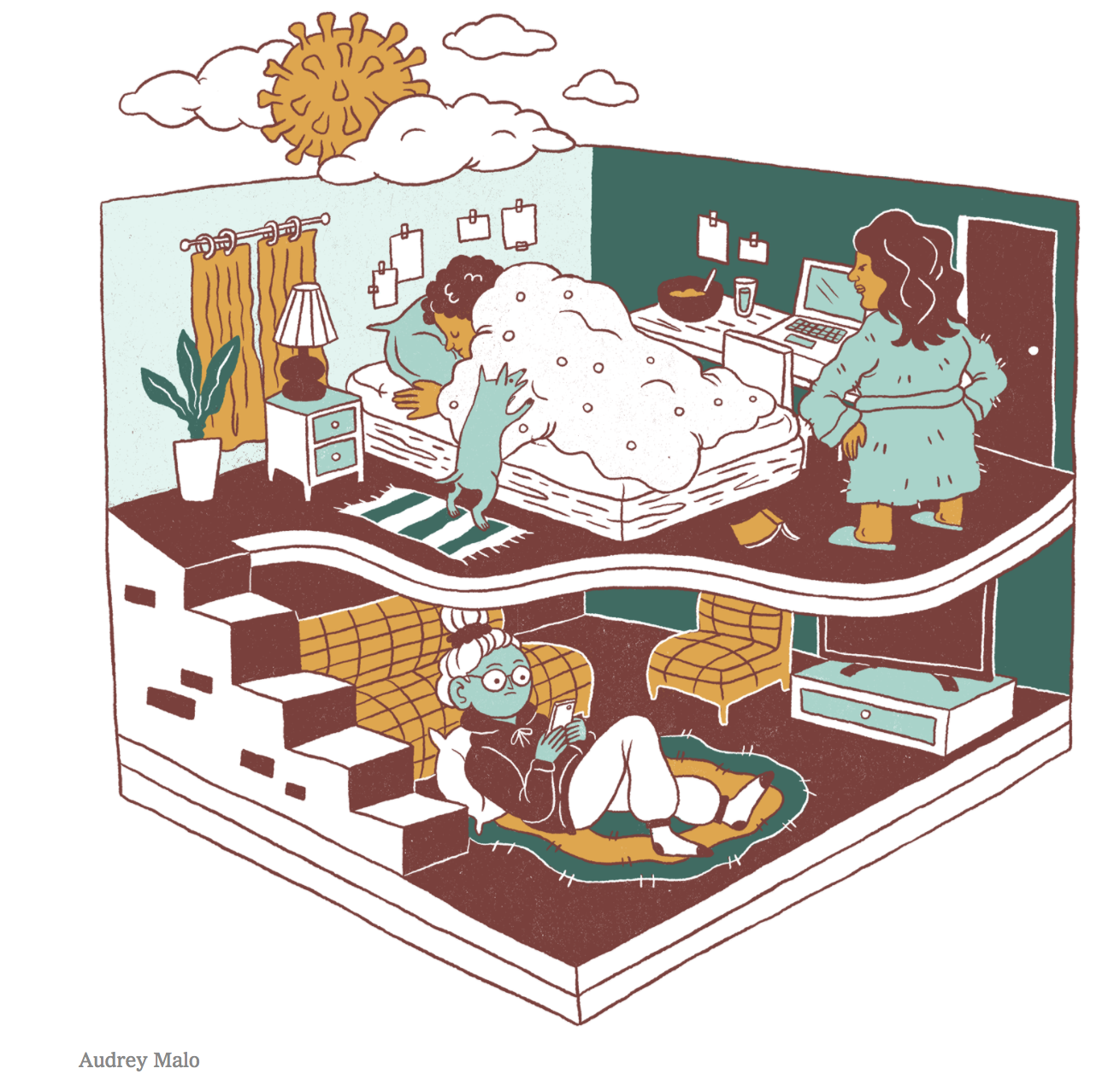 10.22.20   A doctor in India dances to cheer up his COVID-19 patients, in full PPE. Sarah Birnbaum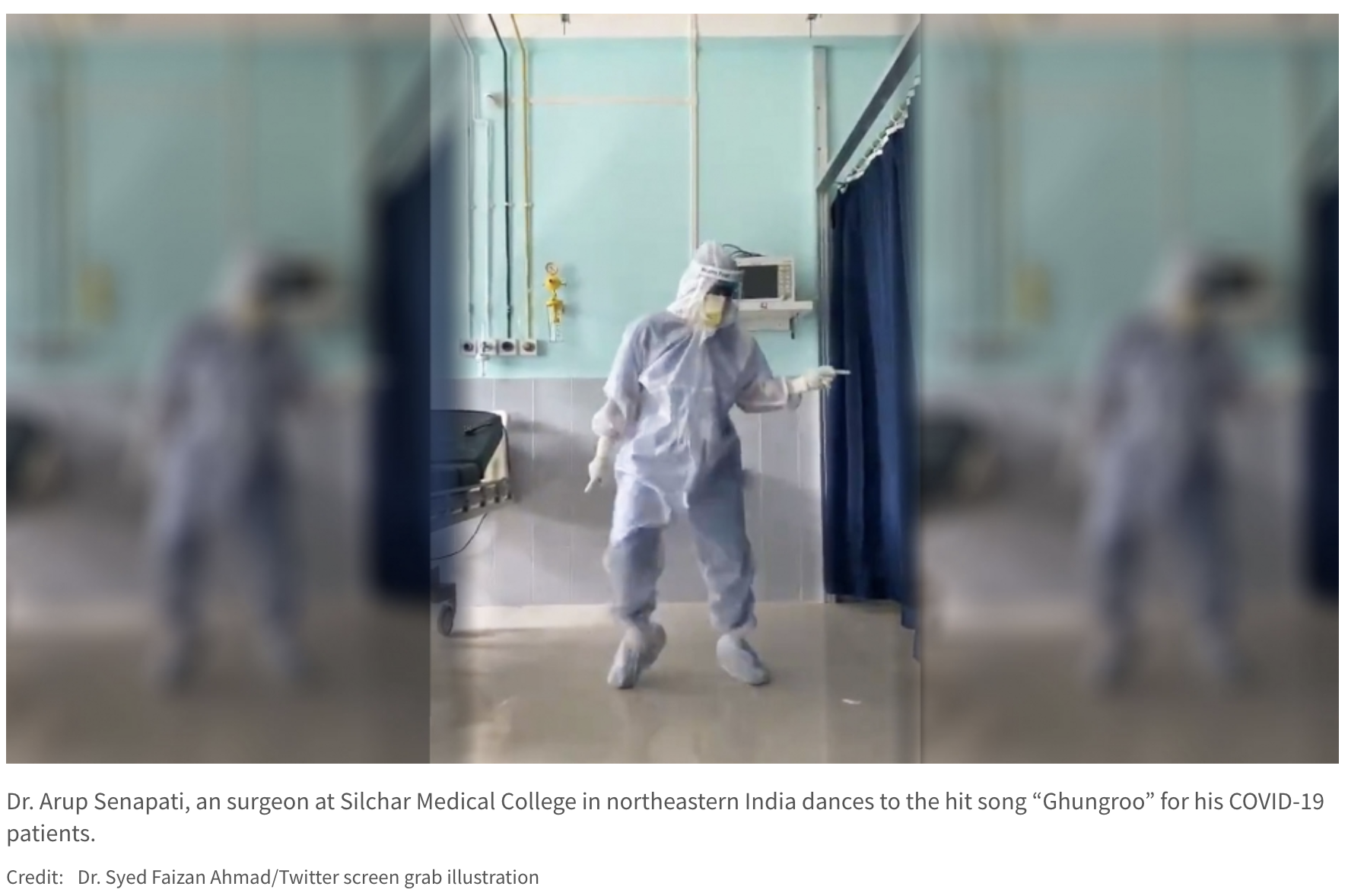 10.22.20   This suburban 'mask cop' in the San Fernando Valley is 81 and loud. Sandy Banks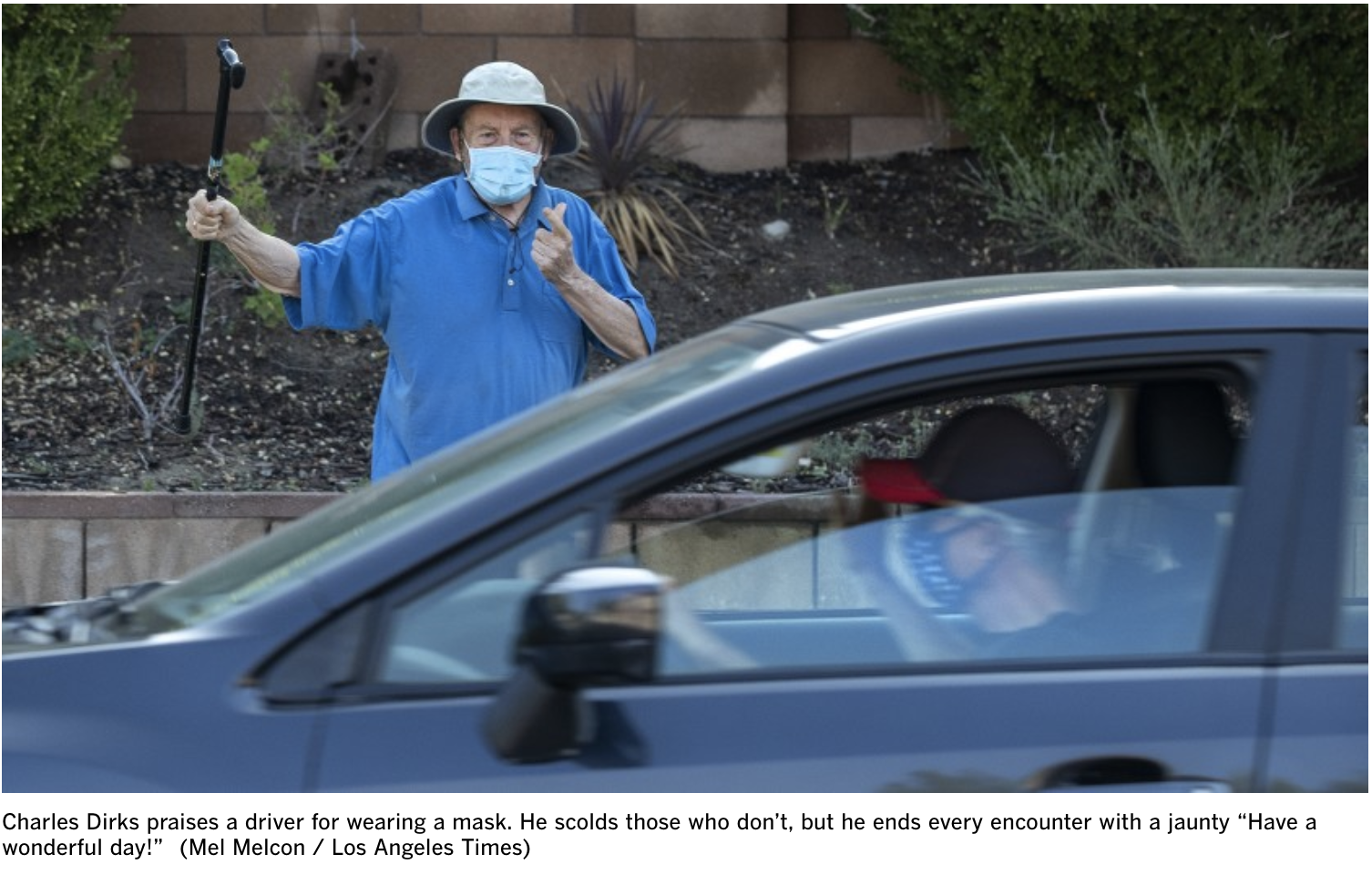 10.22.20  How An Aversion to Masks Stems From 'Toxic Masculinity'. Alisha Haridasani Gupta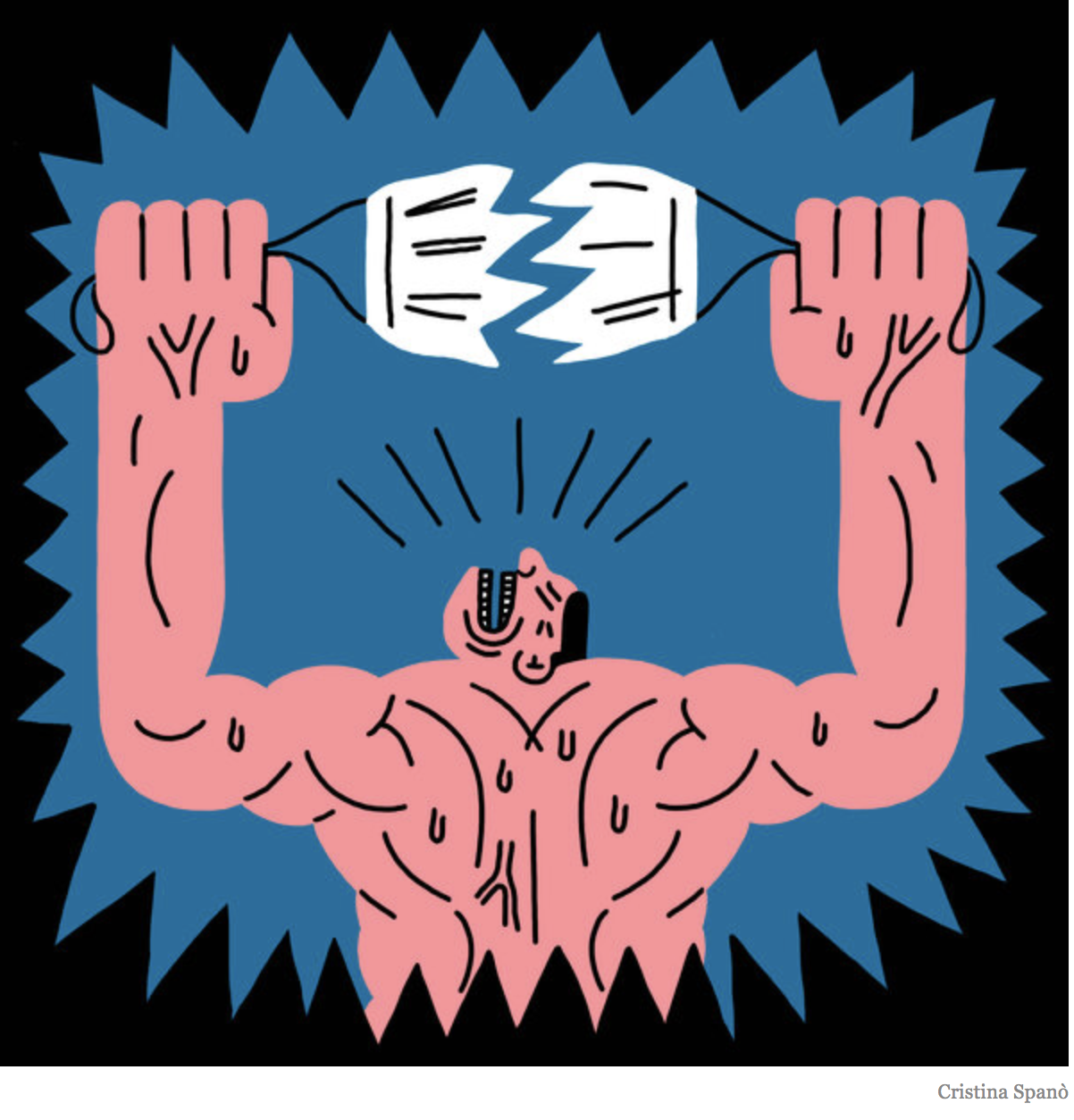 10.11.20   'I Feel Like I Have Dementia': Brain Fog Plagues Covid Survivors. Pam Belluck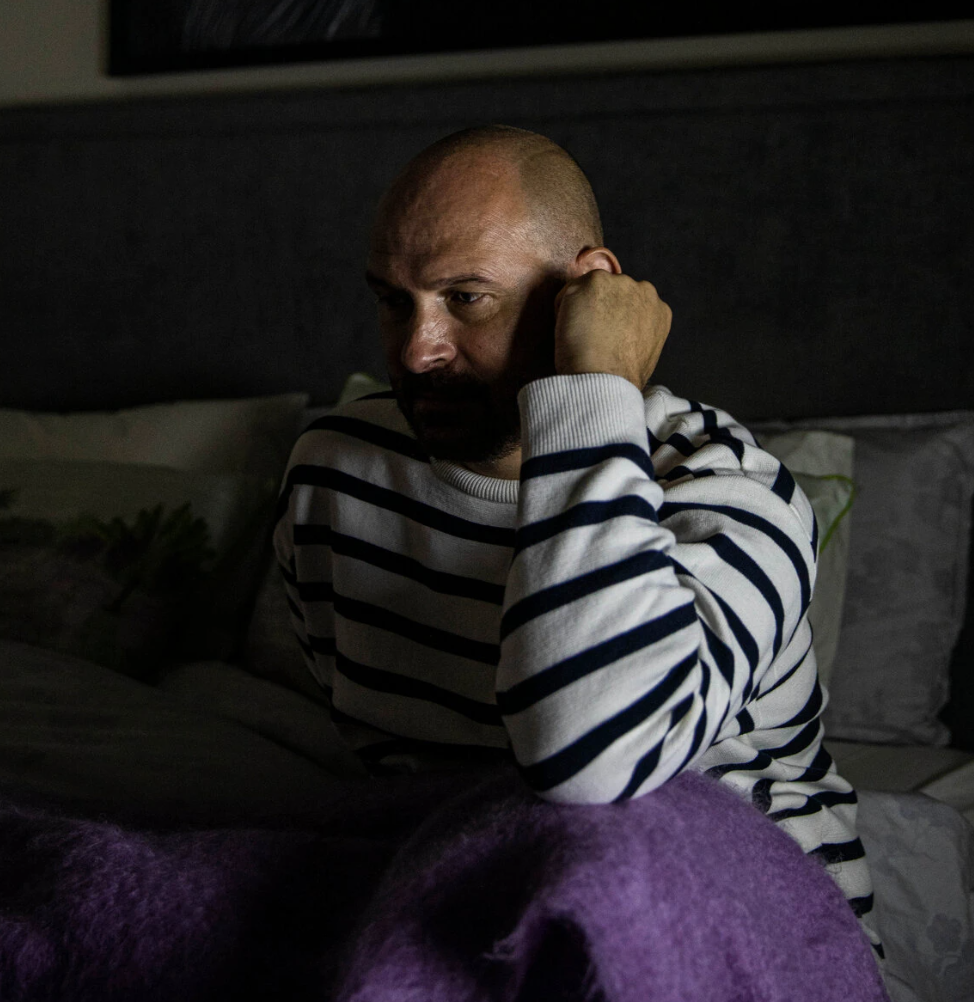 10.10.20   'What are we so afraid of?' Tony Green, on dismissing, denying, contracting and spreading the coronavirus. Eli Saslow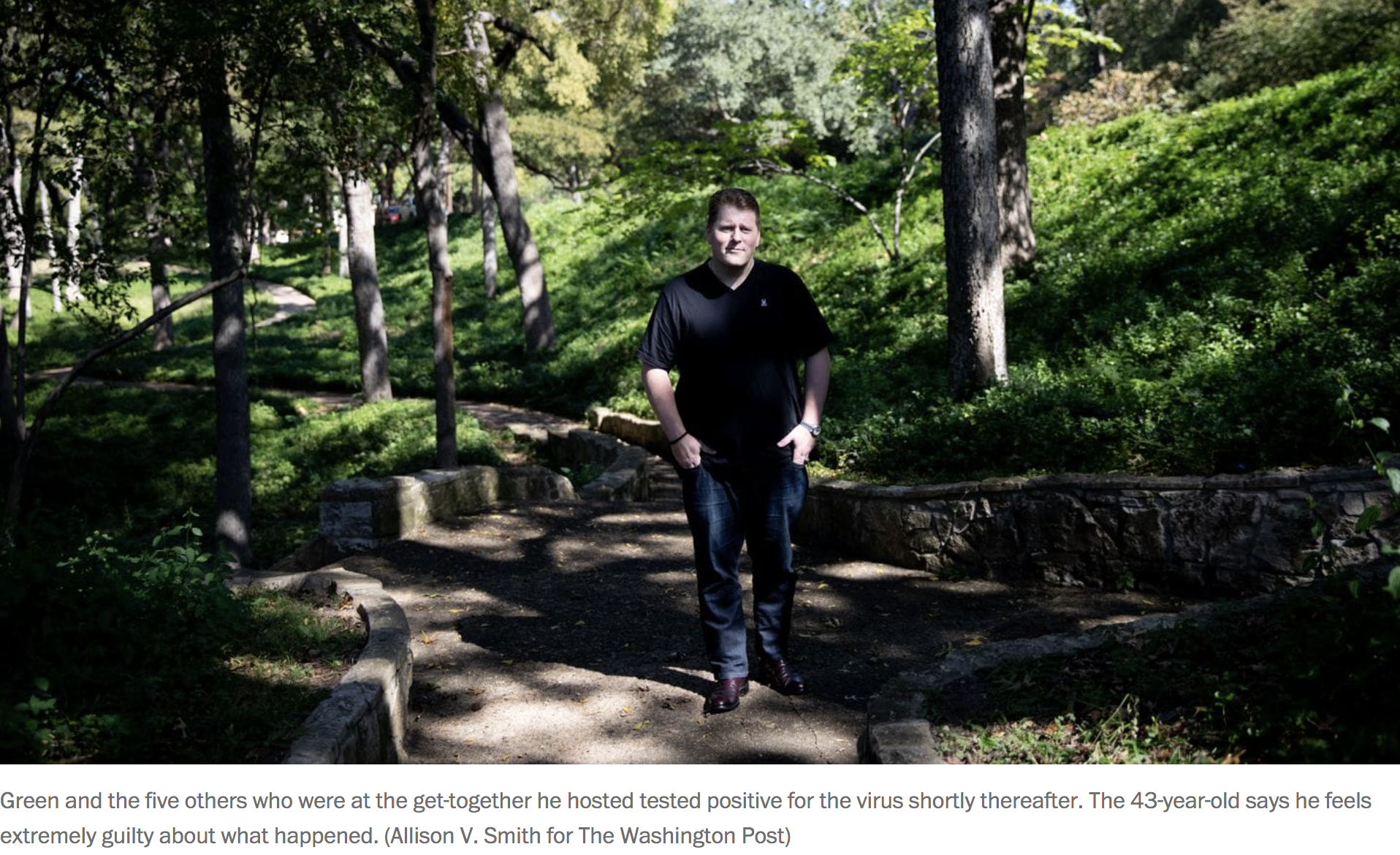 10.8.20   Women are systematically excluded from global coronavirus coverage, experts say. Miriam Berger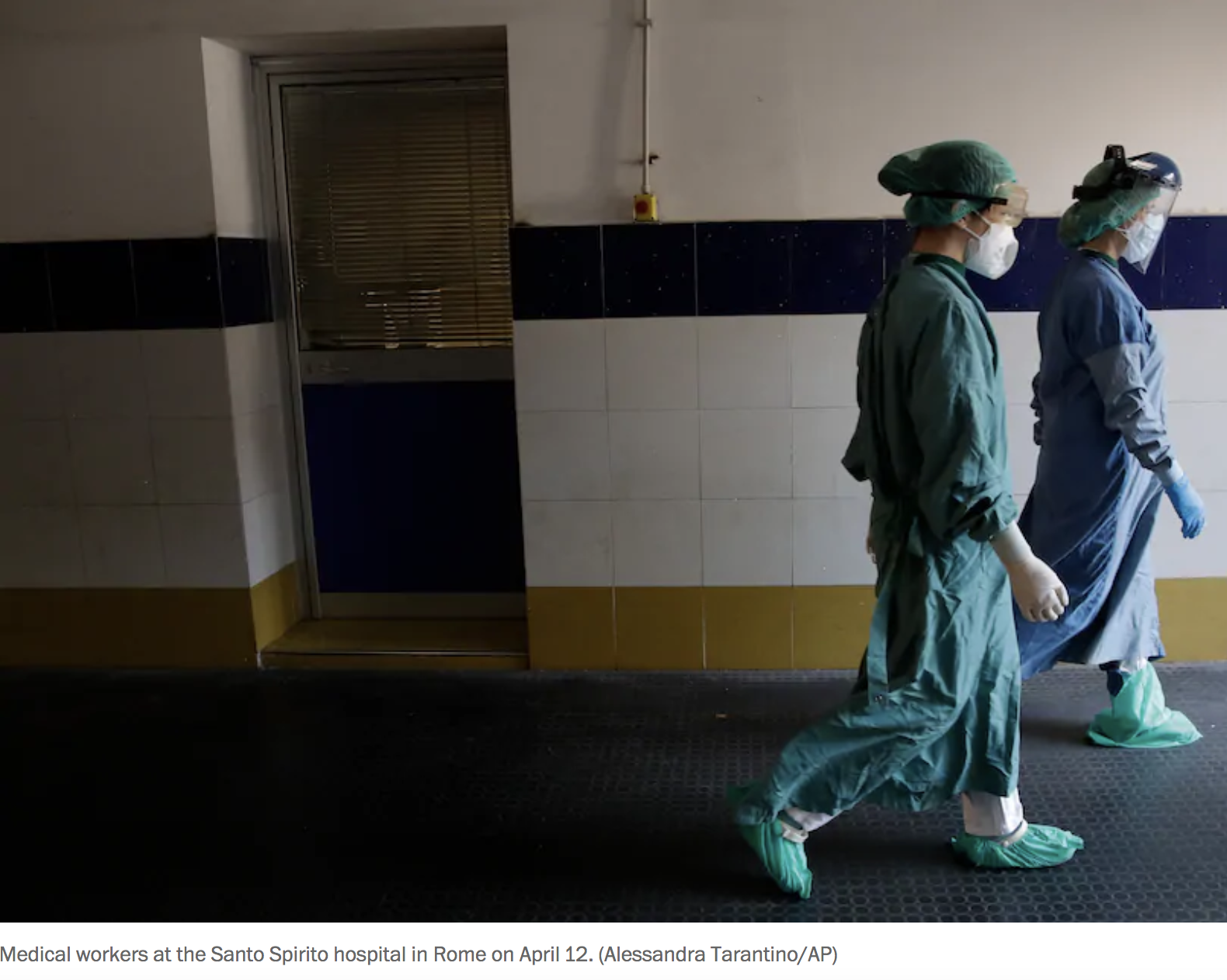 10.8.20   Covid: Brazil's coronavirus cases pass five million. Katy Watson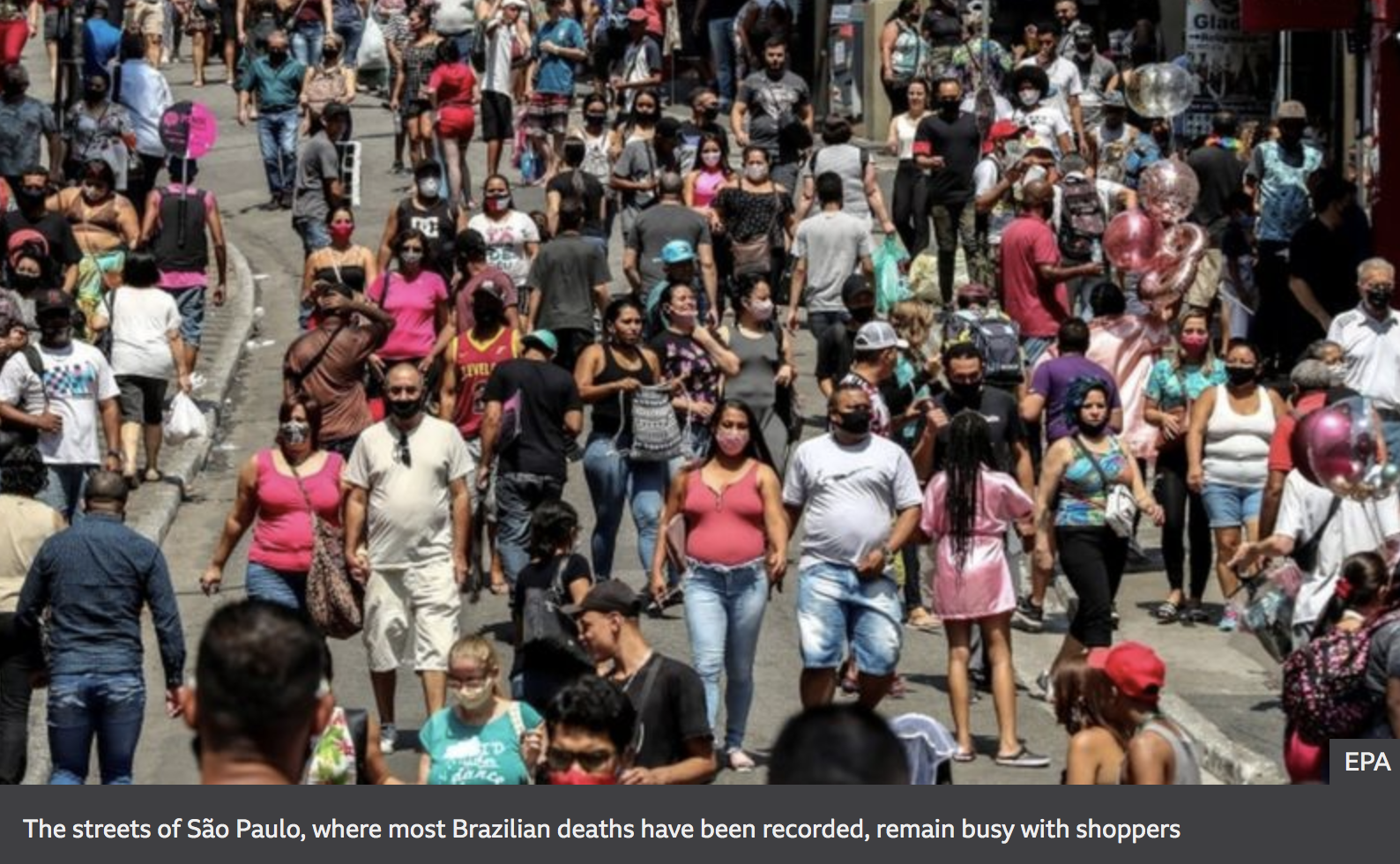 9.22.20   She was afraid of growing food — until the pandemic pushed her to do it. Lisa Boone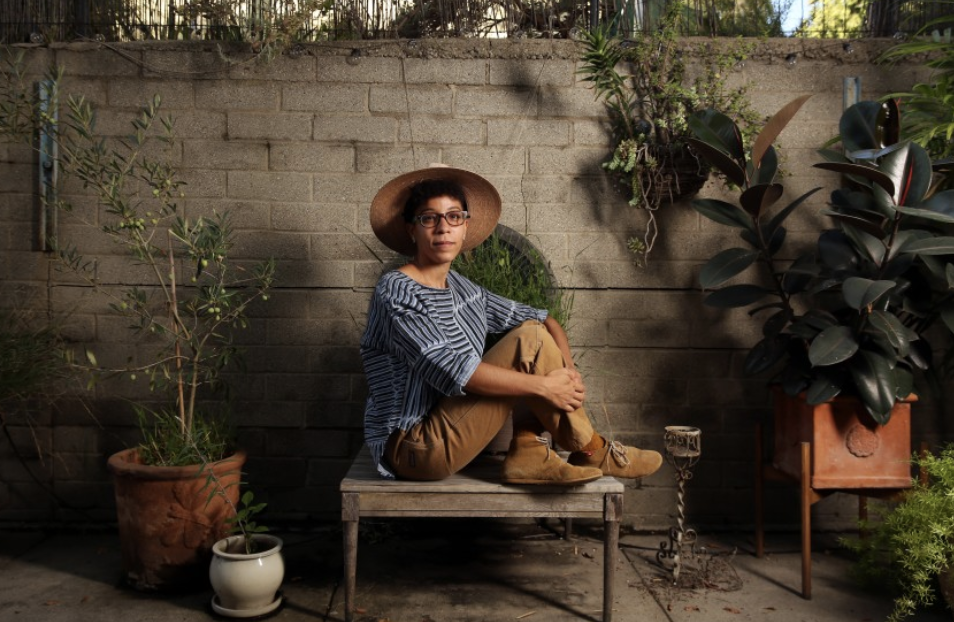 9.22.20   Milestones Lost to Coronavirus Leave Young Adults With Unclear Path Forward. Rainesford Stauffer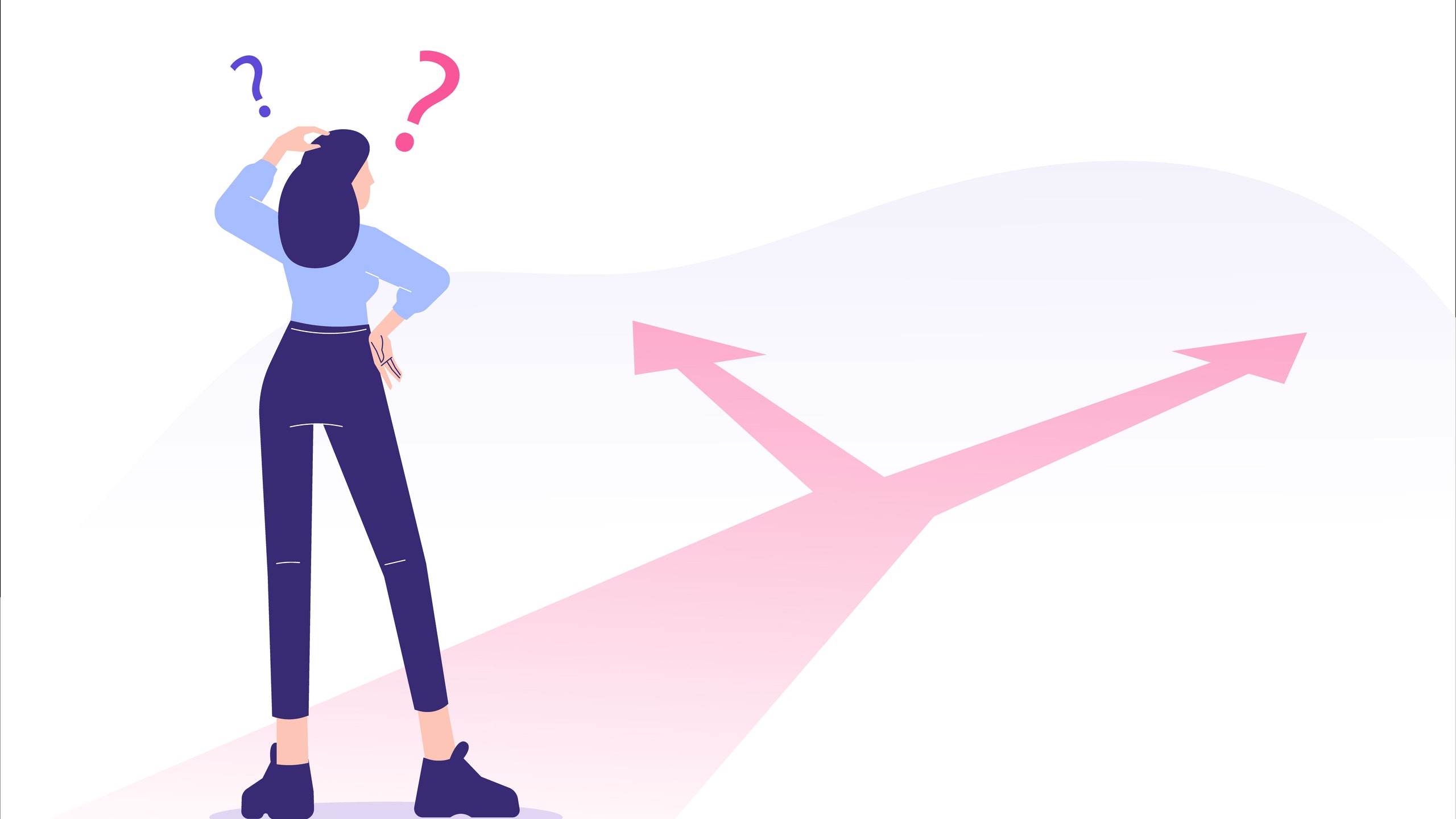 9.20.20   A TV Drama on China's Fight With Covid-19 Draws Ire Over Its Depiction of Women. Vivian Wang
9.18.20   Poorly Protected Postal Workers Are Catching COVID-19 by the Thousands. It's One More Threat to Voting by Mail. Maryam Jameel and Ryan McCarthy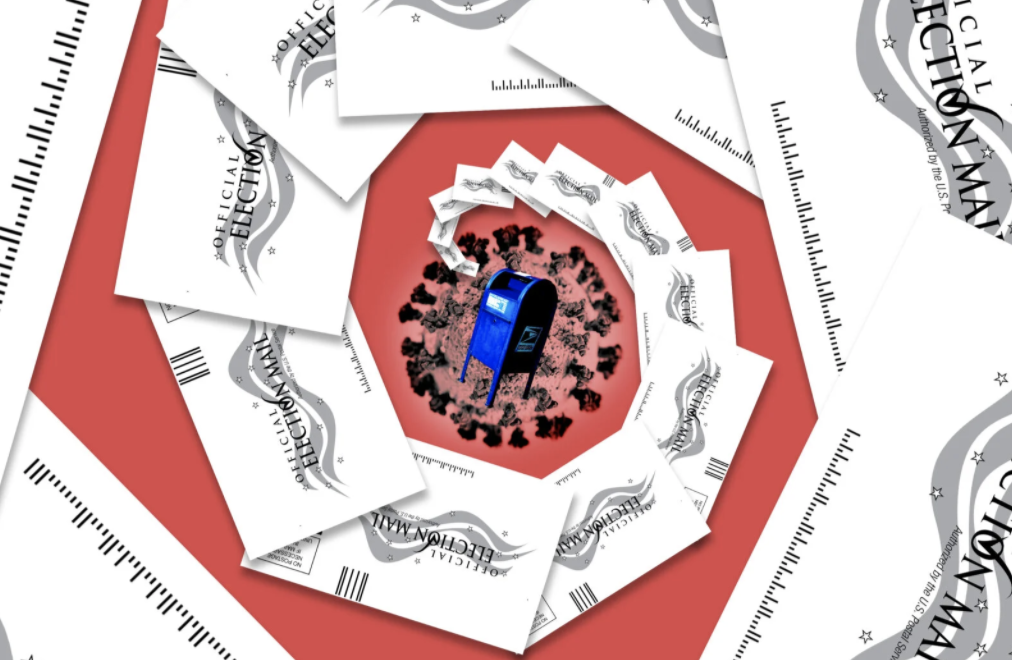 Black American Experiences during the Covid-19 Pandemic.9 Harvard Library
An ongoing collection that documents experiences of COVID-19 across Black communities in the U.S. It is intended to create a collective conversation of material for teaching and learning about contemporary effects of COVID-19 among Black communities as it is tied to the historical legacy of race in America.


9.11.20   New Research Shows Disproportionate Rate of Coronavirus Deaths in Polluted Areas.  Lylla Younes and Sara Sneath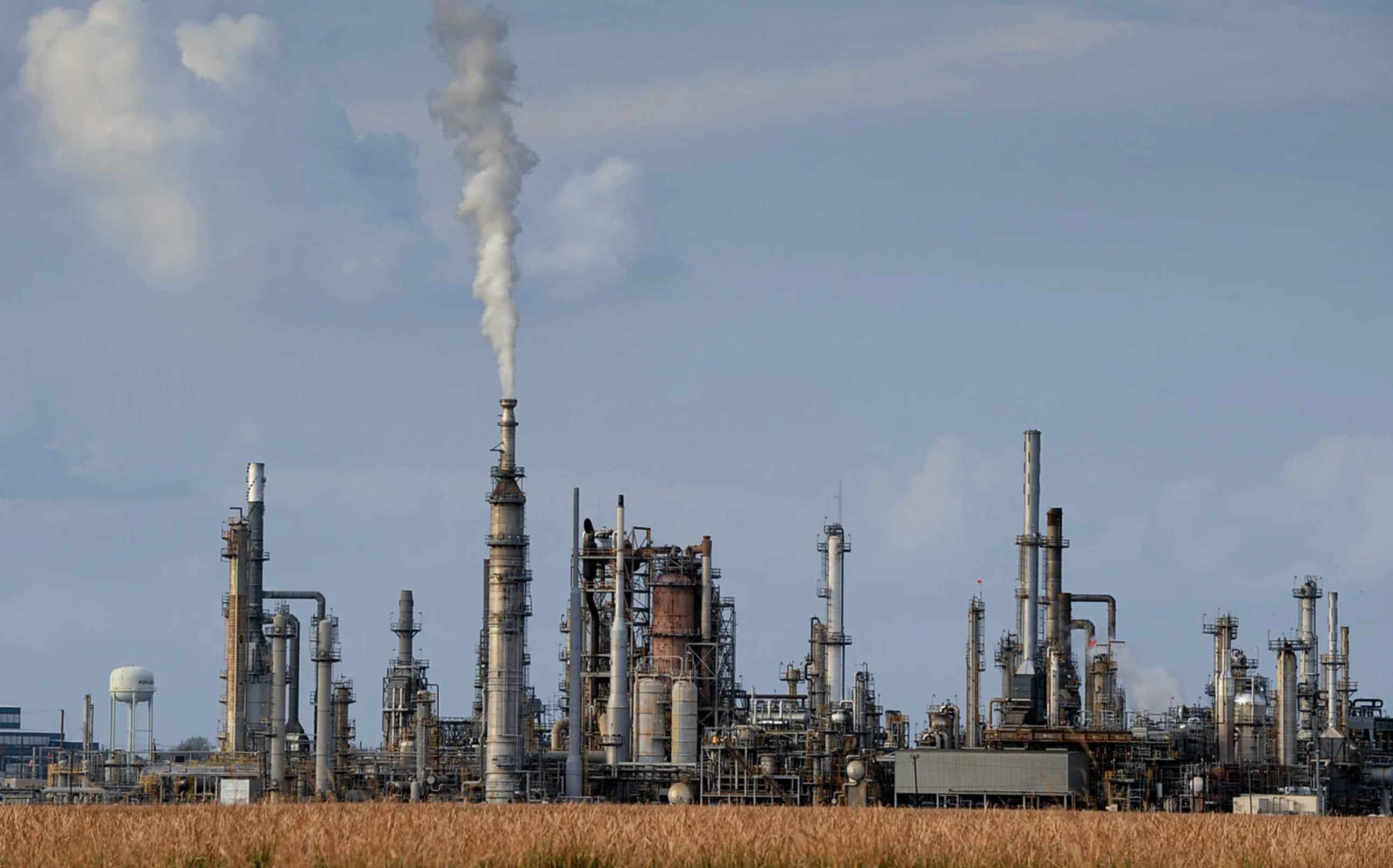 A refining plant in West Baton Rouge Parish, Louisiana. New research indicates that industrial air pollution may explain the disproportionate rate of coronavirus deaths in West Baton Rouge and other parishes in the state's chemical corridor. (Patrick Dennis/The Times-Picayune and The Advocate)


9.7.20   For Long-Haulers, Covid-19 Takes a Toll on Mind as Well as Body. Emma Goldberg
"It makes you depressed, anxious that it's never going to go away."


8.25.20   Maduro Again Downplays the Depths of Venezuela's Coronavirus Crisis. Polygraph.info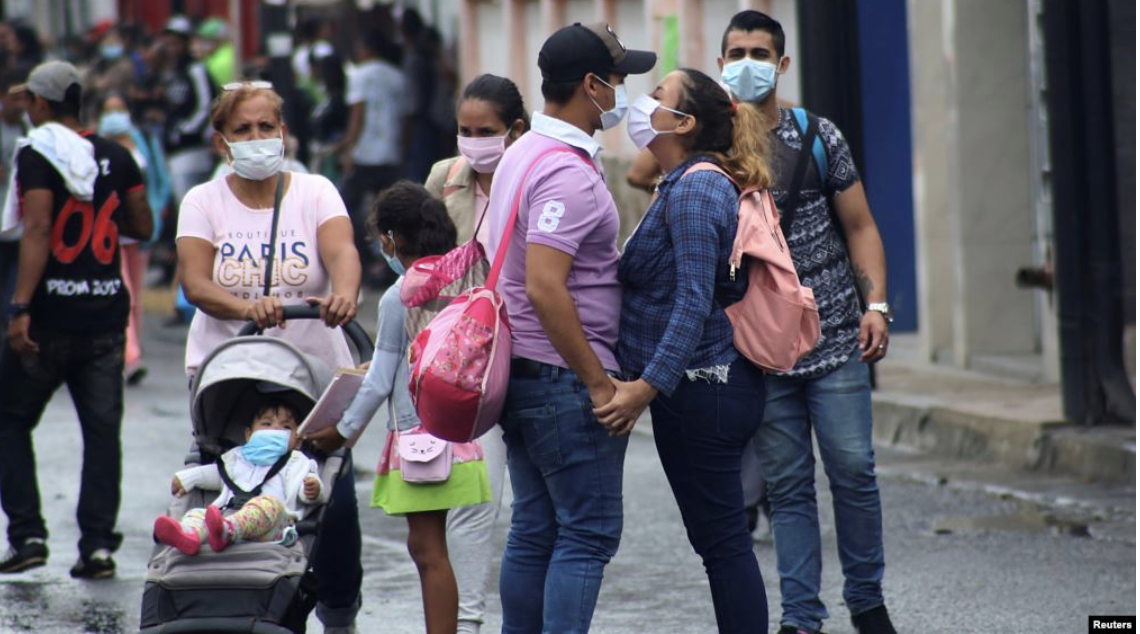 8.24.20   How the Pandemic Taught Me to Embrace My Clutter. Christine LeJeune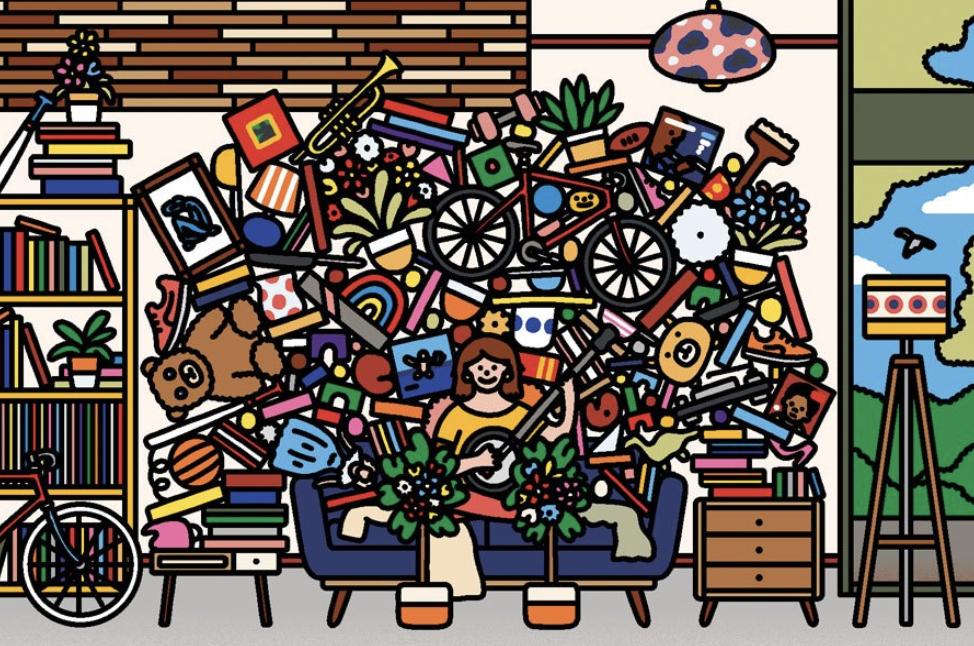 8.20.20   In a COVID-19 world, which generation is coping best? Grace Birnstengel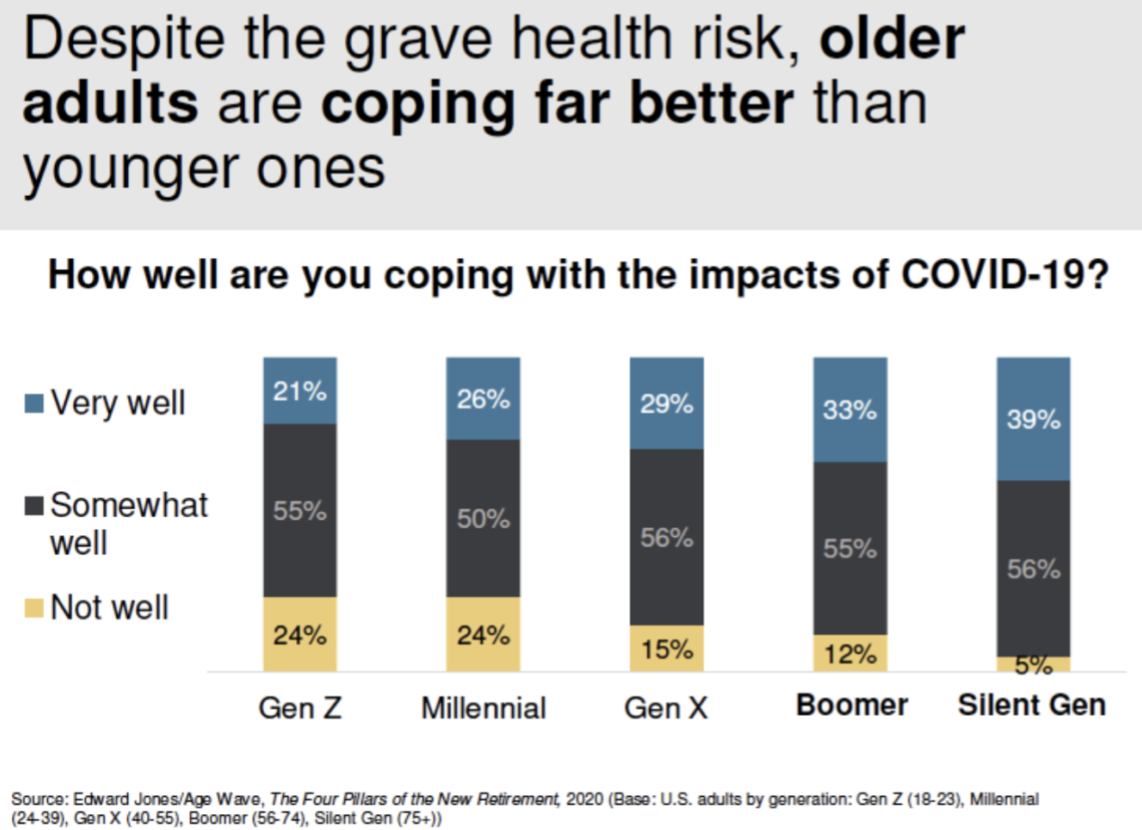 8.19.20   Homes to policing: Lockdown photos document South Africa inequality. Kim Harrisberg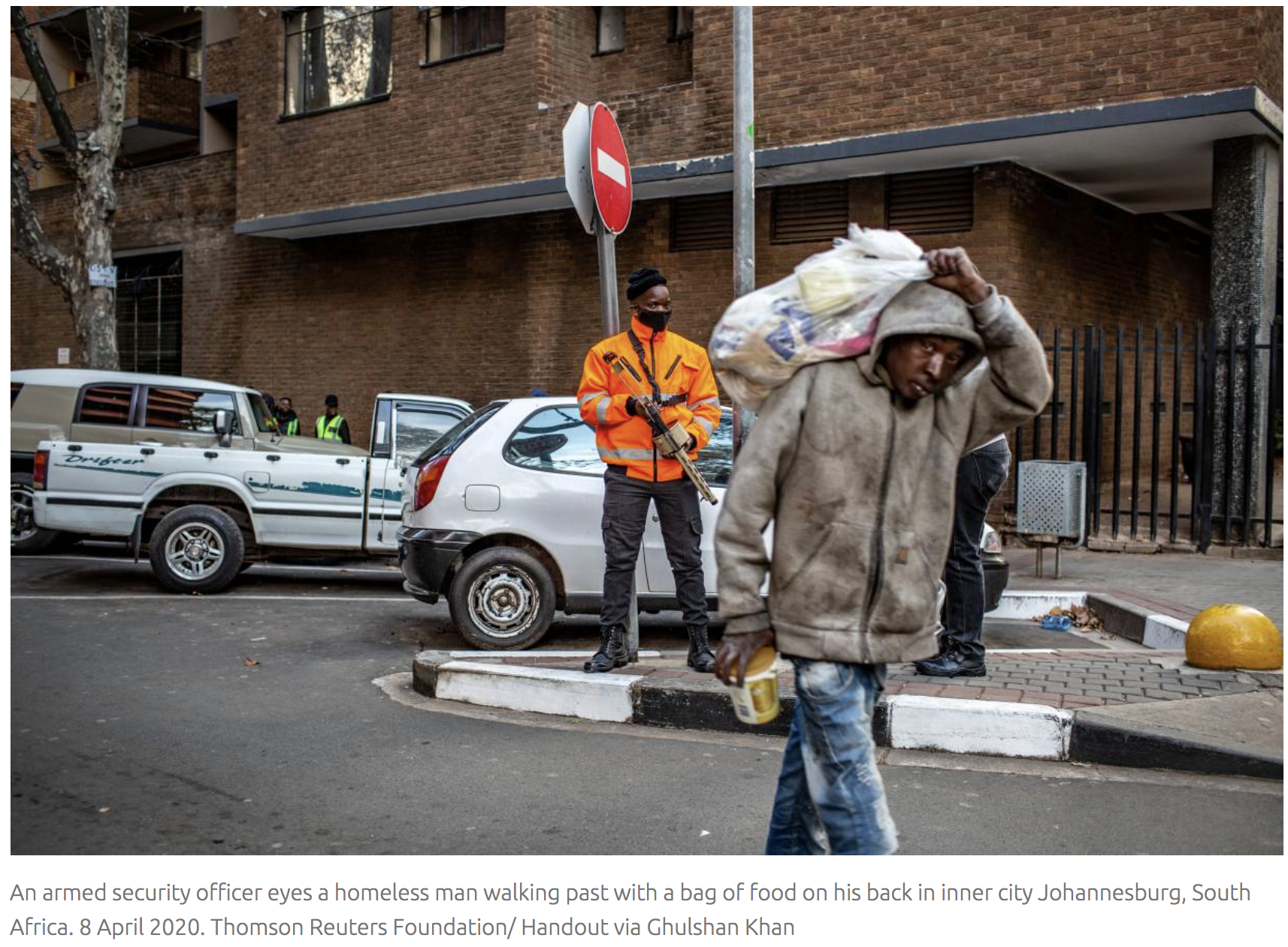 8.18.20   Cellphone Data Shows How Las Vegas Is "Gambling With Lives" Across the Country. Marshall Allen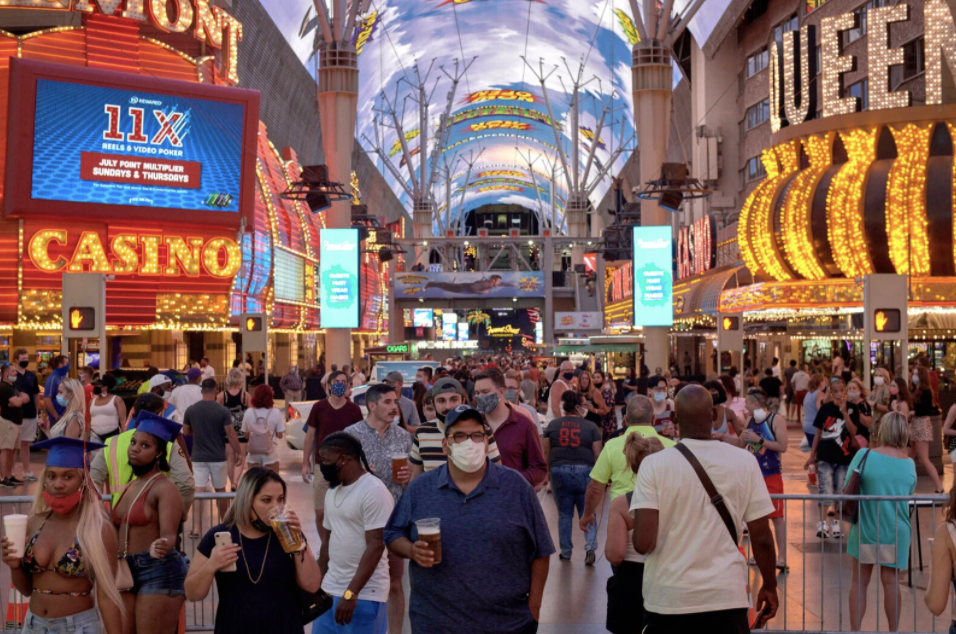 8.18.20   The Lonely Work of Performing Funerals in Lima, Peru. Alan Taylor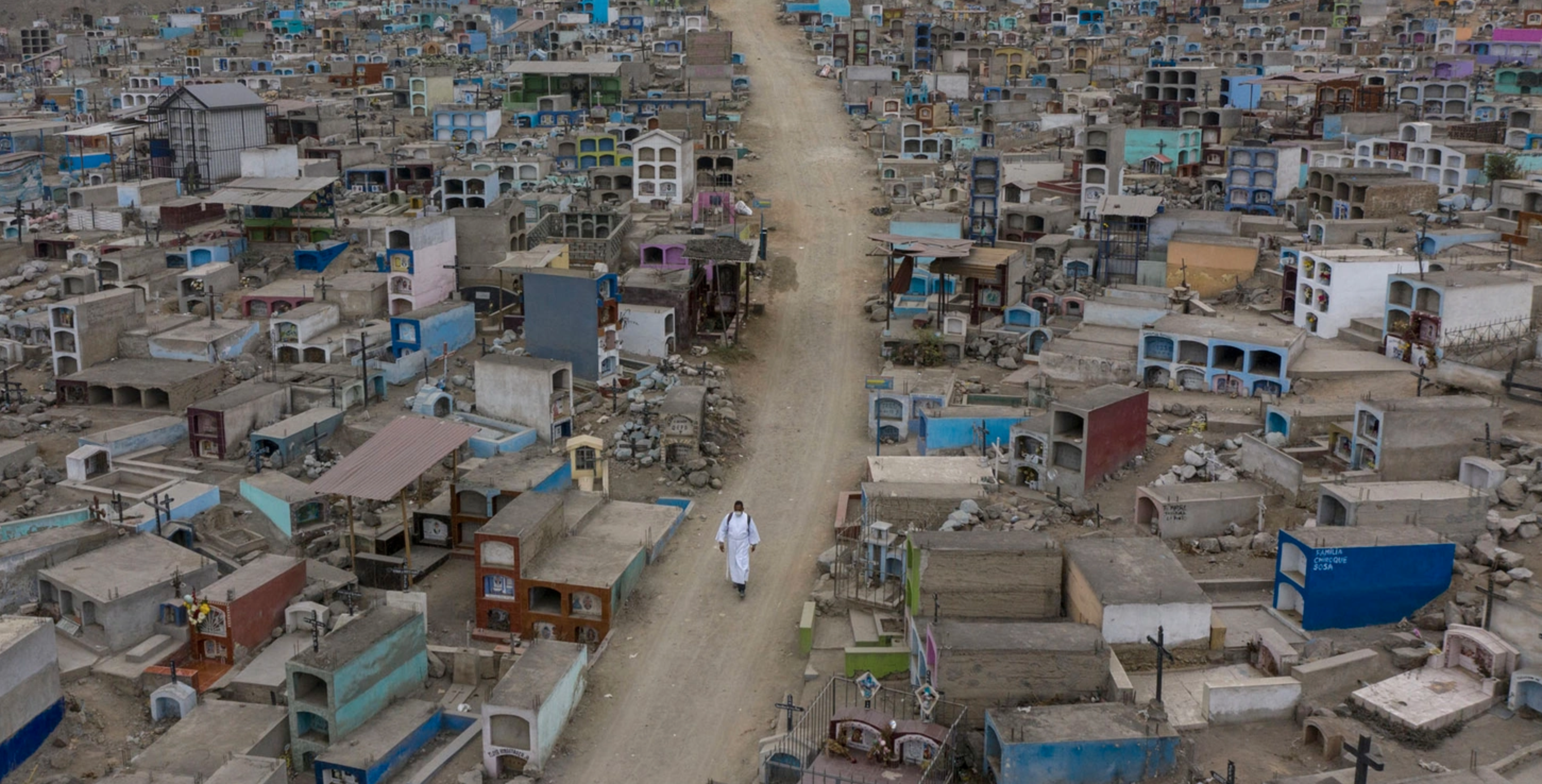 8.11.20   Local Officials Say a Nursing Home Dumped Residents to Die at Hospitals. Joe Sexton and Joaquin Sapien




8.10.20   Mexico's Coronavirus Struggle Worsened by Fear of Hospitals. Natalie Kitroeff and Paulina Villegas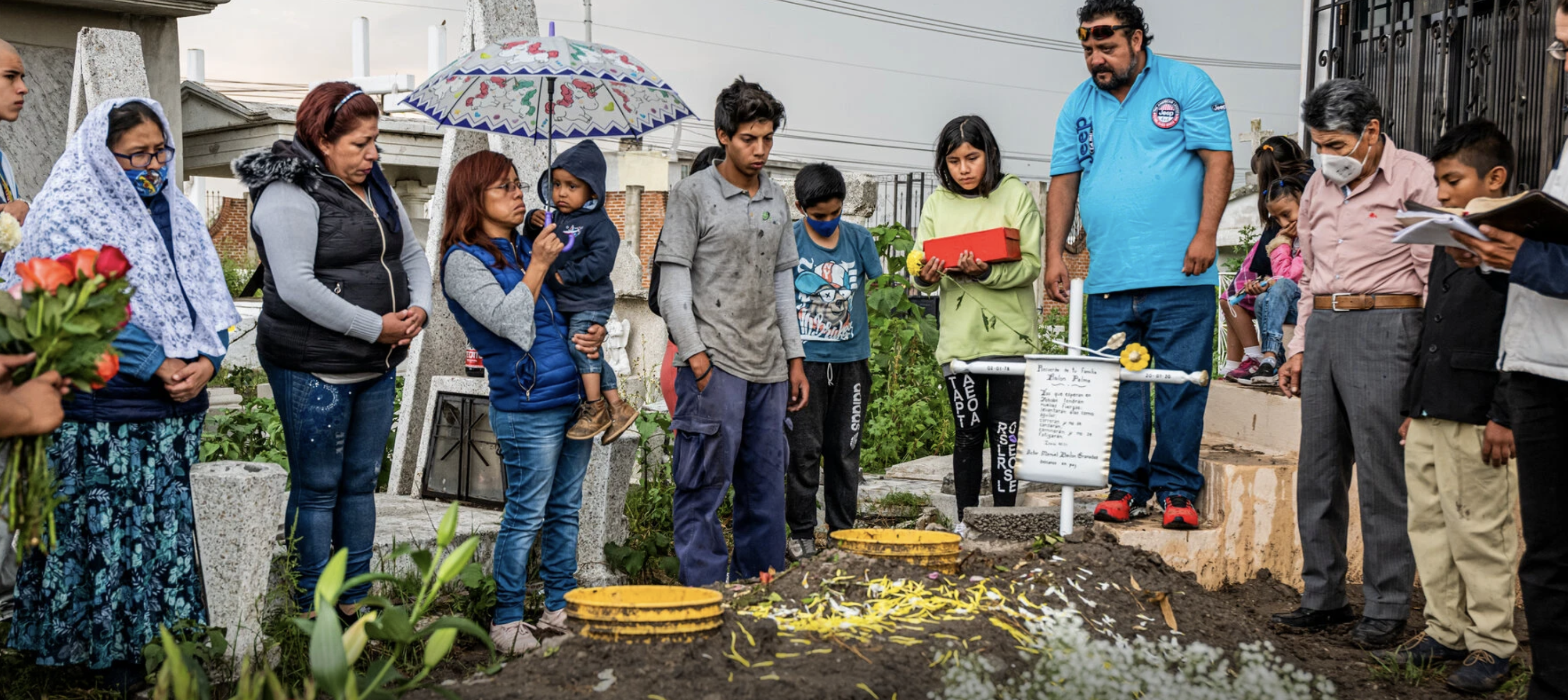 "I'd rather stay at home and die." A fear of hospitals is leading many Mexicans to delay treatment for coronavirus until it is too late for doctors to help them


8.9.20   "Domestic violence is the 'surprise' public health crisis that really is no surprise at all." Phumzile Mlambo-Ngcuka, executive director of U.N. Women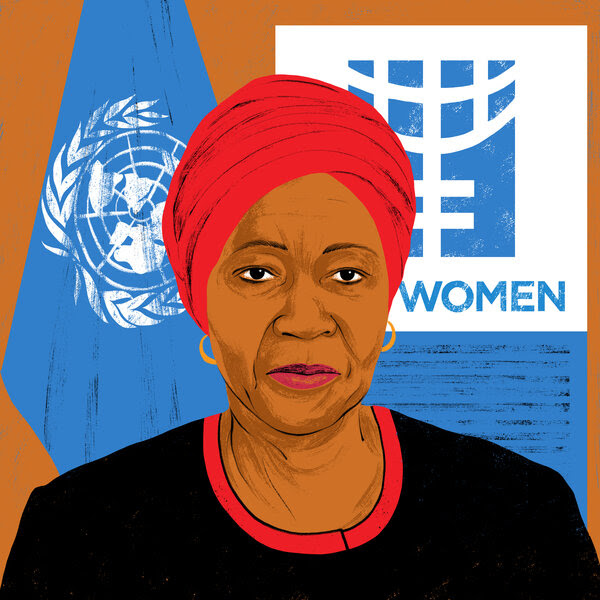 8.3.20   Effects of home confinement on mental health and lifestyle behaviours during the COVID-19 outbreak: Insight from the ECLB-COVID19 multicenter study. Ammar et al.


8.2.20   Nobody Accurately Tracks Health Care Workers Lost to COVID-19. So She Stays Up At Night Cataloging the Dead. Nina Martin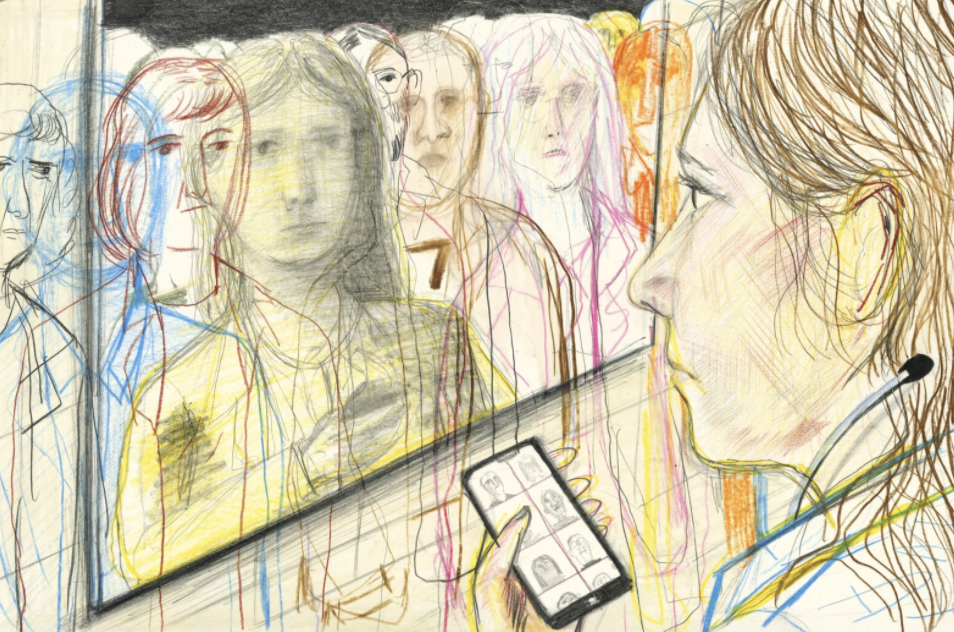 7.31.20   From the staggering toll of the pandemic, a shared story of human kindness emerges. LA Times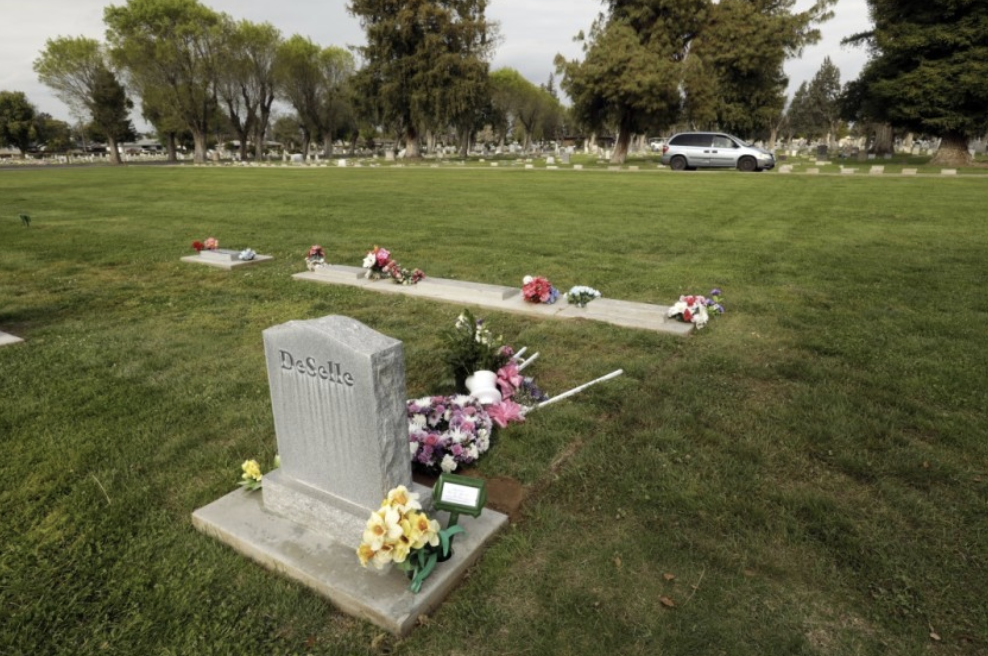 7.30.20   "It Cost Me Everything": In Texas, COVID-19 Takes a Devastating Toll on Hispanic Residents. Perla Trevizo and Mike Hixenbaugh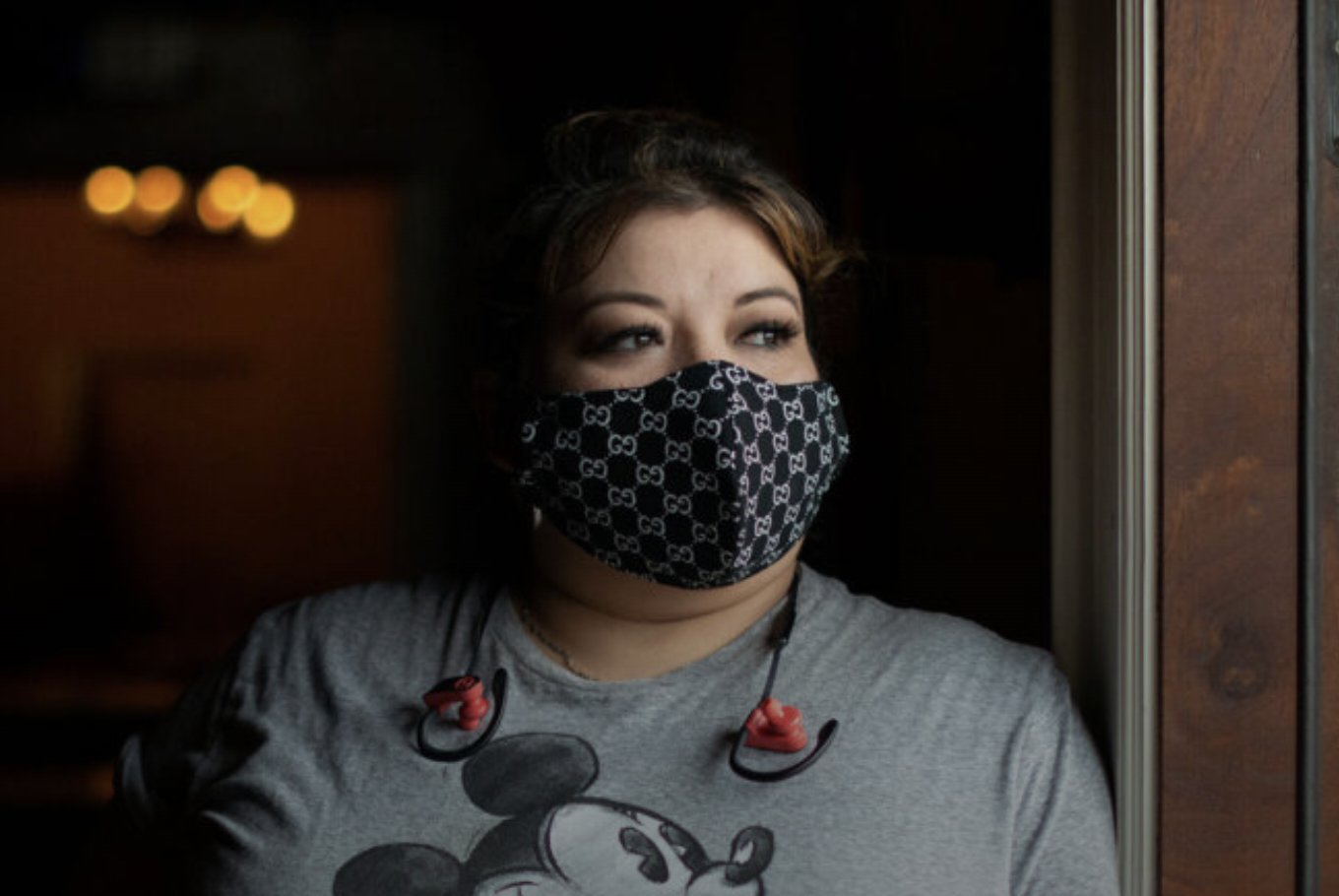 7.30.20   Black women and Latinas struggle to buy food, build savings amid COVID-19, study says. Charisse Jones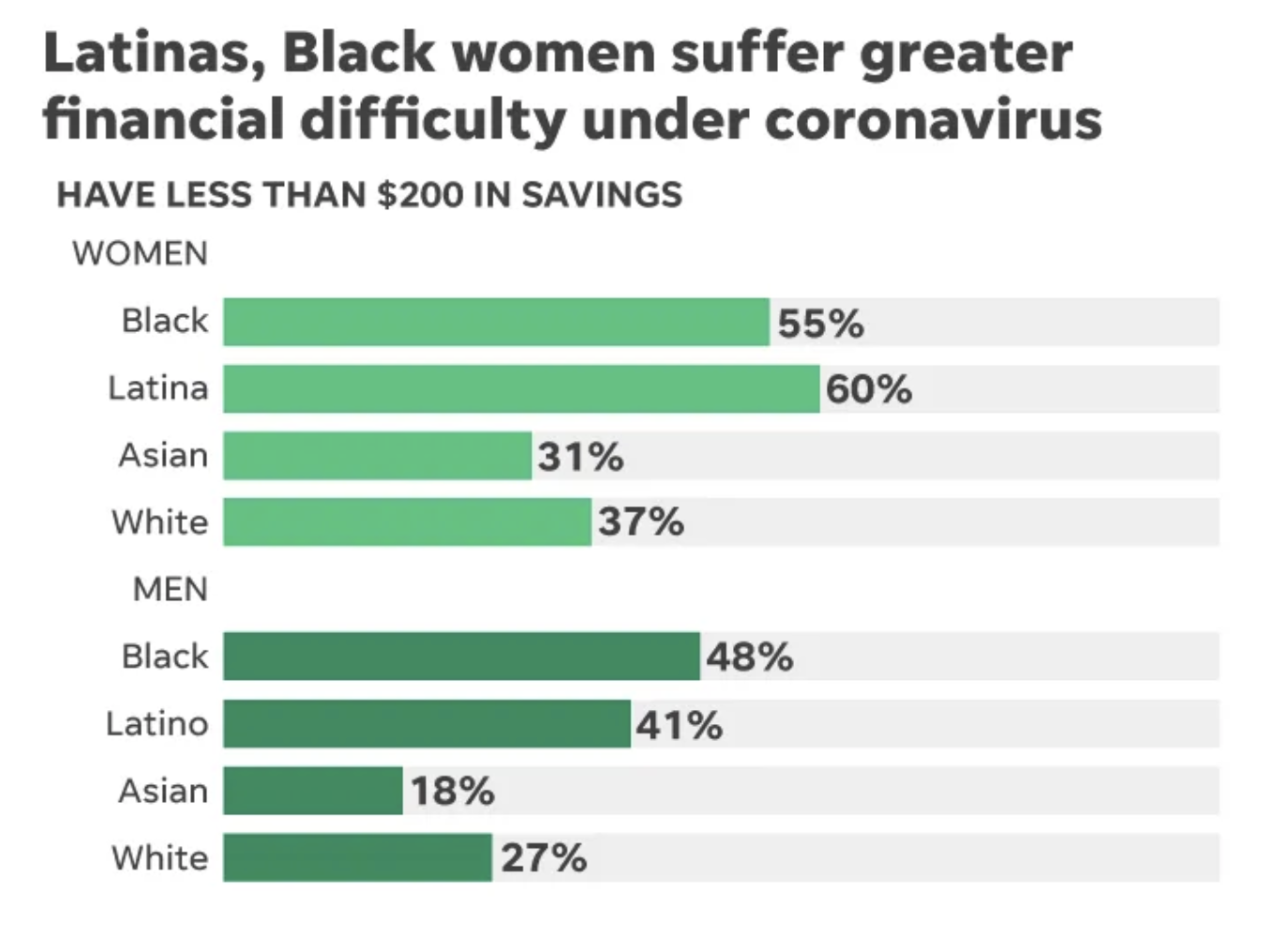 7.30.20   Photos: COVID-19 Survivors Journal Symptoms and After Effects. Lindsay Hood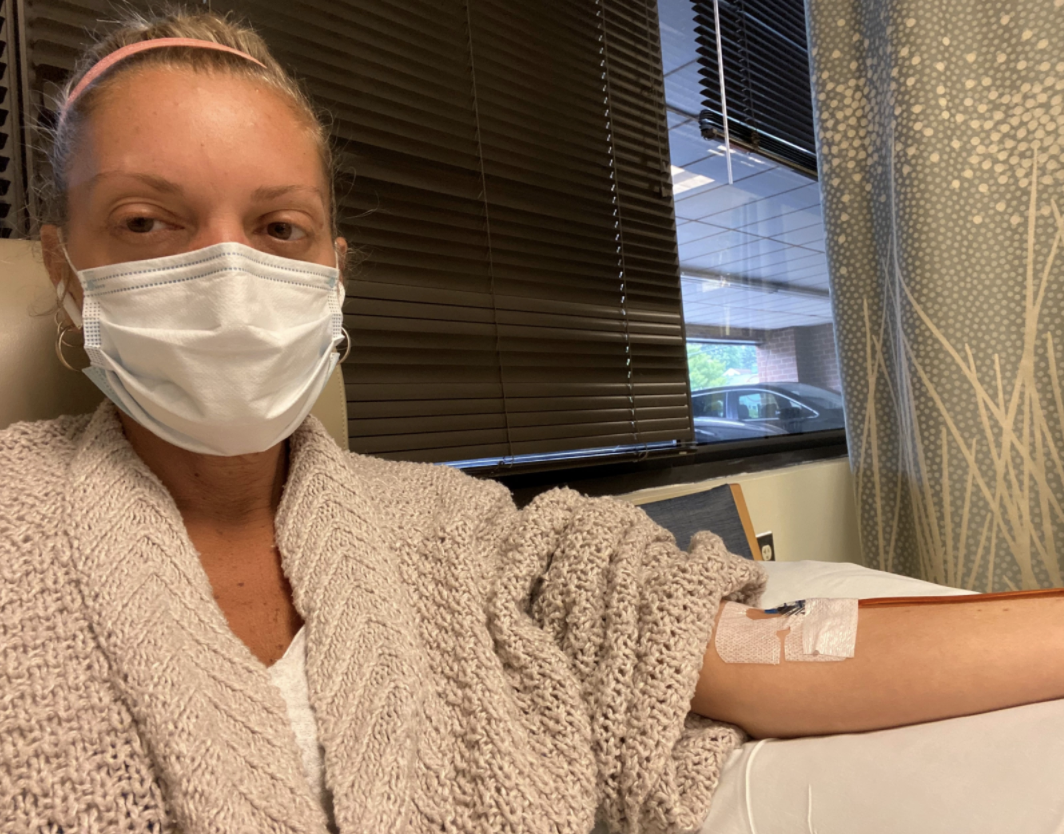 7.29.20   The Trump administration's choice for immigrant families in detention: Separate or risk Covid-19. By Nicole Narea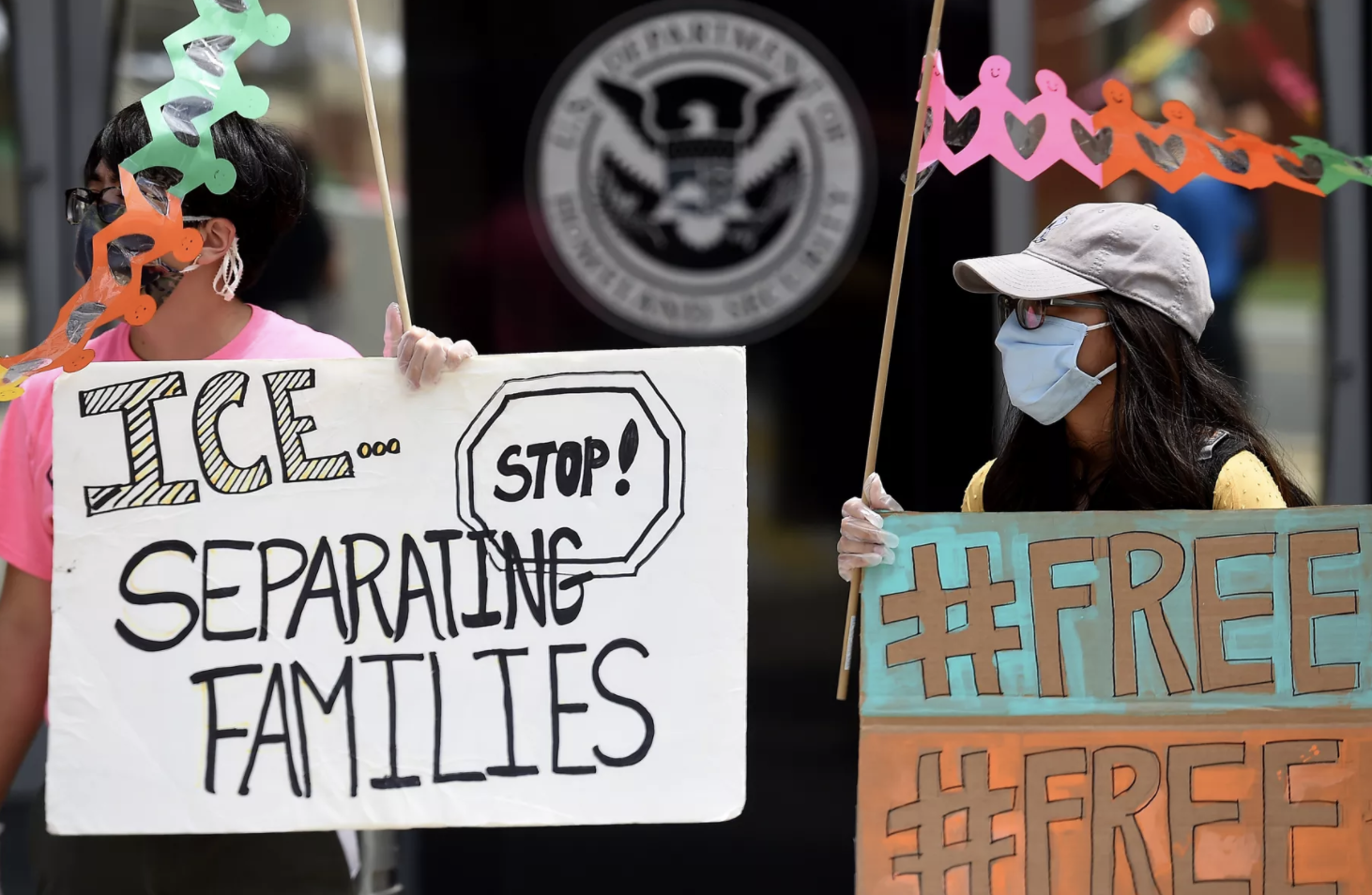 7.22.20   AP Exclusive: Migrant Kids Held in US Hotels, Then Expelled. By The Associated Press


7.21.20   Brain fog, fatigue, breathlessness. Rehab centers set up across Europe to treat long-term effects of coronavirus. Laura Smith-Spark, Jo Shelley and Livia Borghese, CNN

7.20.20   How Pandemics Wreak Havoc—and Open Minds. Lawrence Wright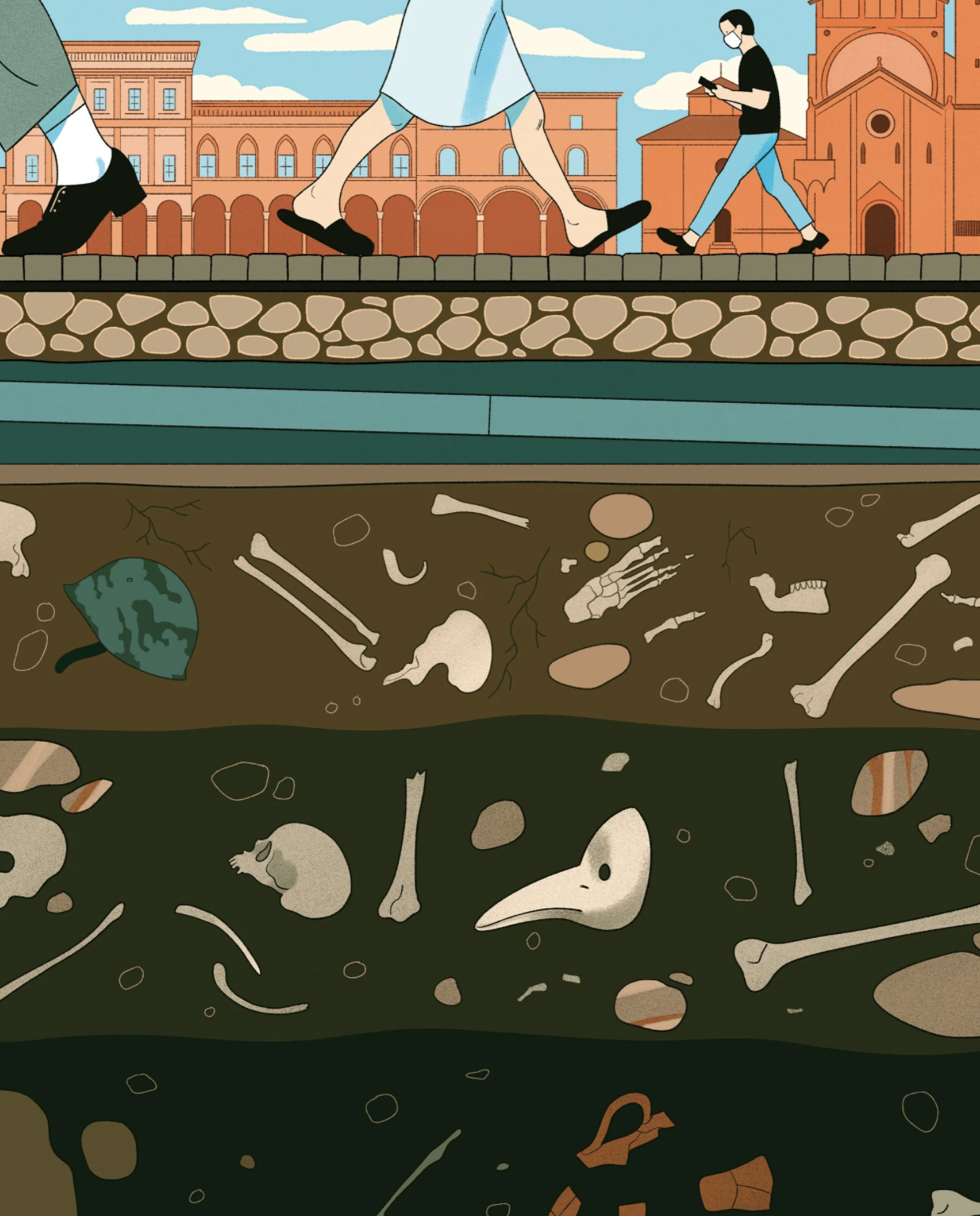 7.20.20    Report from Don Kraitsik, M.D., Gallup, New Mexico on COVID Treatment for Navajo, Zuni, and Apache Peoples (summary for period of May-July 2020)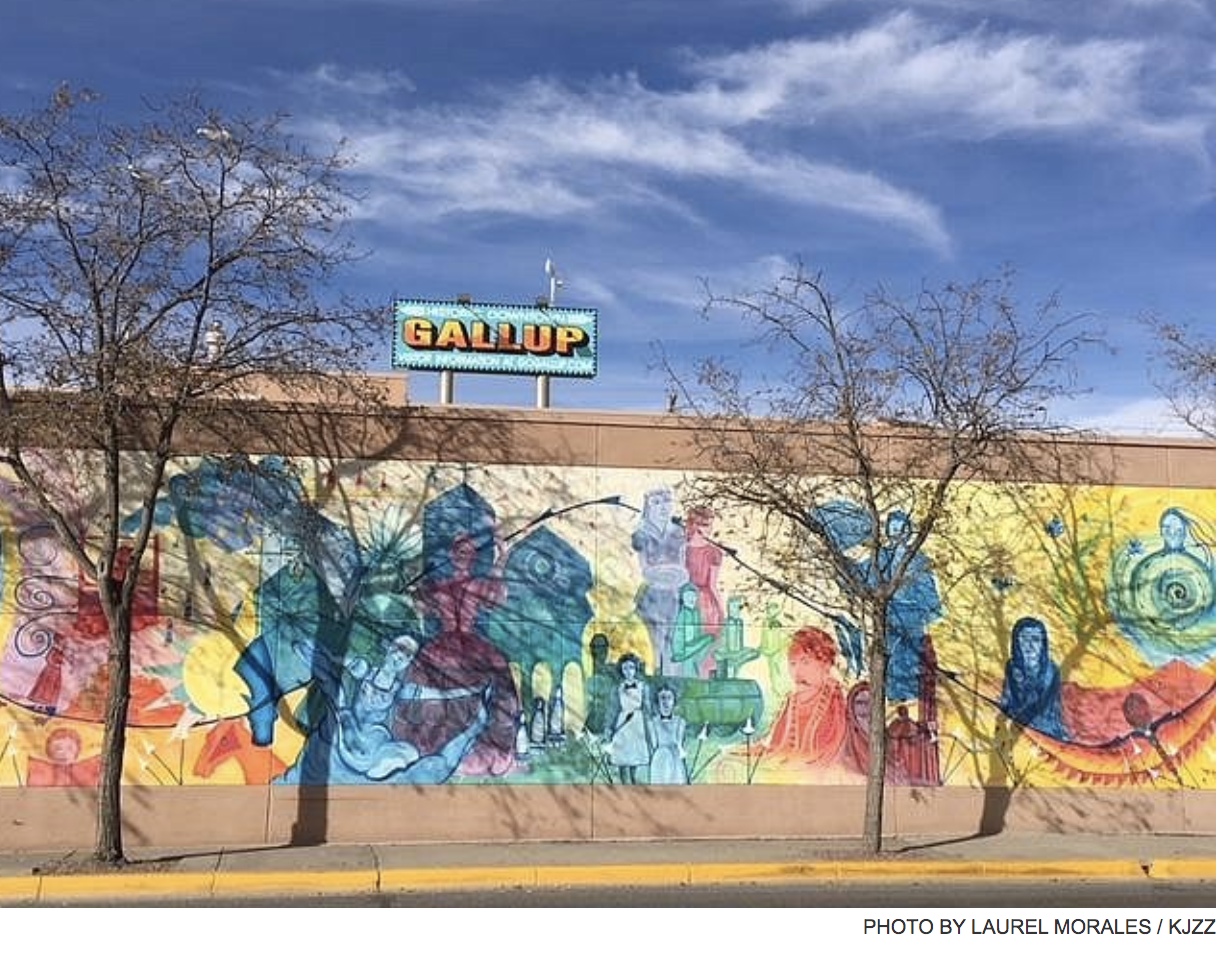 Related: 5.5.20   Navajo Leaders: A Surge Of Coronavirus Cases In Gallup, New
       Mexico, Highlights Problems. Laurel Morales / KJZZ


7.20.20   'I feel helpless': three people on their grueling Covid-19 recoveries. Pam Moore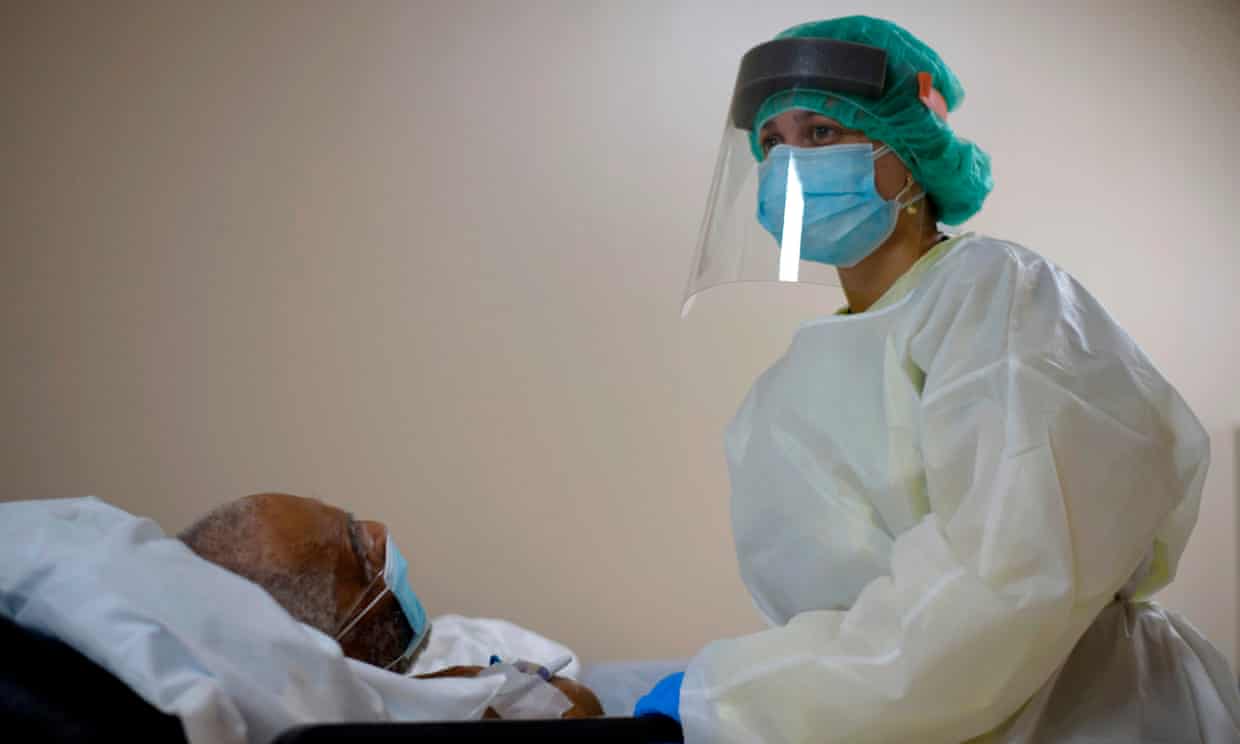 7.20.20   Why are doctors not listening to Covid-19 patients like me? Fiona Lowenstein
7.17.20   Hospitals Are Suddenly Short of Young Doctors — Because of Trump's Visa Ban. Dara Lind
Doctors treating coronavirus patients were supposed to be allowed into the U.S. But hundreds of young doctors have their visas put on hold indefinitely.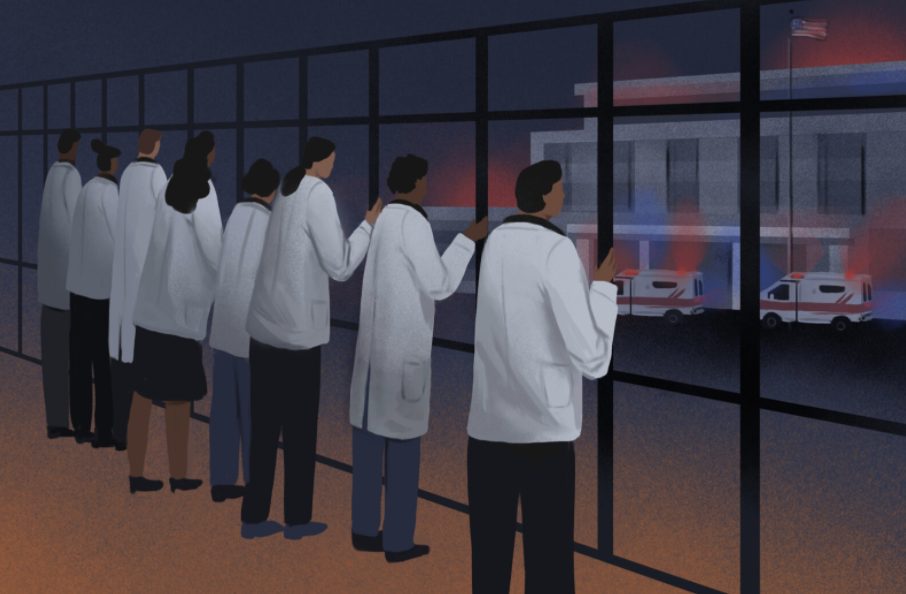 7.16.20   A Year Without Visits: COVID-19's Impact on Children with Incarcerated Parents. Hannah Critchfield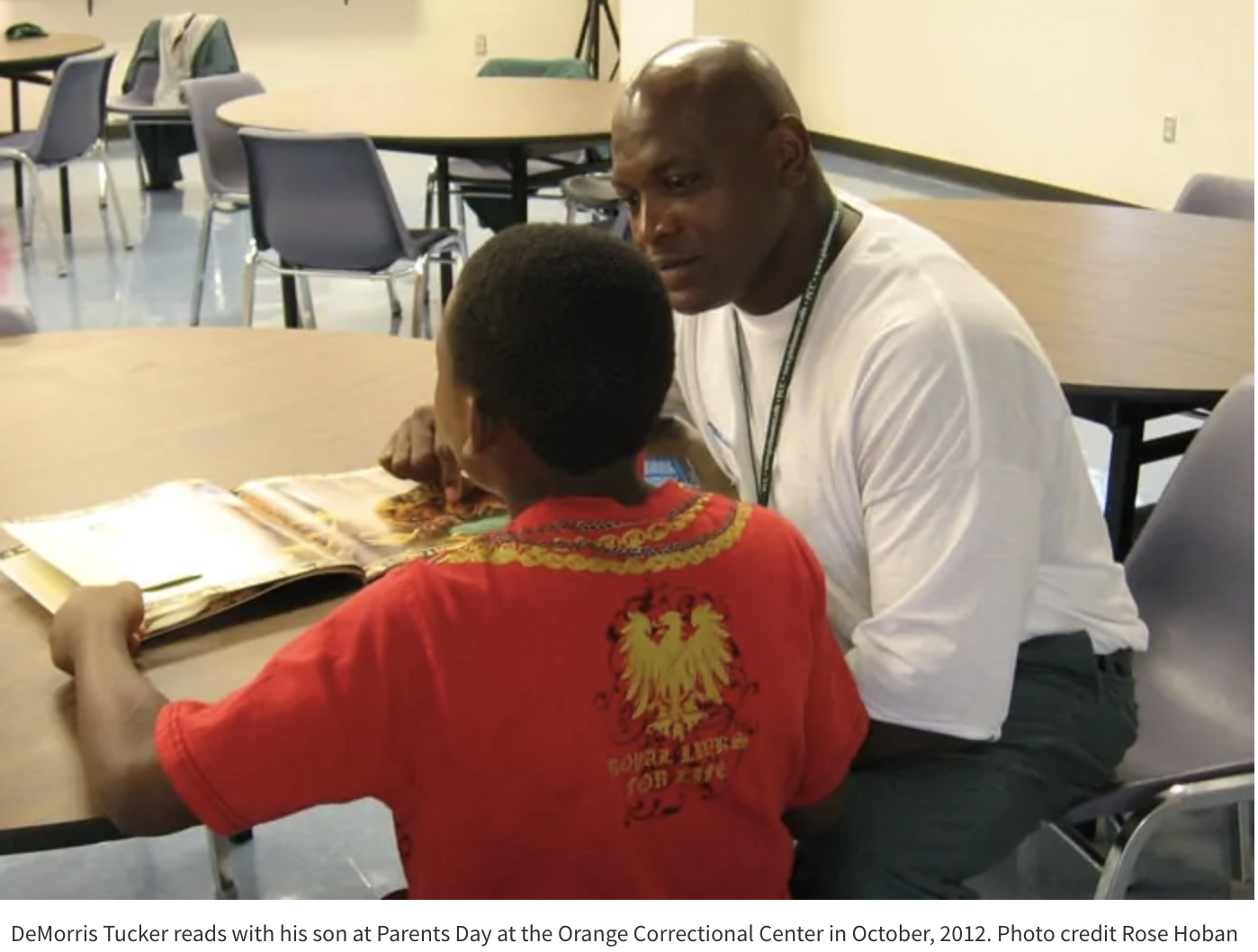 7.15.20   More Than 40% of U.S. Coronavirus Deaths Are Linked to Nursing Homes. NYT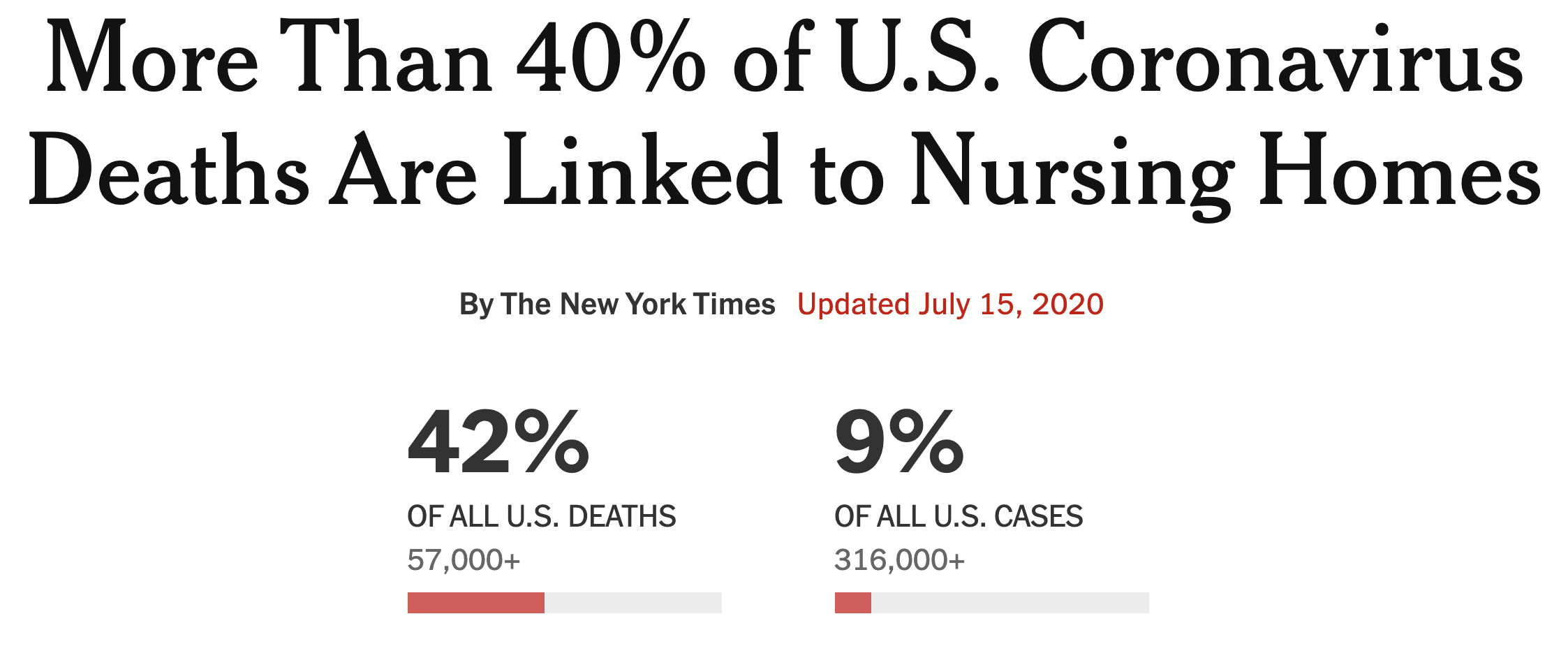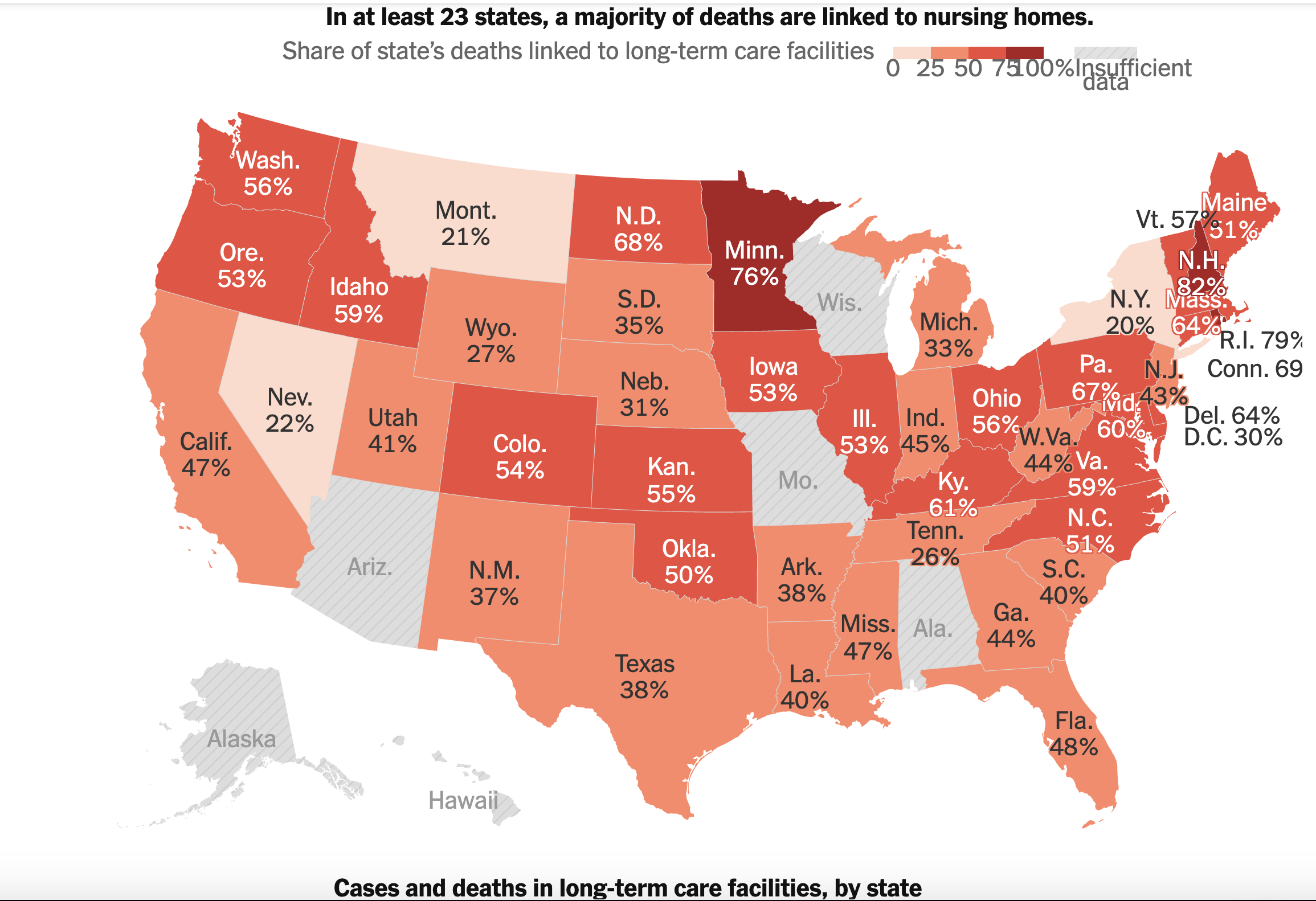 6.12.20   Despite Dire Death Toll, Trump Admin Still Failing Nursing Homes  Rachel Maddow, MSNBC


7.15.20   California fails to protect Latino workers as coronavirus ravages communities of color. Stephanie Lai and Rong-Gong Lin II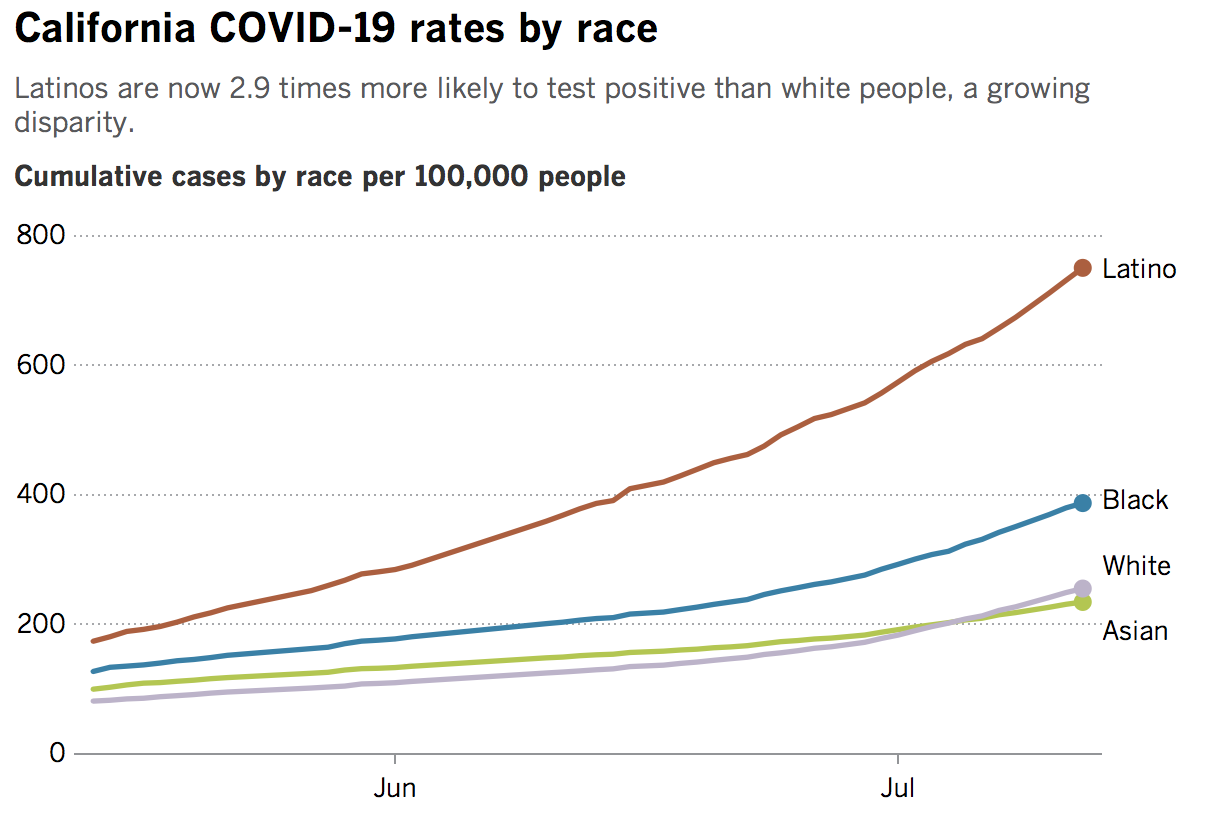 7.15.20   Coronavirus Has Finally Put A Spotlight On America's Childcare Crisis. What Happens Now? Cait Munro



7.14.20   Governments Worldwide Are Failing Indigenous Peoples During the Pandemic. Anya Zoledziowski, VICE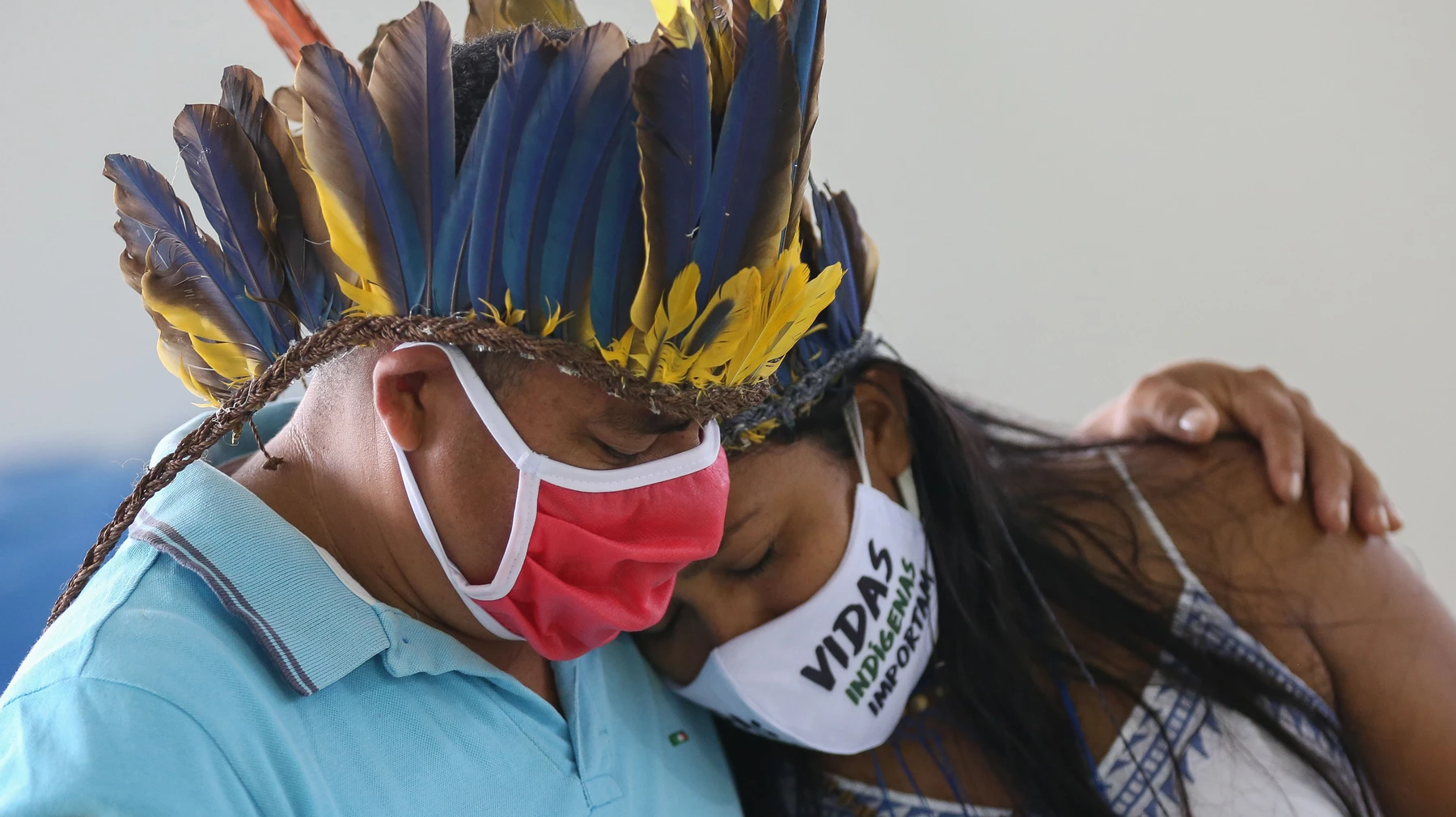 COVID-19 has disproportionately affected Indigenous communities all over the world, from Brazil to Australia, highlighting a global pattern of colonial governments that continuously fail Indigenous peoples. "It feels like biological warfare"



7.13.20   COVID-19 Shows Our Failure to Understand Risk. AcaGuy for Medium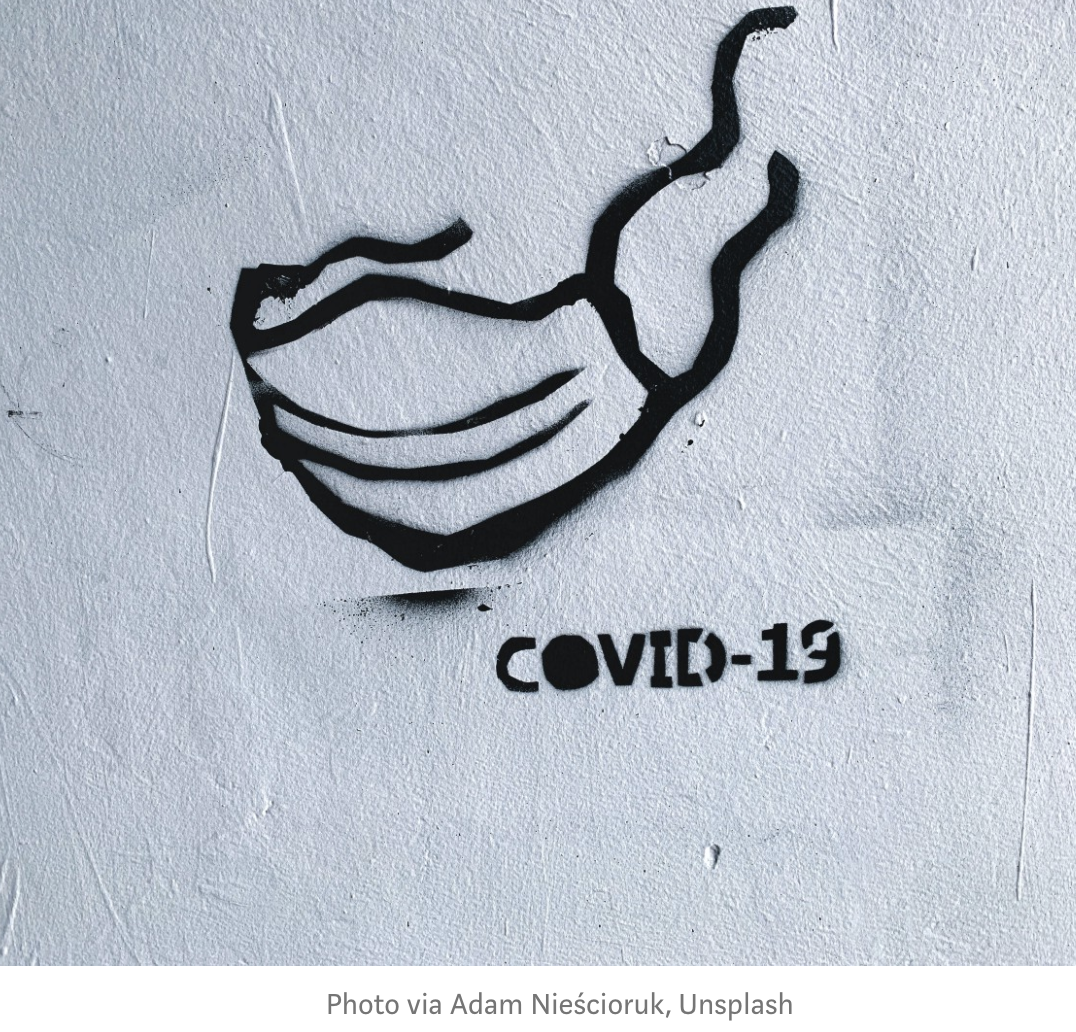 7.9.20   The disappearance of Yanomami babies in Brazil. The World
In northern Brazil, four babies from Indigenous Yanomami families went missing after they were brought to a hospital exhibiting COVID-19 symptoms. An investigation revealed they had died and were then buried in a mass grave, with no word given to their mothers.

7.6.20   Dying from COVID-19 in Virginia Beach: Nurse shares her mother's experience with the virus, calls for help. Evan Watson


7.6.20   Deadly Discrimination: The Forgotten Impact Of Covid-19 On People With Disabilities. Stephen Frost, Forbes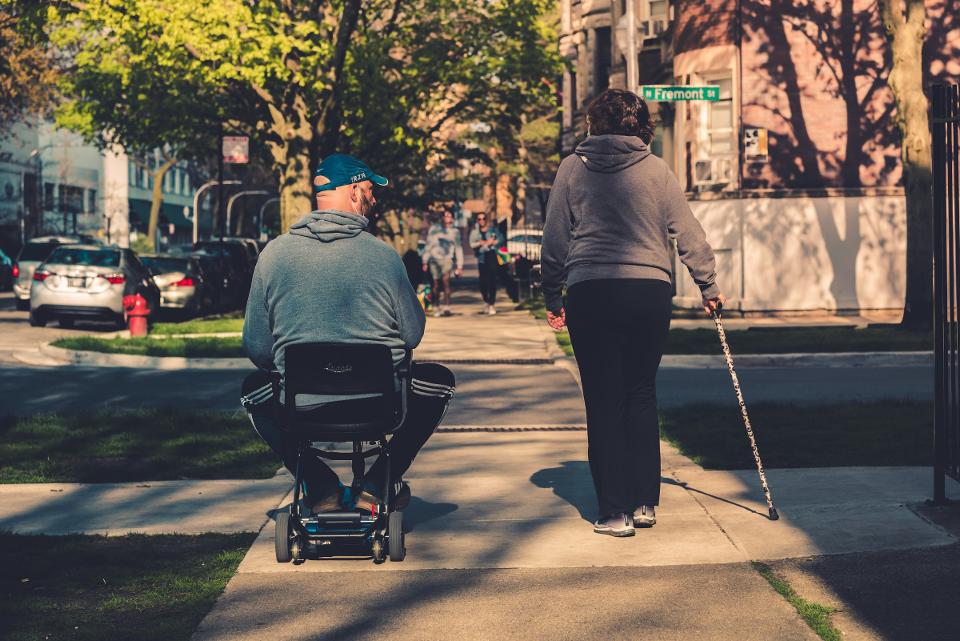 7.01.20  Coronavirus triggers mental health crisis in India. Aditya Sharma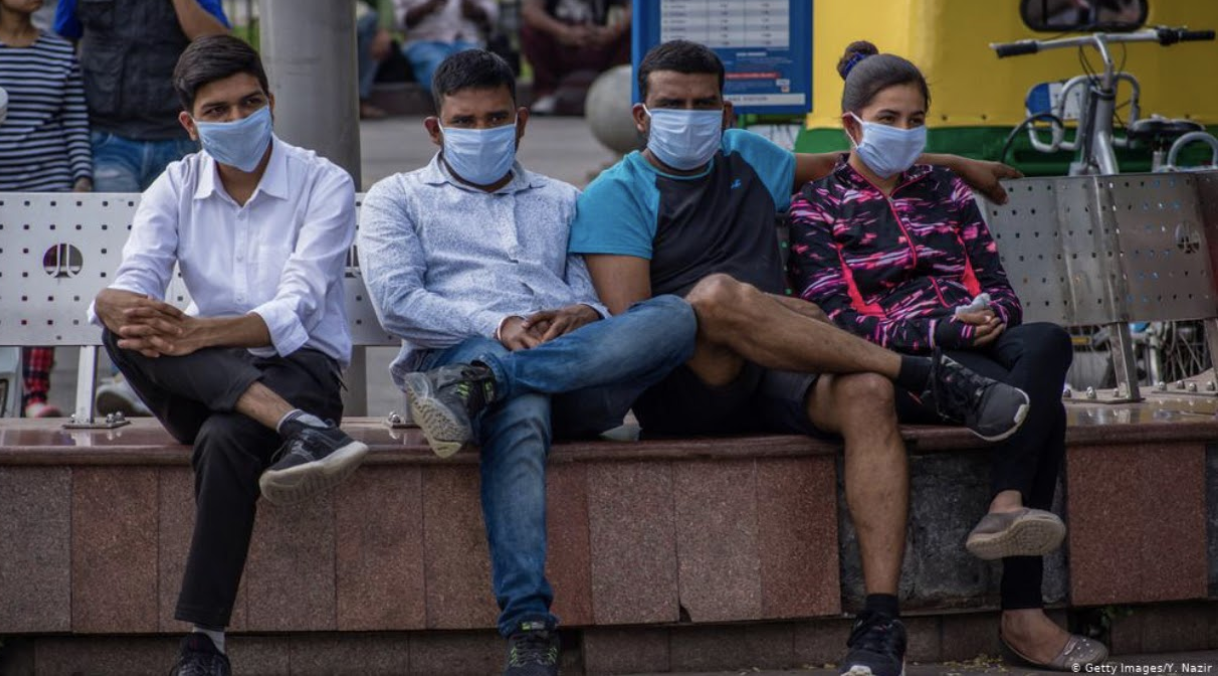 India's coronavirus crisis has pushed millions into forced isolation and unemployment. Health experts warn that anxiety, depression and suicide are on the rise and that mental health could be the country's next crisis.

7.01.20   The Mental Health Effects of COVID-19 on Health Care Providers in China. Kangguang Lin, M.D., Ph.D., et al.

7.01.20   Mental Health Response to the COVID-19 Outbreak in China. Junying Zhou, M.D., Ph.D., et al.

6.28.20   'They Want to Kill Me': Many Covid Patients Have Terrifying Delirium. Pam Belluck


6.28.20   Screen survivors of Covid-19 for PTSD, say mental health experts. Denise Campbell, Health Policy Editor 
"Tens of thousands of Covid-19 survivors should be screened for post-traumatic stress disorder because of their experiences in fighting for their lives, mental health experts have urged."

6.26.20   For Black people who lived through the AIDS crisis, COVID-19 is a painful reminder. Michael Hinson, For The Inquirer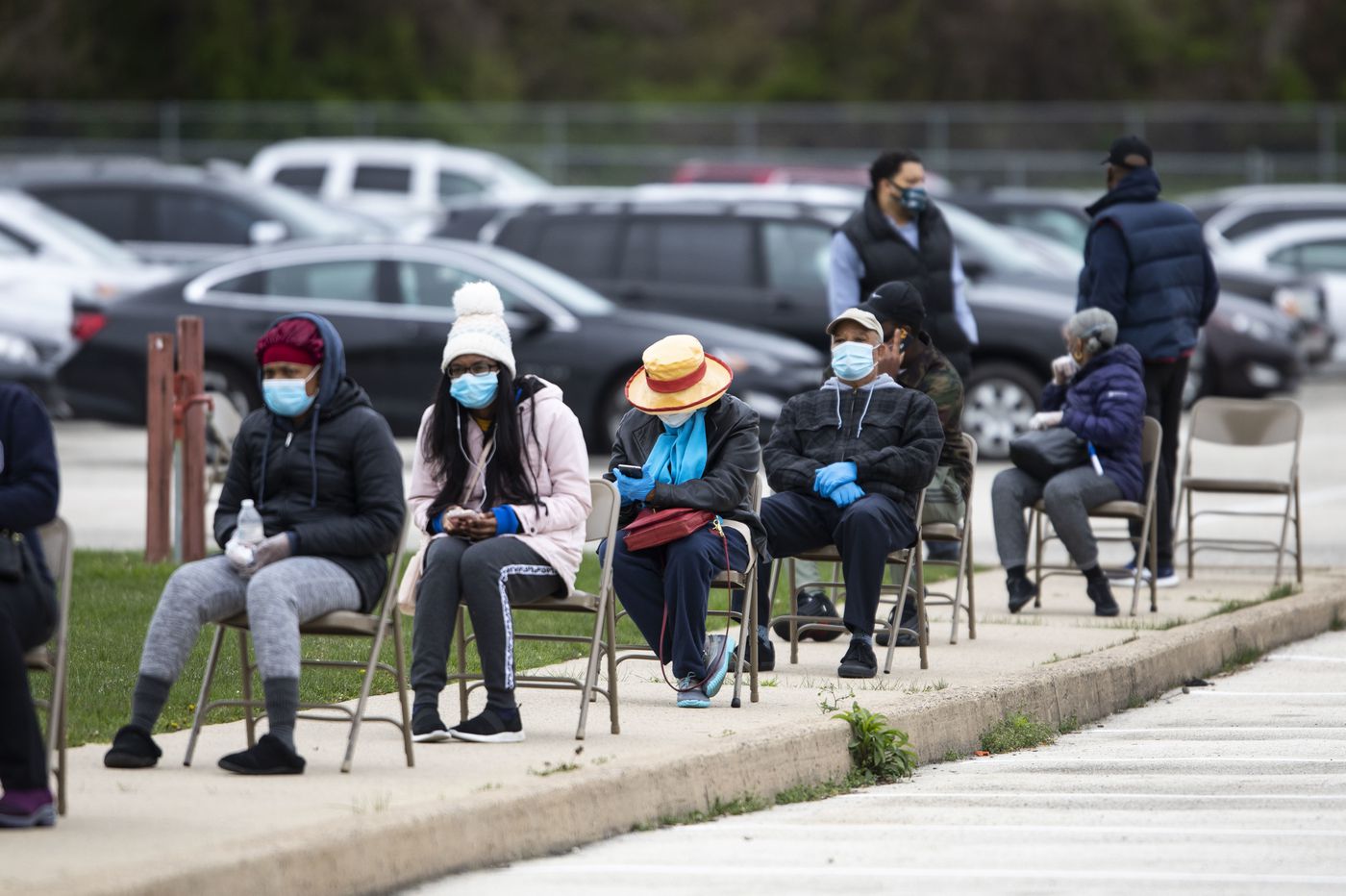 6.26.20    'We No Longer Wish For Much': People Of Wuhan Share Stories Of Loss And Survival. Emily Feng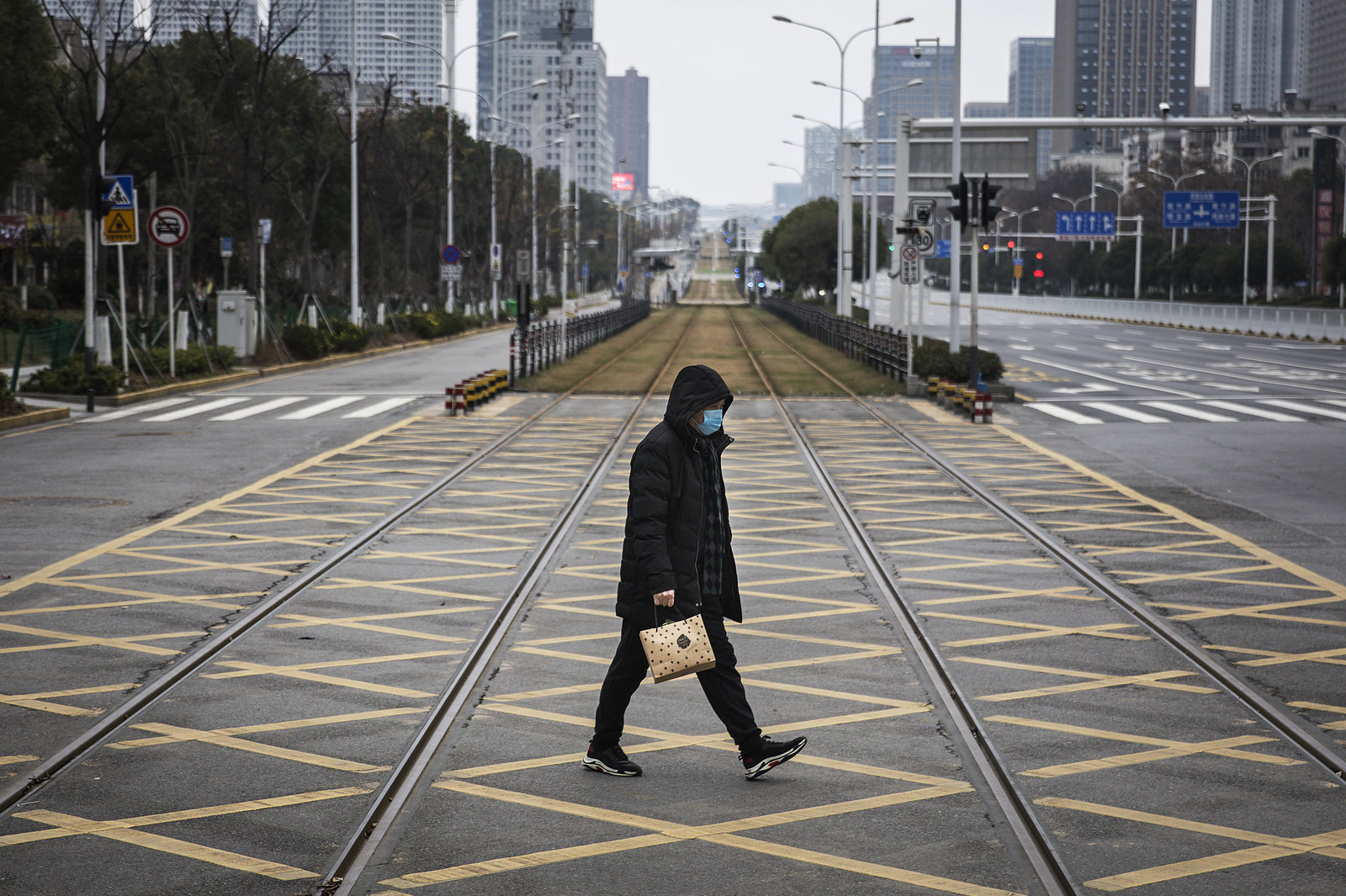 6.22.20   Blame, bullying and disrespect: Chinese Canadians reveal their experiences with racism during COVID-19. Angus Reid Institute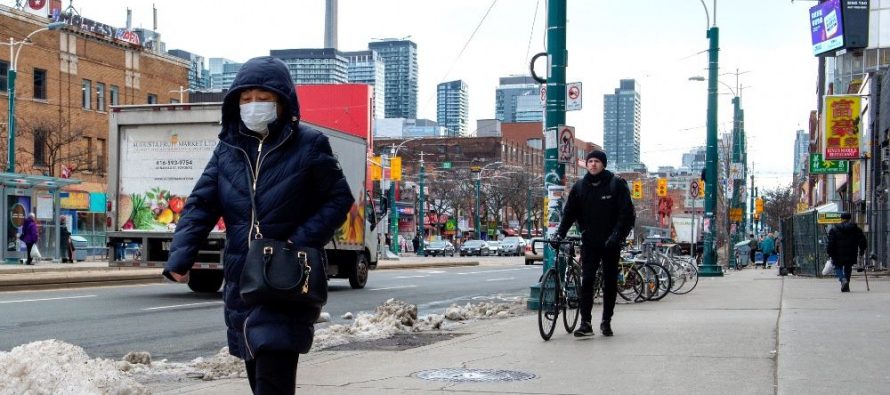 6.17.20   Love in the midst of death: Even as coronavirus rages, we have a reason to celebrate life. Alexandra Hudson
As I gave birth to my son, the number of coronavirus cases was rising and our world was transforming. But I found hope in new life

6.17.20   'All of a sudden I couldn't work': For a 24-year-old former foster youth affected by coronavirus, there's no safety net. Gina Barton


6.16.20    The Dark Side Of Thailand's Coronavirus Success. Aurora Almendral, NPR.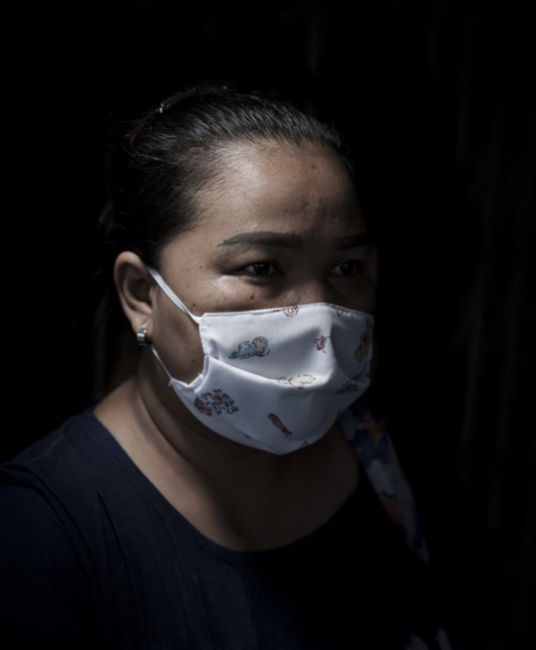 "From a small corner storefront in Bangkok, Suchart Prasomsu, 53, a rice dealer, leads a rescue team of 30 volunteers. They rush to car crashes or crime scenes. They also retrieve the bodies of those who died in their homes, and since the start of the pandemic, part of their job has become trying to prevent people from killing themselves." 


6.25.2020   Commentary: 'No puedo respirar.' The Black Lives Matter movement is growing in Tijuana.  Paulina Olvera Canez, Ebony Bailey, Leslie Meyer





6.15.20   Coronavirus Deaths Show How Little Black Lives Matter In American Healthcare. Robert Pearl, M.D.
"Black patients' pain is routinely underrated and undertreated by clinicians. The undertreatment of pain has significant deleterious consequences, such as lost wages, decline in mental and emotional health, self-medication with counterfeit medications and chronic stress." Uché Blackstock, M.D.


6.5.20   On the Minds of Black Lives Matter Protesters: A Racist Health System. Akilah Johnson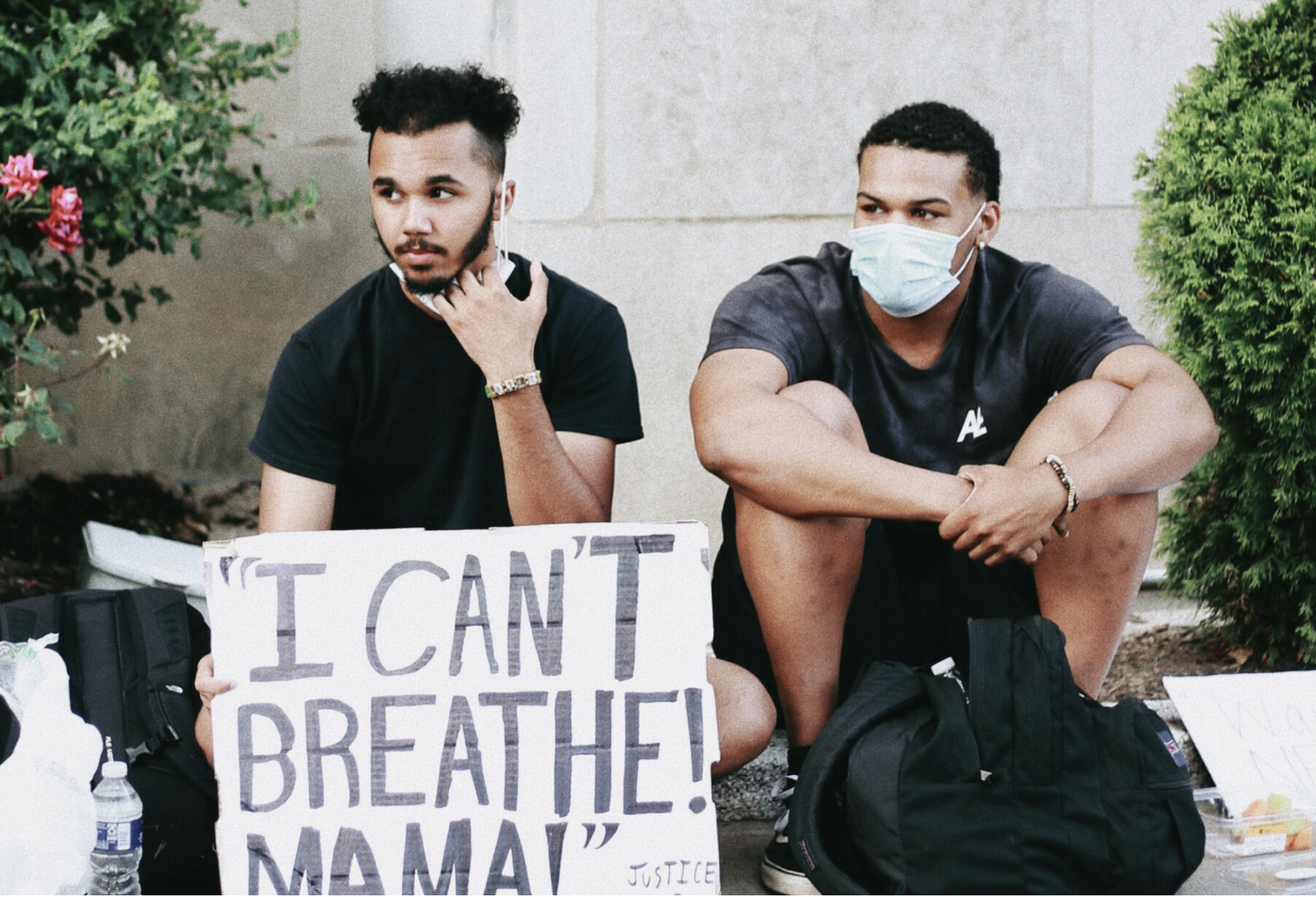 "If it's not police beating us up, it's us dying in a hospital from the pandemic. I'm tired of being tired. I'm so tired, I can't sleep." Caleb Jordan


4.16.20   Black Los Angeles Demands in Light of COVID-19 and Rates of Black Death. Blmla.org

"Interlocking economic, political, and social injustices collide with long-standing patterns of medical racism to make COVID-19 a Black issue that demands a response specific to the needs of the Black community."


4.9.20   Black Lives Matter Global Network Responses to COVID-19 Ethnicity Data. blacklivesmatter.com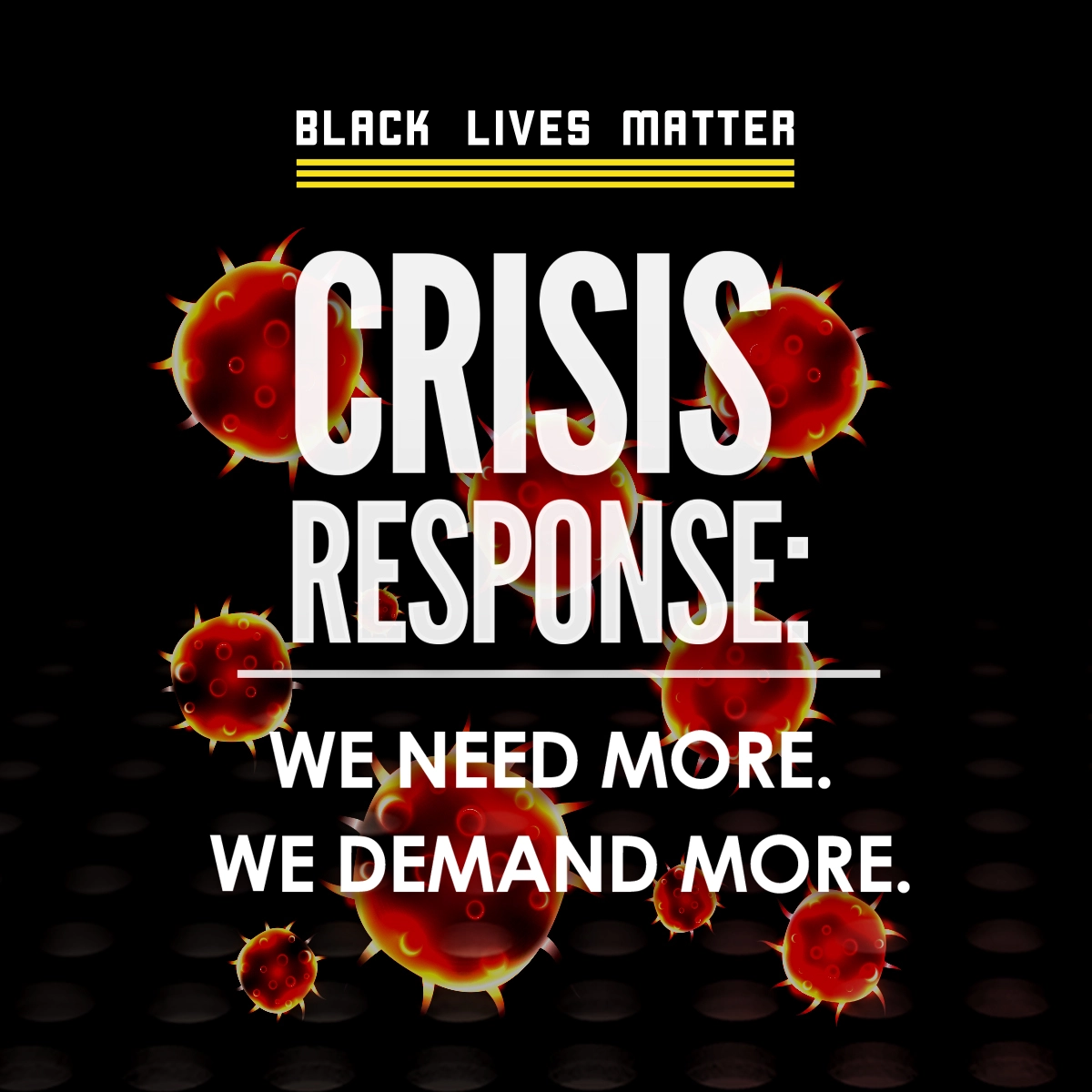 5.21.20   "Ramadan 2020: A Holy Month During a Pandemic." Alan Taylor.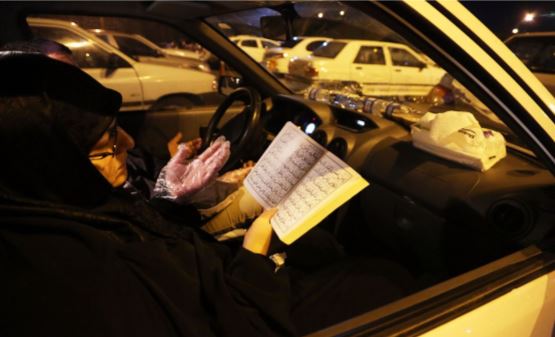 Iranian worshipers gather in Eram Park's parking area with their vehicles to pray, amid lockdown conditions, on the 19th day of Ramadan in Tehran, Iran, on 5.13.20.
Related: 5.19.20   "Ramadan in Quarantine":  Short Documentary Video  Daniel Lombroso. For The Atlantic.  


5.20.20   COVID-19: Delirium First, Depression, Anxiety, Insomnia Later? Megan Brooks.
"Severe COVID-19 may cause delirium in the acute stage of illness, followed by the possibility of depression, anxiety, fatigue, insomnia, and posttraumatic stress disorder (PTSD) over the longer term, new research suggests. Results from 'the first systematic review and meta-analysis of the psychiatric consequences of coronavirus infection' showed that previous coronavirus epidemics were associated with a significant psychiatric burden in both the acute and post-illness stages." For more information on psychiatric symptoms associated with severe coronavirus infections, see the Lancet article.


5.20.20   Brazil's Pandemic Is Just Beginning. Uri Friedman.
The hardest-hit country in Latin America is facing a "perfect storm," as inequality collides with COVID-19. 


5.19.20   Francesca Donner Interview with Gender Advisor, Secretary General. United Nations
"Our formal economy is only possible because it's subsidized by women's unpaid work." — Nahla Valji, the senior gender adviser to the Secretary General of the United Nations

"We know that economies the world over have been ravaged. What does this mean for women in particular?"


5.17.20   My Brother's Death Didn't Have to Happen. Elizabeth Warren, interviewed by
Edward-Isaac Dovere, about losing her brother Donald Reed Herring to COVID-19.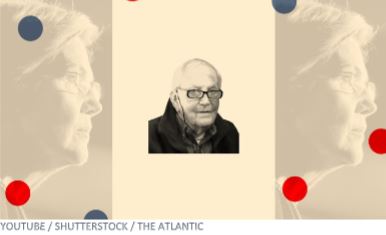 Senator Elizabeth Warren's oldest brother, Donald Reed Herring, died of COVID-19 in late April, and I heard that she sometimes mentioned this in conversations about policy, though she was reluctant to talk about it publicly.


5.16.20   'I Can't Turn My Brain off:' PTSD and Burnout Threaten Medical Workers. Jan Hoffman.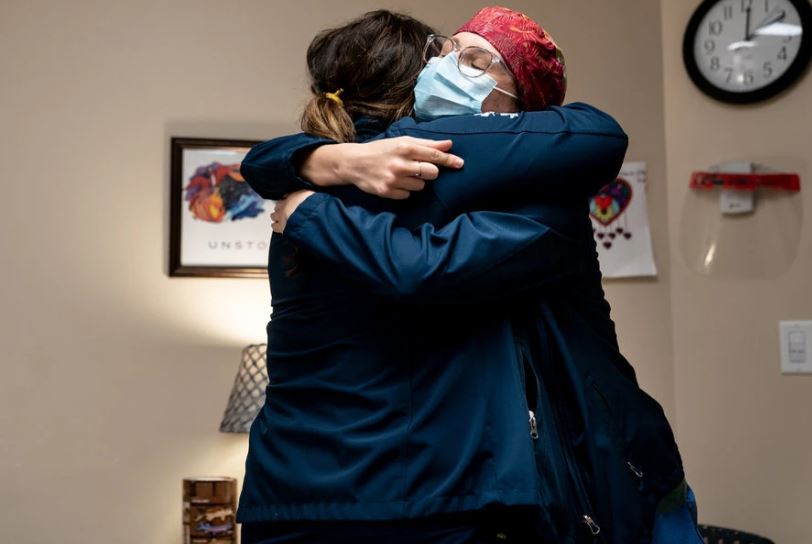 Bridget Ryan, a peer supporter and assistant nurse manager at Christiana Hospital in Newark, Del., hugged Christina Burke, a nurse, after a recent counseling session. Credit: Erin Schaff/The New York Times

Before Covid-19, health care workers were already vulnerable to depression and suicide. Mental health experts now fear even more will be prone to trauma-related disorders.


5.16.20   Stuck at Home, Men in Japan Learn to Help. Will It Last?  Motoko Rich.
The coronavirus pandemic is exposing like never before the severe disparities in how Japanese couples divide household work.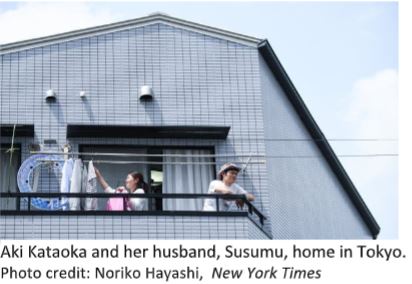 5.14.20   The Coming Mental-Health Crisis. Norm Ornstein, Benjamin F. Miller, Kavita Patel.
Congress must rethink the American approach to mental-health care during the pandemic.


5.13.20   Alone. New York Times.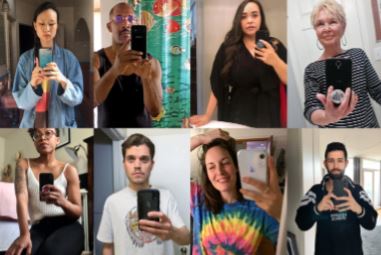 It's a relief or a nightmare, irritating and liberating, and already, for many, interminable. This is living alone in a pandemic. 


5.12.20   A wake-up call: COVID-19 and its impact on children's health and wellbeing. Henrietta
H Fore, Executive Director UNICEF. Lancet Global Health


5.11.20   Economic upheaval could soon thrust half a billion people into extreme poverty, Kate Linthicum, Nabih Bulos, Ana Ionova. LA Times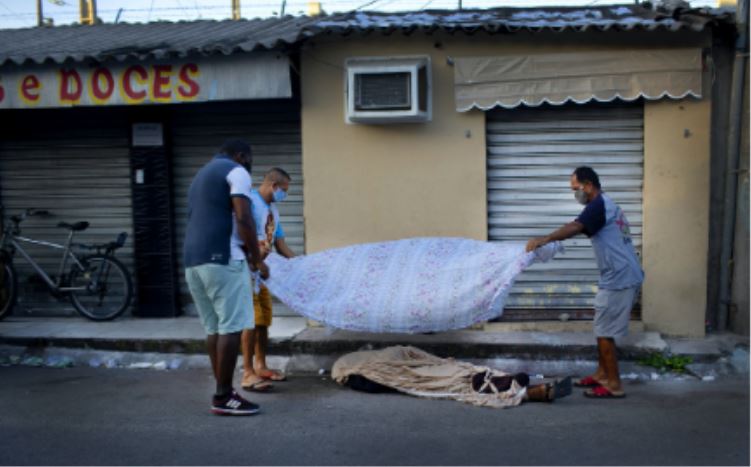 5.11.20   Quarantine Fatigue Is Real




Instead of an all-or-nothing approach to risk prevention, Americans need a manual on how to have a life in a pandemic. Julia Marcus, infectious disease epidemiologist, Assistant Professor, Department of Population Medicine, Harvard Medical School.


5.10.20   A nurse without an N95 mask raced in to treat a 'code blue' patient. She died 14 days later. Soumya Karlamangla.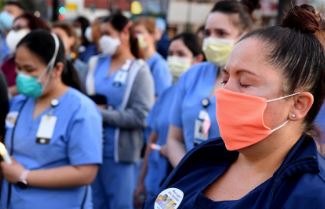 Monique Hernandez, nurse at Riverside Community Hospital, attends candlelight vigil for nurse Celia Marcos outside Hollywood Presbyterian Medical Center in L.A. (Wally Skalij /Los Angeles Times)


5.9.20   Indonesia: Coronavirus Disease 2019 (COVID-19) Situation Report –WHO (originally published 4.30.20) 


5.10.20   We should go ahead and call this a 'shecession.' Alisha Haridasani Gupta.
-C. Nicole Mason, president and chief executive of Institute for Women's Policy Research. Within the U.S., the majority of jobs lost in April were held by women, a sharp reversal of gains in the labor market.


5.7.20  Boxed In Episode 1: 'Anxiety and Depression in the Time of COVID-19'. Maureen Connolly, M.D. Renowned author Dr. Andrew Solomon discusses mental health during the coronavirus pandemic. 


5.7.20   We need to prepare for the mental health effects of coronavirus on kids. Sonali Kohli.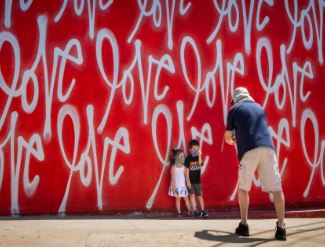 Tom S. Foley takes photo of his children in front of mural by artist Curtis Kulig in Culver City (JL Clendenin/L.A. Times)





5.6.20  'An Anvil Sitting on My Chest': What It's Like to Have Covid-19
"There is a clinical list of Covid-19 symptoms that includes a dry cough, a fever and shortness of breath. And then there is how the disease actually feels."  Based on a series of interviews, the subjective experience of persons who have had the condition – sometimes in serious forms – and have since recovered.  is described as "scary and disorienting" (excerpted from NYT article – link below -- produced by A. de Luca with interviews by Burch, Cargill Frankenfield, Harmon, Robertson, Sinha, & Stockman; illustrations by Thoka Maer). 


5.8.20   Latinos' coronavirus burden. Joaquin Palomino and Tatiana Sanchez.
"At San Francisco General Hospital, more than 80% of the first patients admitted for COVID-19 were Latino, nearly three times the rate the hospital usually sees."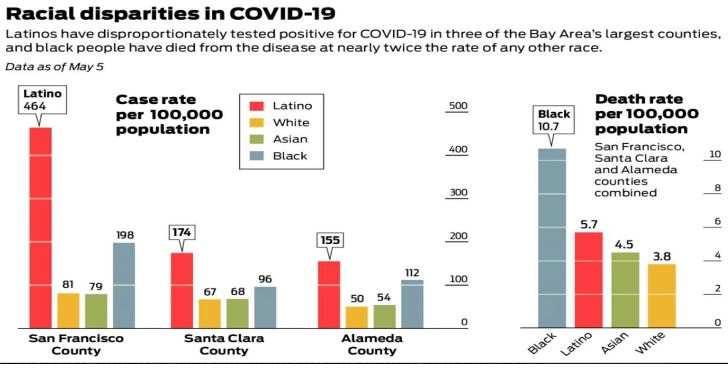 See link for graph


5.8.20   Coronavirus live updates: Nigeria, South Africa, Ghana, Kenya... cases, deaths and news, today. AS España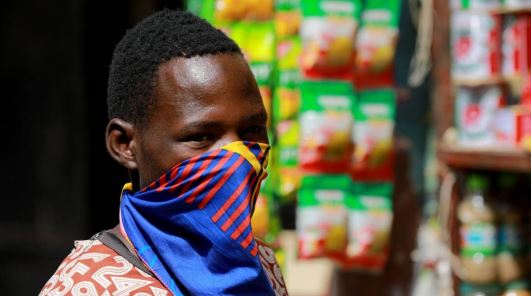 5.8.20   Mothering in a Newly Quiet World: "A deaf mother who uses sign language sees an expressive upside to the hush that has fallen over the land." Shoshannah Stern. 



5.7.20   The UK: Black people four times more likely to die from Covid-19, ONS finds. Robert Booth and Caelainn Barr.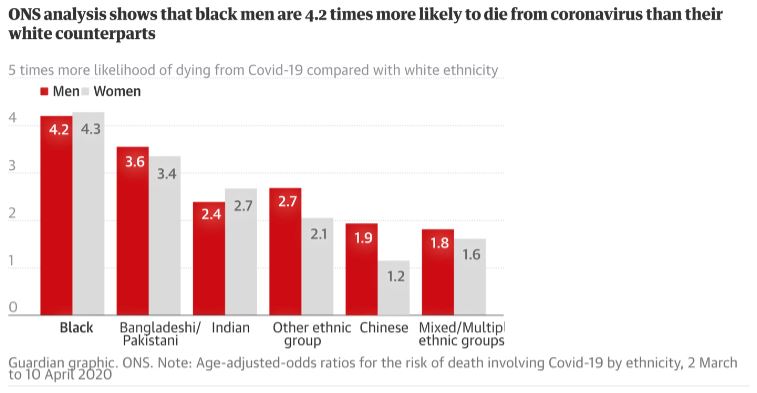 3.28.20   First-Person:  Heartbreak and Hope:  One Doctor's Story from China's Coronavirus Ground Zero. U.N. News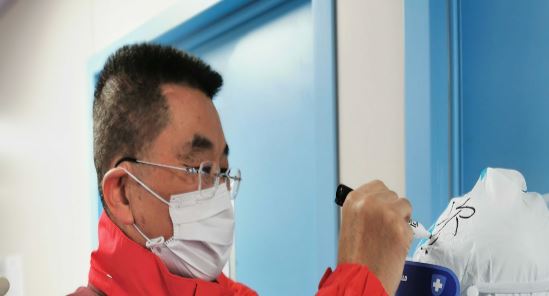 Provided by Lu Xiang


4.13.20 Lockdown diaries: Lessons from Yemen to Italy, Stefania D'Ignoti.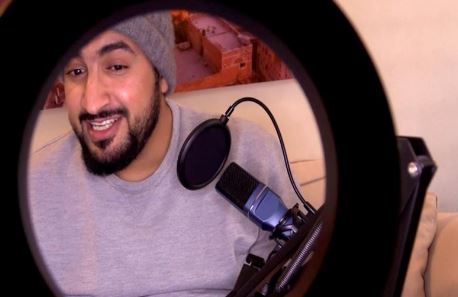 5.7.20 "There's the feeling that things are out of control,"  F. Donner & C. Purtill
 Illustration by Kim Murton
 Illustration by R. Fresson
Vast numbers of COVID in Ecuador and reliance on food banks: